Foto: Egerer
Zur deutschsprachi­gen Ver­sion dieses Artikels
Today, we are hik­ing from Schiltern (com­mu­ni­ty Seeben­stein) up to the Weiß­jack­el at 576 meters alti­tude – a two hours loop hike along nice for­est paths. The first part is sign­post­ed well, where­as in the last third there are no more mark­ings, prob­a­bly due to ongo­ing for­est oper­a­tions. Still, no wor­ries – with some sense of ori­en­ta­tion one finds the right way back to Schiltern.
The start­ing point is kind of a hid­den spot. After pass­ing the place name sign of Schiltern, there soon is Thern­berg­er Straße at right hand side. One turns into this street, fol­lows it for about 200 meters, until a small bridge leads into a res­i­den­tial zone. You also find a sign­board indi­cat­ing a 30 km/​h speed lim­it here. Before you dri­ve into the res­i­den­tial zone, you see a sign­board marked in blue – "Weiß­jack­el". You can option­al­ly park here.
A lot of nature and beau­ti­ful views
We fol­low a for­est road; at a house where you see goats graz­ing, this road con­tin­ues as a hol­low way to the left and even­tu­al­ly ends in anoth­er for­est road. We fol­low the blue mark­ing, lead­ing us steadi­ly uphill through light mixed for­est — some­times the path is wider, some­times longer. Even­tu­al­ly, it also ends in the Pit­ten loop trail.
After walk­ing 45 min­utes, the path becomes a nar­row steep track on soft for­est soil. Soon, we reach our first des­ti­na­tion, "Weiß­jack­el". How­ev­er, this sum­mit cross is locat­ed some­what hid­den on a hill. At a tree with hik­ing sign­boards we turn left, yet even here, there is no view. There­fore, we walk back the short sec­tion. We still fol­low the path marked in blue. Even­tu­al­ly, we arrive at a wider for­est road.
Atten­tion: we first turn left and fol­low the yel­low mark­ing direc­tion cell phone tow­er – from there one has a splen­did view towards Schnee­berg, Rax and Hohe Wand. A lit­tle bench is await­ing us here – invit­ing us to take a rest.
After­wards, we hike back the same path, now we fol­low the for­est road to Lei­d­ing. Even­tu­al­ly, we reach a large mead­ow, where anoth­er lit­tle bench is reserved for us, locat­ed hid­den at the edge of the for­est. Yet, we do not fol­low the for­est path along the mead­ow, but the way, which is marked in yel­low, to the left, back into the forest.
No mark­ing in sight
From now on, there are – more or less – no mark­ings. One just fol­lows the for­est road until one arrives at a new "for­est high­way". It is extreme­ly wide – there­fore you can­not miss it. We fol­low it until we turn into a nor­mal­ly wide path at a sharp right hand bend. The next sec­tion is already the final spurt – we stay on this for­est path – final­ly, we end up at the graz­ing goats again, which we have already seen, just from the oth­er side.
Alto­geth­er, it is a nice hike with­out crowds of peo­ple, a lot of nature – ide­al for those look­ing for tran­quil­i­ty. The jour­ney is the reward. The track is not appro­pri­ate for a baby pram. If you plan a fam­i­ly hike, it is only rec­om­mend­able for taller chil­dren, as the way up is a bit steep – in the first third of the track, one has to man­age about 240 meters dif­fer­ence in alti­tude. The loop trail is marked in the map of trails of com­mu­ni­ty Pitten.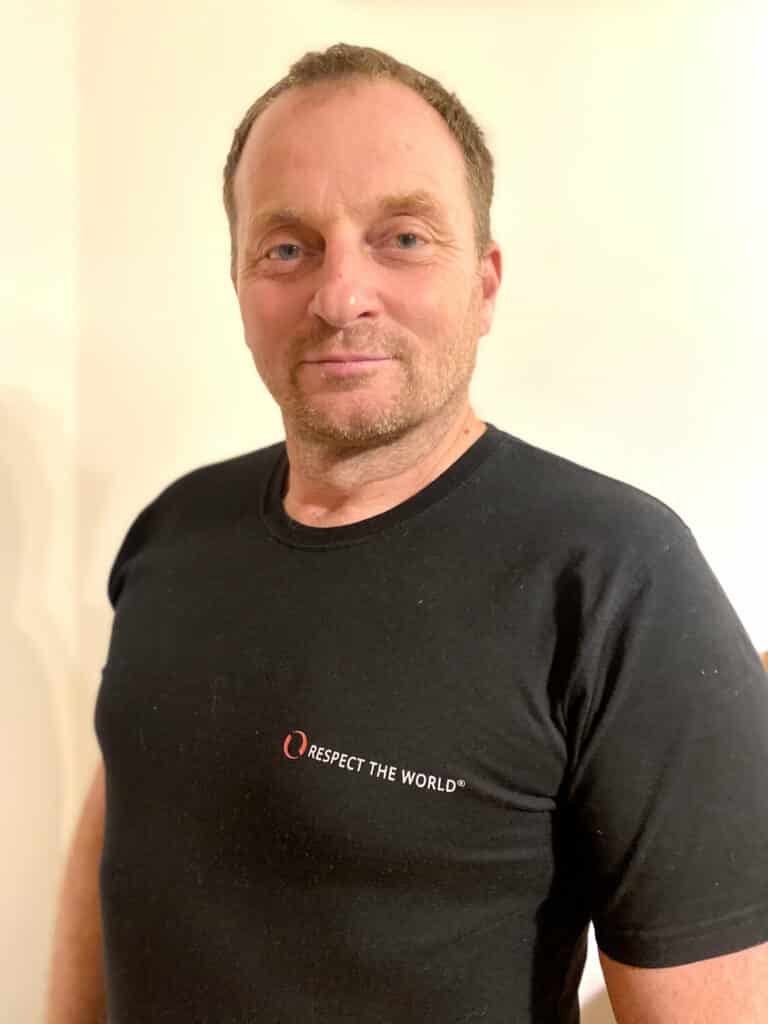 Tip from the Moun­tain Secu­ri­ty Service
Dear leisure time sports­men and sports­women,
Our region invites us to spend nice hours in nature. Of course, sit­u­a­tions may occur, when you or oth­ers need help. In Aus­tria, there is a legal oblig­a­tion to save humans from dan­ger­ous situations/​episodes. This means that you have to take actions to save and safe­guard oth­ers – pro­vid­ed you are not endan­ger­ing your­self when doing so.
The most impor­tant direc­tives: first alert the action forces (moun­tain secu­ri­ty ser­vice: emer­gency call 140; Europe: emer­gency call 112). Try to safe­guard or close off the dan­ger spot and to ren­der first aid – as fast help is the best help!
Get home safe­ly and in healthy condition.
Erwin Jung
Pho­to: Moun­tain Secu­ri­ty Service