Foto: Egerer
Zur deutschsprachigen Version dieses Artikels
Today, we are hiking from Schiltern (community Seebenstein) up to the Weißjackel at 576 meters altitude – a two hours loop hike along nice forest paths. The first part is signposted well, whereas in the last third there are no more markings, probably due to ongoing forest operations. Still, no worries – with some sense of orientation one finds the right way back to Schiltern.
The starting point is kind of a hidden spot. After passing the place name sign of Schiltern, there soon is Thernberger Straße at right hand side. One turns into this street, follows it for about 200 meters, until a small bridge leads into a residential zone. You also find a signboard indicating a 30 km/h speed limit here. Before you drive into the residential zone, you see a signboard marked in blue – "Weißjackel". You can optionally park here.
A lot of nature and beautiful views
We follow a forest road; at a house where you see goats grazing, this road continues as a hollow way to the left and eventually ends in another forest road. We follow the blue marking, leading us steadily uphill through light mixed forest – sometimes the path is wider, sometimes longer. Eventually, it also ends in the Pitten loop trail.
After walking 45 minutes, the path becomes a narrow steep track on soft forest soil. Soon, we reach our first destination, "Weißjackel". However, this summit cross is located somewhat hidden on a hill. At a tree with hiking signboards we turn left, yet even here, there is no view. Therefore, we walk back the short section. We still follow the path marked in blue. Eventually, we arrive at a wider forest road.
Attention: we first turn left and follow the yellow marking direction cell phone tower – from there one has a splendid view towards Schneeberg, Rax and Hohe Wand. A little bench is awaiting us here – inviting us to take a rest.
Afterwards, we hike back the same path, now we follow the forest road to Leiding. Eventually, we reach a large meadow, where another little bench is reserved for us, located hidden at the edge of the forest. Yet, we do not follow the forest path along the meadow, but the way, which is marked in yellow, to the left, back into the forest.
No marking in sight
From now on, there are – more or less – no markings. One just follows the forest road until one arrives at a new "forest highway". It is extremely wide – therefore you cannot miss it. We follow it until we turn into a normally wide path at a sharp right hand bend. The next section is already the final spurt – we stay on this forest path – finally, we end up at the grazing goats again, which we have already seen, just from the other side.
Altogether, it is a nice hike without crowds of people, a lot of nature – ideal for those looking for tranquility. The journey is the reward. The track is not appropriate for a baby pram. If you plan a family hike, it is only recommendable for taller children, as the way up is a bit steep – in the first third of the track, one has to manage about 240 meters difference in altitude. The loop trail is marked in the map of trails of community Pitten.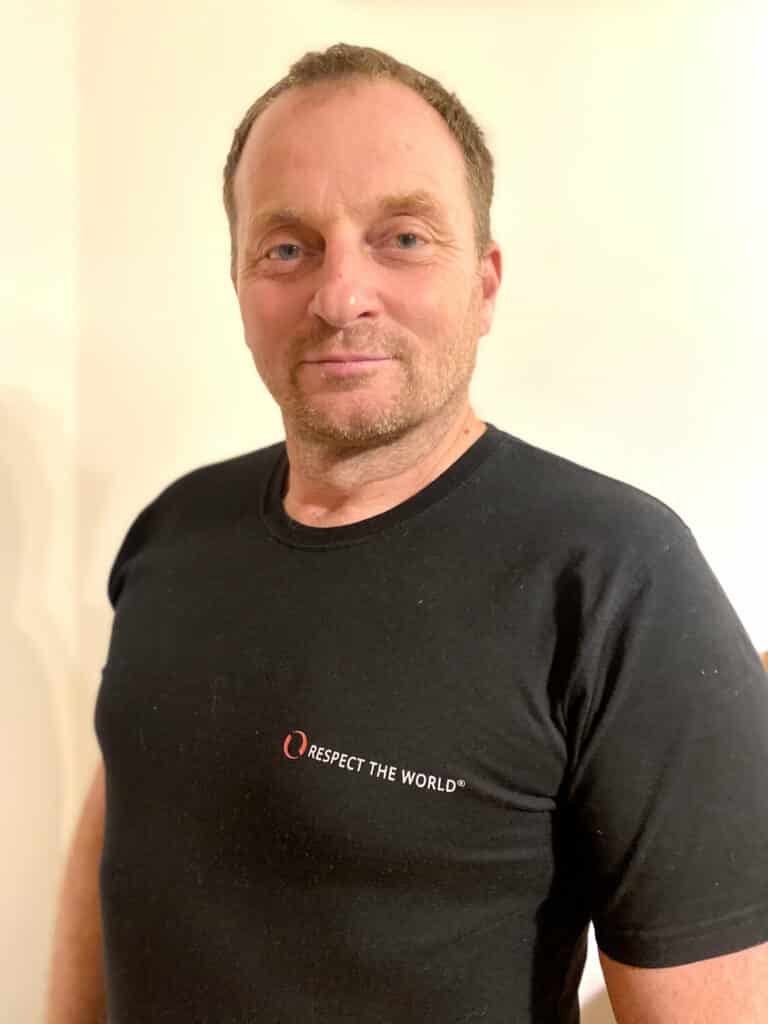 Tip from the Mountain Security Service
Dear leisure time sportsmen and sportswomen,
Our region invites us to spend nice hours in nature. Of course, situations may occur, when you or others need help. In Austria, there is a legal obligation to save humans from dangerous situations/episodes. This means that you have to take actions to save and safeguard others – provided you are not endangering yourself when doing so.
The most important directives: first alert the action forces (mountain security service: emergency call 140; Europe: emergency call 112). Try to safeguard or close off the danger spot and to render first aid – as fast help is the best help!
Get home safely and in healthy condition.
Erwin Jung
Photo: Mountain Security Service