Pho­to: Egerer
Zur deutsch­spra­chi­gen Ver­si­on die­ses Artikels
The holi­days have begun – and just in time, we are pre­sen­ting a hiking tip for the young and the young-at-heart – the­med "In Touch with Natu­re". The Forest Expe­ri­ence Path Gschaidt, clo­se to Hoch­neu­kir­chen, deli­vers insight into diver­se sub­ject are­as regar­ding the forest – via 20 stages.
The forest expe­ri­ence path's signa­ge is a red ant – always. You also find it direct­ly on the trees' bark. The­re­fo­re, you are able to ori­en­ta­te yourself per­fect­ly. We start our 1.5 h hike at the vil­la­ge squa­re in Gschaidt. Then, we pass the nur­s­e­ry, befo­re the first mar­king leads us to the left into the forest. The first pre­sen­ta­ti­on board, tel­ling kids who are alrea­dy able to read inte­res­ting facts about wood, is wai­t­ing the­re. We move on through the light mixed forest and con­ti­nue wal­king on a coun­try lane, until we arri­ve at "Flasch'n Kreuz". This cross had been erec­ted in memo­ry of the Flasch sib­lings. After wal­king about 40 minu­tes, we reach the "bor­der tri­ang­le" with a view­point. From here, one is able to glance to Lower Aus­tria, Sty­ria and Bur­gen­land. This spot also lends its­elf to have a pic­nic, as small ben­ches and tables, as well as a woo­den deck­chair, are awai­t­ing hikers here. It is advi­s­able to bring enough pro­vi­si­ons and bever­a­ges, espe­cial­ly when hiking this rou­te with child­ren, as the­re is no opti­on for stop­ping at a hut.
From the fri­dge to the biotope
The next high­light is the "Fro­zen Pond" – today, it is a bio­to­pe. 100 years ago, it was crea­ted by catt­le-dea­ler Johann Wie­ser as a "fro­zen pond", to pro­vi­de ice for being able to store fresh meat lon­ger in the cold-sto­rage-rooms. The water per­sist­ent­ly kept its fro­zen sta­te – las­ting long into spring sea­son. For a while, the water body ser­ved as trout pond, today, it is blen­ding with the sur­roun­ding natu­re as a bio­to­pe. Towards the end of our hike, a "tree-quiz" is awai­t­ing visi­tors. On basis of lea­ves, one shall reco­gni­ze which tree they deri­ve from. Altog­e­ther, it is a cozy and infor­ma­ti­ve hike – yet, of limi­ted sui­ta­bi­li­ty for baby prams (cross-coun­try mobi­li­ty should exist).
The pro­ject Forest Expe­ri­ence Path Gschaidt was backed by Mar­ket Town Hoch­neun­kir­chen – Gschaidt, Vil­la­ge Rene­wal Asso­cia­ti­on Hoch­neun­kir­chen, Tou­rism- and Adorn­ment Asso­cia­ti­on Hoch­neun­kir­chen – Gschaidt as well as Federal Land Lower Austria.
If you should like to stop for a bite to eat, plea­se note that road­house Höl­ler in Gschaidt is only open on Sundays and, some­ti­mes, holidays.
Tip from the Moun­tain Secu­ri­ty Service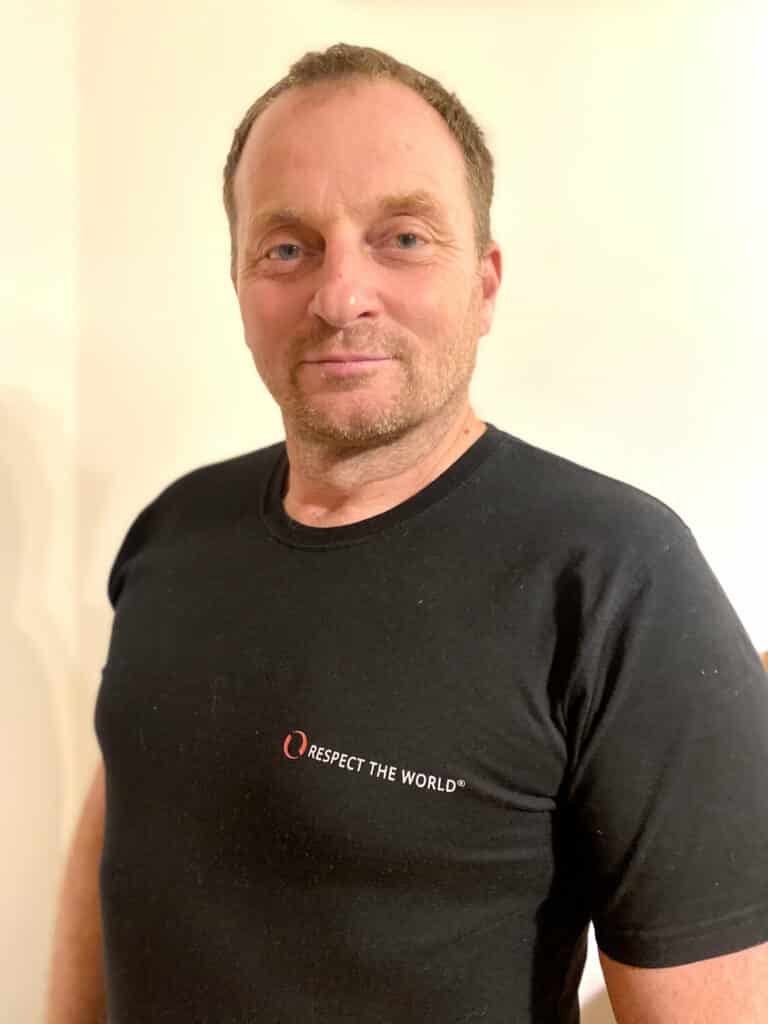 Dear leisu­re time sports­men and sports­wo­men,
The cur­rent excur­si­on tip is a the­me walk that cen­ters forest and natu­re. The topic natu­re- and envi­ron­men­tal pro­tec­tion has arri­ved in the midd­le of our socie­ty and it is our obli­ga­ti­on towards our child­ren to take it serious­ly and to act appro­pria­te­ly. The Forest Expe­ri­ence Path Gschaidt shows (espe­cial­ly well edi­ted for child­ren) how important natu­re- and envi­ron­men­tal pro­tec­tion are. We, the Moun­tain Secu­ri­ty Ser­vice, are set­ting a good examp­le. I always say that we should tre­at the moun­tains as our gar­dens and, that we have to be role models for youn­ger genera­ti­ons, so that many more will be able to rejoice in our nature's beauty.
Erwin Jung
Pho­tos: Ege­rer, Gra­phic: Scherz-Kogel­bau­er GmbH