Pho­to: Egerer
Zur deutsch­spra­chi­gen Ver­si­on die­ses Artikels
Today's excur­si­on tipp has been crea­ted by women, ade­qua­te to our "Botin" issue. The Catho­lic Women's Move­ment in St Peter, resp. Mar­ti­na Sec­co, Clau­dia Pölz­l­bau­er and Julia Tauch­ner, have estab­lished an eight kilo­me­ters tour that offers a lot of cul­tu­ral assets. Magni­fi­cent views and unhur­ried times are being guaranteed.
Our start­ing point is Fami­ly Pölzlbauer's "Alpen­gast­haus zum Wech­sel­blick" — plea­se note that it is only open from Thurs­day to Sun­day. We cover the first kilo­me­ter until "Her­manns­quel­le" (this spring water is being con­side­red as espe­ci­al­ly soft) on an asphalt road with only light traf­fic. It leads through the forest and main­ly ser­ves as resi­den­ti­al street.
We con­ti­nue wal­king on the road until we reach the first three "Wet­ter­kreu­ze" which are loca­ted at left hand side, yet in a right turn. A Wet­ter­kreuz ( = "wea­ther cross") is a Chris­ti­an cross, usual­ly three cros­ses next to each other, that ser­ves as a sym­bol. "In for­mer times, the far­mers gathe­red at the­se wea­ther cros­ses in spring and autumn, to first ask for a boun­ti­ful har­ve­st and later give thanks for it. When the har­ve­st had not been a good one, well, then they asked for a bet­ter one in the fol­lo­wing year" says Mar­ti­na Sec­co.
We return to the street and walk on, up to the next left turn, here, we con­ti­nue hiking into the wood on a forest road. When it turns left, keep wal­king straight into the wood — you are going to hear the sounds of the creek. Evebtual­ly, we arri­ve at so-cal­led "Hahn­hüt­te", a hun­ting lodge. Accor­ding to Sec­co, hun­ters who wan­ted to moni­tor black cocks con­s­truc­ted it, as for this endea­vour, being on site at 4 am is essen­ti­al. We are alre­a­dy stan­ding on 1.236 meters abo­ve sea level.
Seve­ral options
Here, we can choo­se from three opti­ons: eit­her one takes the forest path at left, direc­tion Kampstei­ner Schwaig, or one fol­lows the yel­low mar­king, which leads direct­ly back to the start­ing point, yet stee­p­ly downhill. We, howe­ver, cold-should­er Hahn­hüt­te and turn right, behind the pile of wood, into a grass-cover­ed forest path that final­ly ends into ano­ther forest path. Here, we turn right and hike downhill. At the next left turn, we arri­ve at a moun­tain pas­tu­re, bor­de­red by a dry stone wall. We walk along this wall to the right, pass a catt­le shed and con­ti­nue until "Jula-Keuschn". "In for­mer times, a mid­wi­fe named Julia who hel­ped women giving birth to their babies was living here" says Sec­co. This 150 year-old hut, part­ly made of stone, is pri­va­te­ly owned and an idyl­lic power and recrea­ti­on place. Also here, the­re are various oppor­tu­ni­toes to con­ti­nue hiking. Eit­her one pas­ses the hut and turns left onto the forest road — this way, one returns to Her­manns­quel­le. Or one hikes back direc­tion forest street and soon reco­gni­zes the yel­low sign­post lea­ding back to the Alpen­gast­haus. But we walk back along the stone wall, return to the forest road, turn right and fol­low the way down to Wald­ka­pel­le — which even has it's own bell tower. "The down part was made of natu­ral wood trunks, the upper part ser­ved as "Droat­kas­ten" in old times. The shin­gles came from South Tyrol. The ben­ches for the cha­pel deri­ve from the vil­la­ge church in St. Peter, the altar was made of stone and the door is the for­mer ves­try door of the church in St. Peter", Mar­ti­ne Sec­co is tel­ling us.
From here, we turn left onto the mea­dow and con­ti­nue along its edge, pass the the wood house with the green roof, until we reach a mark­ed hol­low way which leads us to Hatzl­hof and and to three more wea­ther cros­ses. From here, we fol­low the street to the right to our start­ing point.
All in all, one needs two to three hours time for the tour; almost the who­le track is sui­ta­ble for cross-coun­try baby prams. Oppor­tu­ni­ties to stop for a bite to eat only at the start­ing- and finis­hing point or in St. Peter.
Info
Dolo­res Marie Schärf unter­rich­tet Eng­lisch, Fran­zö­sisch, Spa­nisch sowie Ita­lie­nisch und ist als Dol­met­sche­rin bzw. Über­set­ze­rin tätig.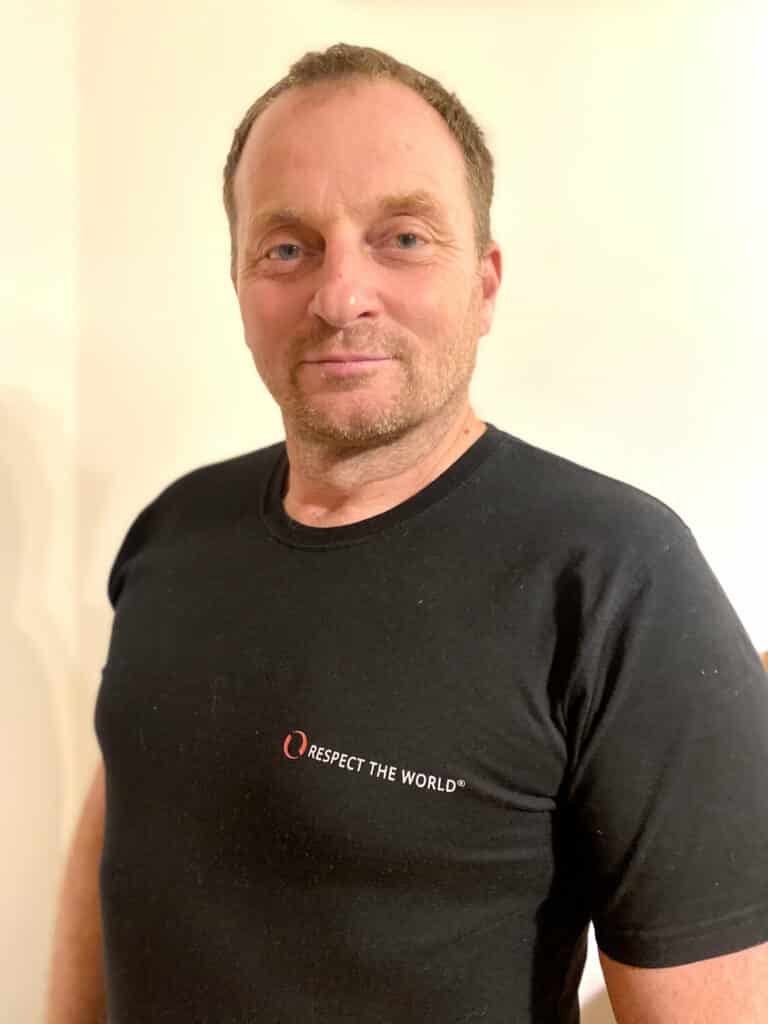 Tip from the Moun­tain Secu­ri­ty Service
Dear lei­su­re time sports­men and sports­wo­men,
The cur­rent excur­si­on tip is a nice and long hike. Gene­ral­ly, hiking is a plea­su­re both alo­ne and with a group. If you are on tour alo­ne, plea­se pay atten­ti­on to a few things: attach your ful­ly char­ged mobi­le pho­ne to your thigh (e.g. in a patch pocket). Inform your part­ner, rela­ti­ves or fri­ends about your appro­xi­ma­te time line, call or wri­te them at the start and at the end of your hike and and also inform them about any chan­ge of plan. Addi­tio­nal­ly, you can put an "alpi­ne par­king meter" show­ing your plan­ned time of return into your vehic­le. This way, you can get help fast in case of an acci­dent. Always remem­ber: do not hesi­ta­te to ask other per­sons for help. Get back home safe­ly and in a healt­hy condtition.
Erwin Jung
Pho­to: Moun­tain Secu­ri­ty Service
Pho­tos: Egerer