Photos(6): Ege­rer; Gra­phic: Scherz-Kogel­bau­er GmbH
Zur deutsch­spra­chi­gen Ver­si­on die­ses Artikels
Today we are pre­sen­ting a loop tour to our rea­ders, which pro­ba­b­ly not even the Feis­tritz­tal locals, par­ti­cu­lar­ly tho­se living in Kirch­berg and Otter­thal might know. Inde­ed, one has to cover quite some meters in alti­tu­de, but sple­ndid views from all sides of the val­ley are awai­ting the hiker.
We start at "Post­bach­erl" (post creek), right behind the sports equip­ment shop, ear­lier home to the post office. We hike along the creek, cross the litt­le bridge and walk direc­tion "Hof­wald­teich". A litt­le path leads us into the forest; soon, we reach the asphalt road lea­ding to "Kreuz­bau­ern".
We fol­low the road up to the next sharp right bend, then the yel­low pla­te directs us to the left; the­re, we march rather stee­p­ly uphill along the boun­da­ry ridge. Even­tual­ly, we arri­ve at a way­si­de cross and a litt­le bench; we take a well-deser­ved first rest and enjoy the view towards Kirch­berg and the two churches. Then, we fol­low the asphalt road for a litt­le more up to the Kreuz­bau­ern and enter the woods on a forest path. Soon, we reach a fork. The left path leads up to Stey­ers­ber­ger Schwaig, the very right path leads back down to the val­ley. We cho­se the midd­le path with a yel­low mar­king. On this slight­ly over­grown forest path, we com­for­ta­b­ly hike for quite a long time. Final­ly, we lea­ve the forest and tra­ver­se a natu­ral dam, the so-cal­led "Holz­gas­se", alre­a­dy loca­ted in Alpltal. Again, a litt­le bench invi­tes us to take a rest here. Bes­i­des, one enjoys the "Otter" and beau­tiful views towards Rax.
First des­cent
We fol­low the first forest path, which is lea­ding – first slight­ly, after­wards more stee­p­ly – downhill. Atten­ti­on: gene­ral­ly, the path is well mark­ed, yet, after having cover­ed about two thirds of the track, one has to pay atten­ti­on to a nar­row hill clim­bing which bran­ches off the wider forest path to the left bet­ween the trees. Even­tual­ly, we arri­ve at a farm with alpa­cas, befo­re we cross the main road. Ano­ther time we need to walk stee­p­ly uphill, first a short part on asphalt to the left and then into light forest on a trac­tor path that leads us to a bitu­mi­ni­zed dead end street. Here we turn left and pass by a farm­stead until a yel­low sign­post at right hand side indi­ca­tes us the direc­tion towards Rams­sat­tel. One more time good phy­si­cal con­di­ti­on is essen­ti­al until we final­ly reach an asphalt road and hike on up to "Rams­wirt" – the per­fect oppor­tu­ni­ty to stop for a bite to eat. Right here, we are almost done and the only thing that is left to do is to hike down com­for­ta­b­ly. Right behind Rams­wirt, direc­tion Kirch­berg, a steep forest track bran­ches off to the left. It leads us through the woods up to the first bend of Rams­stra­ße. Now, we fol­low the cour­se of the road on the mea­dow up to Rams­kreu­zung (Rams cross­road) whe­re the ceme­tery is loca­ted. We keep right and walk along the ceme­tery wall, turn left until we arri­ve at the pro­me­na­de. We fol­low it to the left up to our start­ing point at Postbacherl.
This tour is acces­si­ble all year round. A track of about 14 kilo­me­ters and appro­xi­m­ate­ly 730 meters dif­fe­rence in alti­tu­de are wai­ting for ambi­tio­ned hikers. You need to cal­cu­la­te about 4 hours to cover the distance.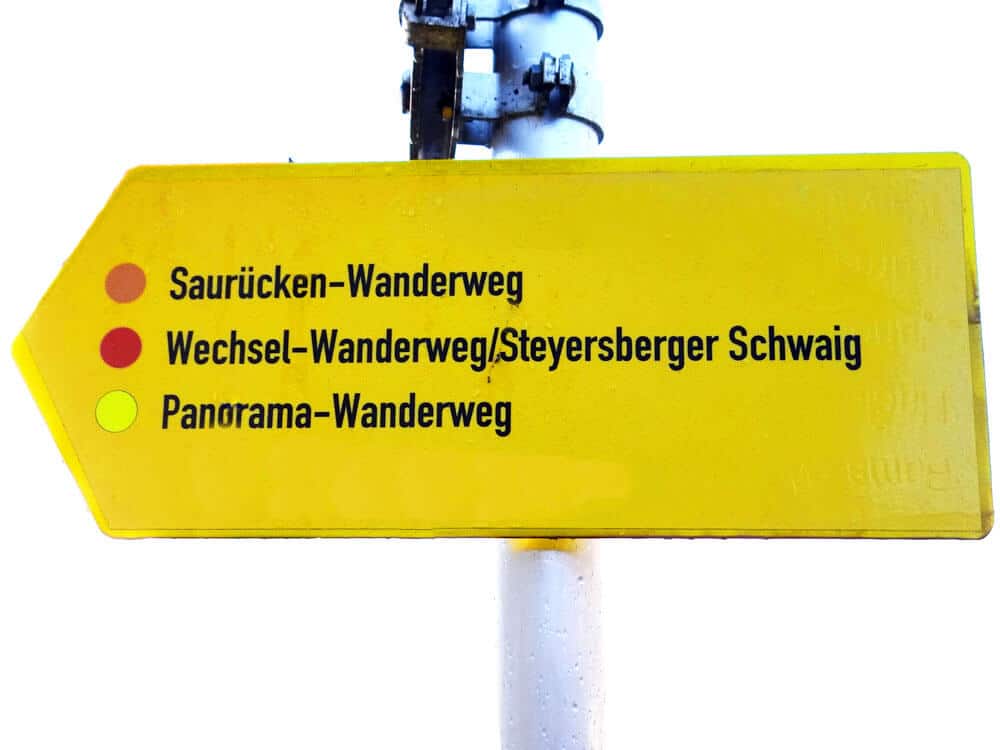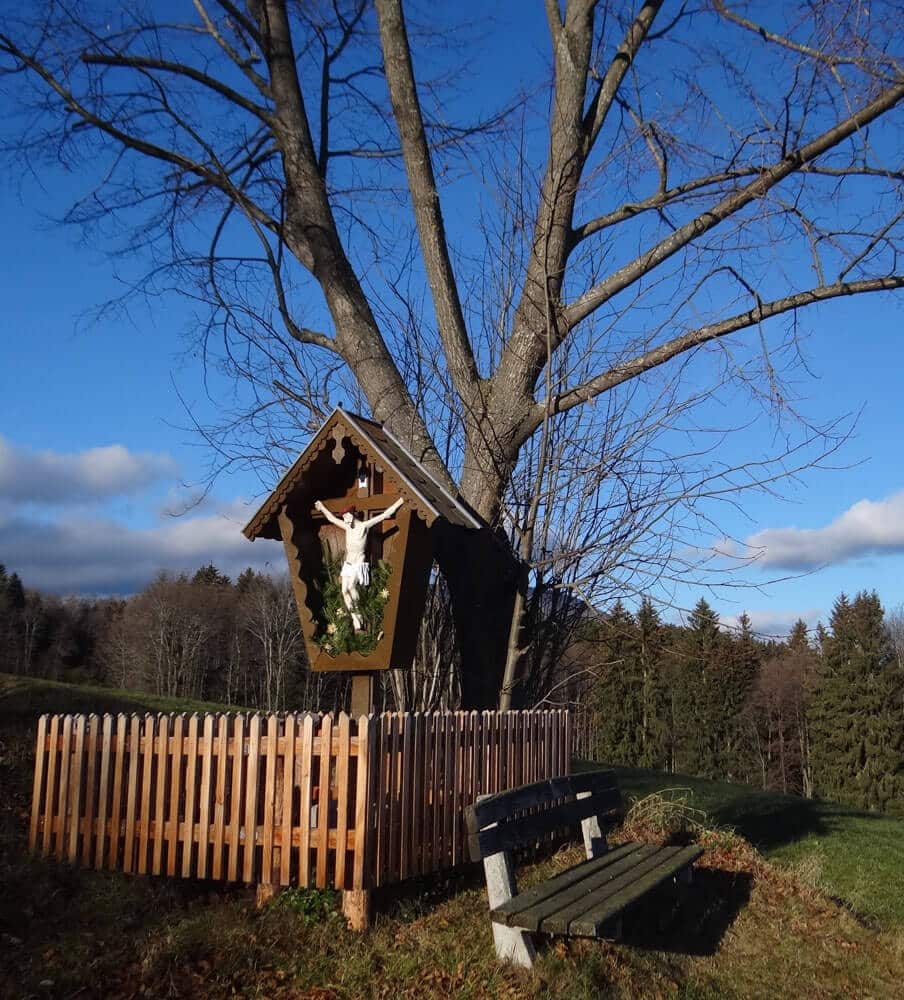 Alter­na­ti­ve return path
Con­ti­nuing at Rams­wirt, you can also extend the rou­te by hiking back to Kirch­berg via Esels­berg (at Rams­weg, take the asphalt road direc­tion Fal­ly inn) and Kern­stock­war­te. This track is mark­ed, too. Yet, you have to cal­cu­la­te one hour more – any­way, your reward would be gre­at views towards Hohe Wand.
Info
Dolo­res Marie Schärf unter­rich­tet Eng­lisch, Fran­zö­sisch, Spa­nisch
sowie Ita­lie­nisch und ist als Dol­met­sche­rin bzw. Über­set­ze­rin tätig.
Tip from the Moun­tain Secu­ri­ty Service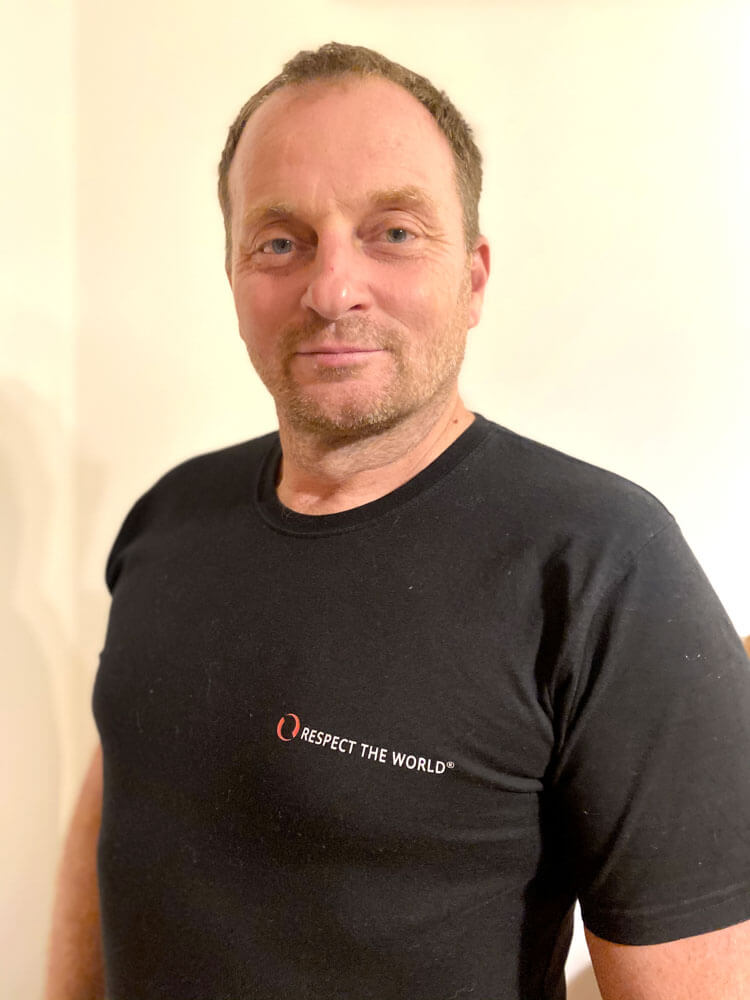 Dear lei­su­re time sports­men and sportswomen,
We are for­t­u­na­te to find a lot of excur­si­on and hiking oppor­tu­ni­ties right in front of our door. Our regi­on is a par­ti­cu­lar­ly popu­lar hiking area. Today I am invi­ting you to explo­re your direct vici­ni­ty. Check the Inter­net for fin­ding out which hiking rou­tes direct­ly pass your house door, or ask your neigh­bors for an insi­der tip or just plan a group excur­si­on. Even if you know our regi­on like the back of your hand – do not for­get about pro­per­ly plan­ning your tour and think of pro­vi­si­ons and a first-aid-kit etc. That way, not­hing stands in the way of explo­ring our beau­tiful region.
I am loo­king for­ward to a nice encoun­ter in our won­derful regi­on. Stay healthy.
Erwin Jung
Pho­to: Bergrettung