Zur deutsch­spra­chi­gen Ver­si­on des Artikels
Today we have pre­pared an excur­si­on tip for the who­le fami­ly. First, we admi­re the won­derful rose gar­den at the parish church; then, we ascend to the cast­le ruin and fire tower – from the­re, we enjoy a fan­ta­stic view onto the surroundings.
Our start­ing point is loca­ted at the parish church in Kirch­schlag. Here, Adal­bert Weg­ho­fer has crea­ted an idyl­lic rose and pro­verb gar­den in affec­tion­a­te detail work — offe­ring une­qua­led oppor­tu­ni­ties. The idea was born in the cour­se of rede­sig­ning the church squa­re in 2008. Of cour­se, many hel­ping ladies are invol­ved in the care so that this gar­den can bloom in full sple­ndor. 300 rose bus­hes of 25 dif­fe­rent kinds and 500 laven­der bus­hes were plan­ted. Mean­while, the­re has been a vol­ley of pri­zes and awards for this beau­tiful natu­re oasis. "Natur im Gar­ten" award­ed the "Gol­den Hedge­hog" ten times, in Sty­ria, the fol­der "Gar­ten­lust" rates this gar­den among the most beau­tiful gar­dens of Austria.
Cast­le Ruin as tou­rist magnet
Now, we are start­ing our walk direc­tion cast­le ruin. We cross the main road and walk past Hönig inn direc­tion par­king lot. Left back in the cor­ner our hiking and wal­king path enters the forest. It is also mark­ed as "Tut gut!"- Schrit­te­weg. In less than half an hour, we reach the ruin. If you want to go even hig­her, turn left, hike a litt­le hig­her and climb the fire tower via count­less stairs. The effort is worth it – from here, you enjoy a fan­ta­stic view not only onto the cast­le ruin, but also onto the borough Kirch­schlag and the sur­roun­ding area.
From the fire tower, we hike back on the same path, then, we tra­ver­se the bridge and even­tual­ly enter the old walls of the ruin. Ever­y­thing is well main­tai­ned and you can enjoy going back to the ear­lier times.
Cir­cuit
We lea­ve the ruin via a side pas­sa­ge and a few steps. If you want, you can now turn right below the cast­le and hike back. Howe­ver, we keep to the left and walk along a nar­row path par­al­lel to the town below the cast­le down to the pool. The­re, we cross the main road and walk past Spar direc­tion Hin­ter­gas­se; we fol­low Hin­ter­gas­se, until we arri­ve at the rose gar­den again. The­re are ple­nty of oppor­tu­ni­ties to stop for a bite to eat then.
If you take your time and enjoy the tour, you need to cal­cu­la­te two hours; the wal­king time is one hour. Just rus­hing through would be a pity – as you would miss the best parts.
---
Tip from the Moun­tain Secu­ri­ty Service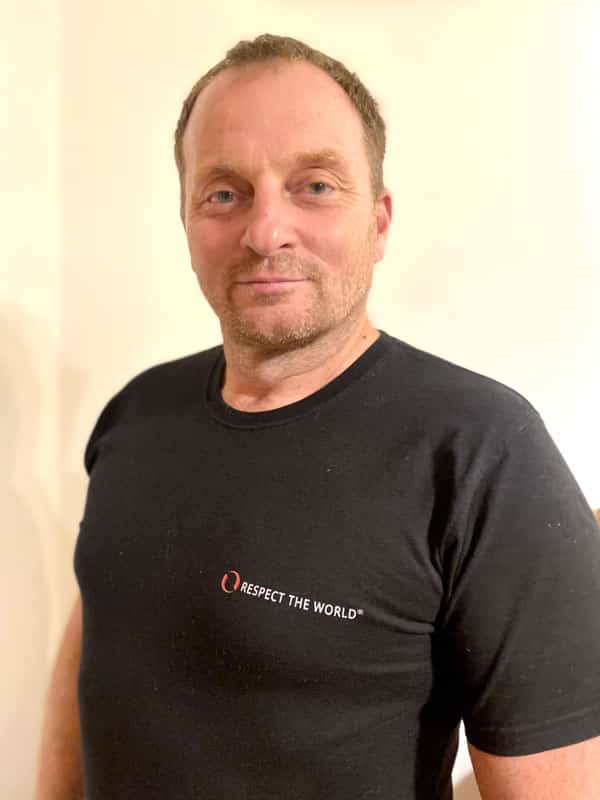 Dear lei­su­re time sports­men and sportswomen,
The cur­rent excur­si­on tip leads you to the cast­le ruin Kirch­schlag. The beau­tiful his­to­ri­cal buil­ding is a popu­lar desti­na­ti­on becau­se of its loca­ti­on and acces­si­bi­li­ty. Cast­les and ruins exert a spe­cial fasci­na­ti­on on us. Unfort­u­na­te­ly, in our joy, we for­get a few important rules of con­duct. Plea­se, never climb on walls or other parts of his­to­ri­cal buil­dings. Abo­ve all, think of your own safe­ty. Even the world-famous alpi­nist Rein­hold Mess­ner fell when clim­bing a cast­le wall; he was serious­ly inju­red. Ano­ther important reason is to pro­tect the valuable struc­tu­re of his­to­ric buil­dings and to show the appro­pria­te respect (towards the owners as well).
We wish you a lot of fun with your lei­su­re acti­vi­ties at Buck­li­ge Welt.
Get home safe­ly and stay healthy.