Pho­to: Egerer
Zum deutschsprachi­gen Artikel: https://www.bote-aus-der-buckligen-welt.at/2020/10/ausflugstipp-schwaigenrunde
Today we are pre­sent­ing a hik­ing tour in the Wech­sel – region which almost meets anyone's demands. Part­ly acces­si­ble even with a baby pram, but at the same time suit­able for ambi­tious walk­ers. Panoram­ic views from the dif­fer­ent "Schwaigen" (a "Schwaig" is a moun­tain pas­ture that is only oper­at­ed dur­ing the sum­mer months) and region­al gas­tro­nom­ic spe­cial­ties promise divert­ing hik­ing tours.
Start­ing point of the Hochwech­sel – Tour is Stey­ers­berg­er Schwaig (open year-round) in the munic­i­pal area of Kirch­berg am Wech­sel. From here one walks to Kranich­berg­er Schwaig – which is, like Feistritzer Schwaig, only oper­at­ed in sum­mer – in about 45 min­utes. Via the Umschuss­riegel we move on towards the "Dreilän­dereck" and the Hochwech­sel. The Wet­terko­gel­haus, a hut on Wech­sel moun­tain, is oper­at­ed from May until mid-Novem­ber. After some refresh­ments one can descend to Marienseer Schwaig and return to the Dreilän­dereck, from there either take the for­est road or walk via the so-called Stein­erne Kreuz (nicer alter­na­tive) to Feistritzer Schwaig – from here you can enjoy a panoram­ic view towards the Hochwech­sel. Take the for­est road back to Stey­ers­berg­er Schwaig. If one cov­ers the whole dis­tance, one has to man­age 17,46 kilo­me­ters and 700 meters dif­fer­ence in alti­tude – it will take about five and a half hours.
Alter­na­tives
If one skips the detour from Dreilän­dereck to Hochwech­sel and walks imme­di­ate­ly to Feistritzer Schwaig, one can also short­en the tour. This way, one spares some meters dif­fer­ence in alti­tude, you need about three hours and are much faster.
Tour for nature lovers
Anoth­er alter­na­tive presents itself at the start­ing point biotope in Mariensee. From here you can get via "Schin­del­steig" to Marienseer Schwaig in about 75 min­utes. Or chose the Wasser­fall­weg (water­fall path) – this takes one hour more yet offers beau­ti­ful nature and an impres­sive water­fall. Arrived up there, one can decide to either "pay a vis­it" to Hochwech­sel or imme­di­ate­ly take the for­est road direc­tion Dreilän­dereck – from there one hikes via Feistritzer Schwaig to Kamp­stein­er Schwaig and then turns towards Mariensee. An idyl­lic hik­ing trail, you will not encounter many peo­ple, per­fect for those who are look­ing for silence – sim­i­lar­ly when climb­ing via Schin­del­steig. Though, here one has to walk the last part on asphalt roads to return to the biotope. A good vari­ant for groups: park one car in Mariensee, the sec­ond one at the biotope. This tour takes about five hours.
Only the sec­tion between Stey­ers­berg­er Schwaig and Kranich­berg­er respec­tive­ly Feistritzer Schwaig is acces­si­ble with a baby pram.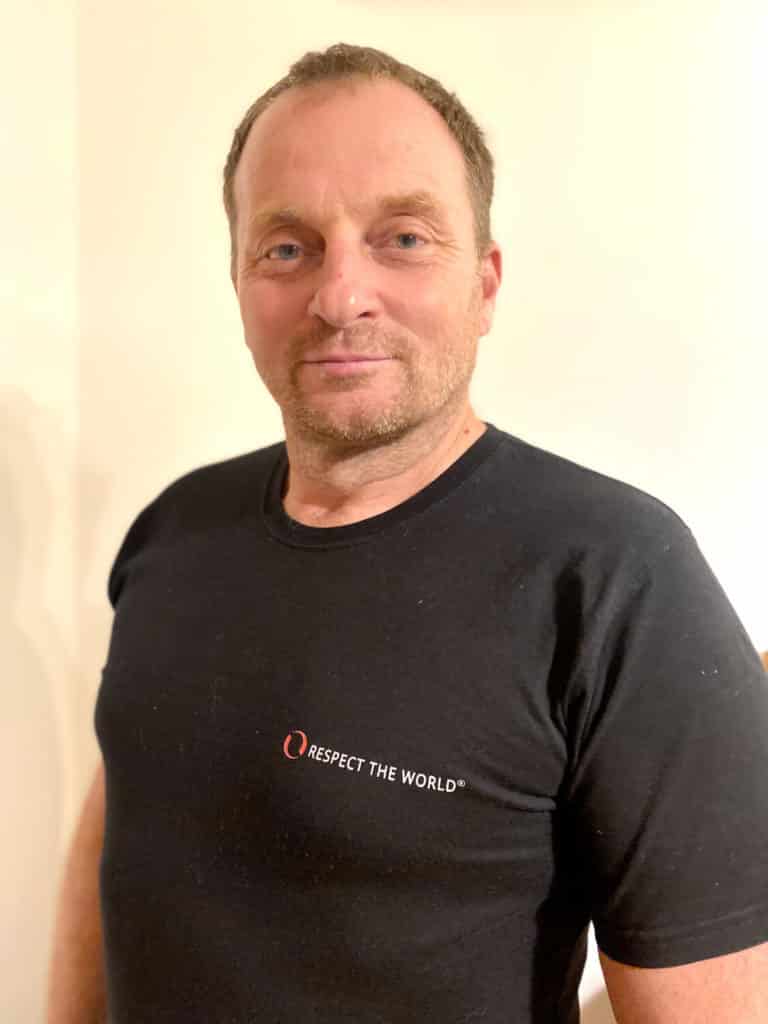 Tip from the moun­tain secu­ri­ty service
Get home safe­ly – safe­ty tips for leisure time sports­men and sportswomen
It is high­ly rec­om­mend­ed to work out a pre­cise route sched­ul­ing for long hik­ing tours. Espe­cial­ly in fall, always make sure to bring an appro­pri­ate weath­er pro­tec­tion, cap, gloves, as well as a first aid kit includ­ing a res­cue blan­ket. Return­ing is not a shame, the moun­tain will still be there at your next vis­it to the Buck­lige Welt – region. Make sure that your mobile phone is always ful­ly charged. For rea­sons of pre­cau­tion save the emer­gency call num­ber of the moun­tain secu­ri­ty ser­vice 140. Have fun at your leisure time activ­i­ties – your moun­tain secu­ri­ty ser­vice St. Corona/​Kirchberg.
Pho­to: Bergret­tung
Erwin Jung