Photo: Egerer
Zum deutschsprachigen Artikel: https://www.bote-aus-der-buckligen-welt.at/2020/10/ausflugstipp-schwaigenrunde
Today we are presenting a hiking tour in the Wechsel – region which almost meets anyone's demands. Partly accessible even with a baby pram, but at the same time suitable for ambitious walkers. Panoramic views from the different "Schwaigen" (a "Schwaig" is a mountain pasture that is only operated during the summer months) and regional gastronomic specialties promise diverting hiking tours.
Starting point of the Hochwechsel – Tour is Steyersberger Schwaig (open year-round) in the municipal area of Kirchberg am Wechsel. From here one walks to Kranichberger Schwaig – which is, like Feistritzer Schwaig, only operated in summer – in about 45 minutes. Via the Umschussriegel we move on towards the "Dreiländereck" and the Hochwechsel. The Wetterkogelhaus, a hut on Wechsel mountain, is operated from May until mid-November. After some refreshments one can descend to Marienseer Schwaig and return to the Dreiländereck, from there either take the forest road or walk via the so-called Steinerne Kreuz (nicer alternative) to Feistritzer Schwaig – from here you can enjoy a panoramic view towards the Hochwechsel. Take the forest road back to Steyersberger Schwaig. If one covers the whole distance, one has to manage 17,46 kilometers and 700 meters difference in altitude – it will take about five and a half hours.
Alternatives
If one skips the detour from Dreiländereck to Hochwechsel and walks immediately to Feistritzer Schwaig, one can also shorten the tour. This way, one spares some meters difference in altitude, you need about three hours and are much faster.
Tour for nature lovers
Another alternative presents itself at the starting point biotope in Mariensee. From here you can get via "Schindelsteig" to Marienseer Schwaig in about 75 minutes. Or chose the Wasserfallweg (waterfall path) – this takes one hour more yet offers beautiful nature and an impressive waterfall. Arrived up there, one can decide to either "pay a visit" to Hochwechsel or immediately take the forest road direction Dreiländereck – from there one hikes via Feistritzer Schwaig to Kampsteiner Schwaig and then turns towards Mariensee. An idyllic hiking trail, you will not encounter many people, perfect for those who are looking for silence – similarly when climbing via Schindelsteig. Though, here one has to walk the last part on asphalt roads to return to the biotope. A good variant for groups: park one car in Mariensee, the second one at the biotope. This tour takes about five hours.
Only the section between Steyersberger Schwaig and Kranichberger respectively Feistritzer Schwaig is accessible with a baby pram.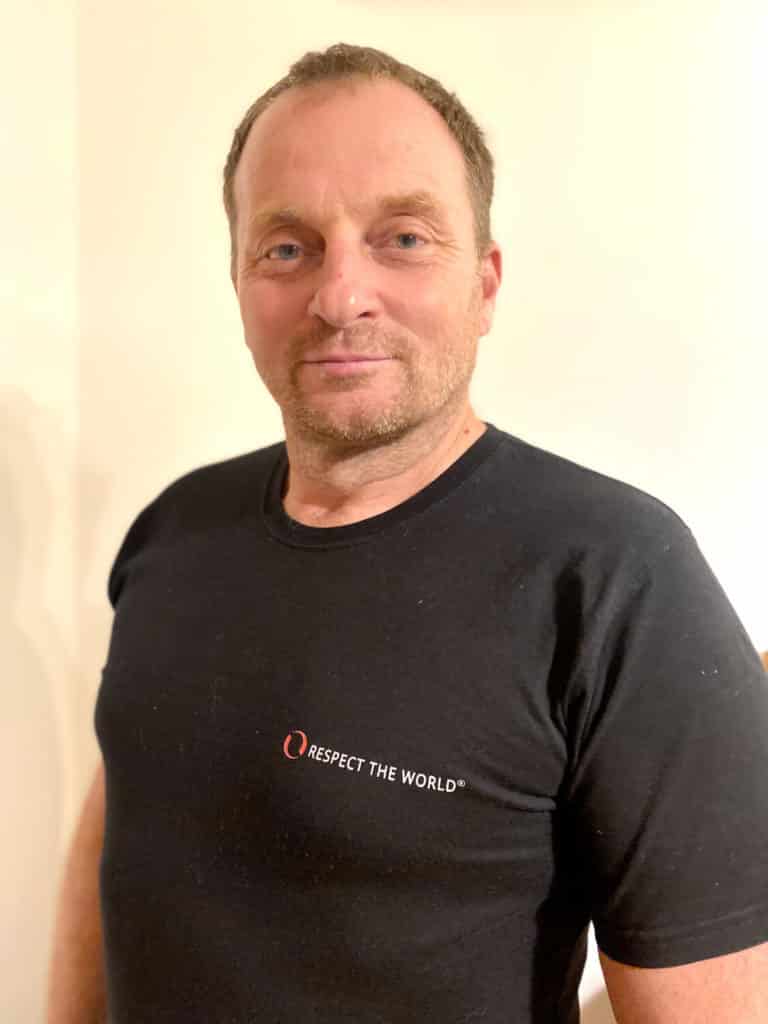 Tip from the mountain security service
Get home safely – safety tips for leisure time sportsmen and sportswomen
It is highly recommended to work out a precise route scheduling for long hiking tours. Especially in fall, always make sure to bring an appropriate weather protection, cap, gloves, as well as a first aid kit including a rescue blanket. Returning is not a shame, the mountain will still be there at your next visit to the Bucklige Welt – region. Make sure that your mobile phone is always fully charged. For reasons of precaution save the emergency call number of the mountain security service 140. Have fun at your leisure time activities – your mountain security service St. Corona/Kirchberg.
Photo: Bergrettung
Erwin Jung