Photo : Egerer
One can discover even three highlights during this hike in the area of Thernberg. At the same time, one is strolling on historic trails – for Archduke Johann was the owner of the dominion Thernberg from 1807 until 1828, he achieved a lot for this region and gave land to the population.
To manage this hike, we need some sense of orientation, although little blue dots are escorting us as a marker during the whole tour. Small plastic flags and orange-colored circles are showing us the way as well. Many thanks to tour guide Franz Schlögl – I would not have mastered this routing without him.
We start at the fire station in Thernberg. Follow the hollow way that starts directly above it to the left. This hollow way ends in a forest path – follow it for about 200 meters. Again, upward to the right, we pass a hunter's raised stand, after a short, steep ridge, we cross a forest road. We keep right and walk on uphill, until we finally reach a big turning round space. Many times, you have a nice view of the ruin and Thernberg castle on the opposite hillside.
At the turning round space, we now keep left – a forest track leads us about 500 meters uphill, until we arrive at a clearing and fork. To the left we see a striking rock – from here we will tramp on, after the "summit ascent" of Gsolberg. For now, though, we turn right direction Gsolberg (10 minutes). Arrived up there, we have already covered most of the 500 meters difference in altitude. Blue dots and red circles on the trees' bark show us the way to the summit cross where one has a panoramic view of the Wechsel region – if the weather is nice. To get here, one has to march 75 minutes.
Panorama Route
After resting a while, we hike back on the same path to the clearing and the striking rock. As the narrow path is overgrown, it gets a bit difficult here. We move towards the rock, a steep track is setting off to the left. We stay above and move along the cliff – a beautiful distant view is our reward. Up there along the ridge again which ends in a narrow forest path, before one arrives at a wide forest road. Here we turn left, walk up to the meadow and turn sharp right onto the forest trail – we follow this one up to a field. Then, we hike straight ahead on the highest spot to the road direction Schlag, traverse the road, arrive at the field (road traffic mirror!) which we ascend along up to a birch grove. We reach two little benches, the "Raimund Lechner – Platzl". Here we continue, first along the field's line, then through the forest, until we hit a wide tractor lane. Walking on this lane, we enjoy splendid views, until arriving at another forest.
Ascent Hohe Wacht
Spotting a forest path to the right, we follow it to approach our second summit. The winding road is meandering up. To reach the summit cross, the last part detours sharp right and rather unimpressive, already on the plateau. After a short drinking intermission, we hike back on the same path to the road where we detoured from the country lane. Continuing on the forest road, we keep slightly right, pursue an idyllic forest trail and follow it up to a "forest highway". After moving on straight ahead for about 300 meters, we already turn left again onto a cozy forest track. This one leads us up to the altitude level of Thernberg ruin, which is privately owned and not accessible. To the right, forest tracks are meandering down again. From here, one sees a wider forest road, at which we should arrive. Follow it up to a bend and take the path to the right, leading steeply downwards. Soon we see Thernberg from above, before returning to the fire station.
Altogether, it takes three and a half hours to cover the distance – an average condition assumed. This hike, manageable in every season, leads through pretty and clear beech groves, meadows and fields off the beaten track.
Info
Dolores Marie Schärf unterrichtet Englisch, Französisch, Spanisch sowie Italienisch und ist als
Dolmetscherin bzw. Übersetzerin tätig.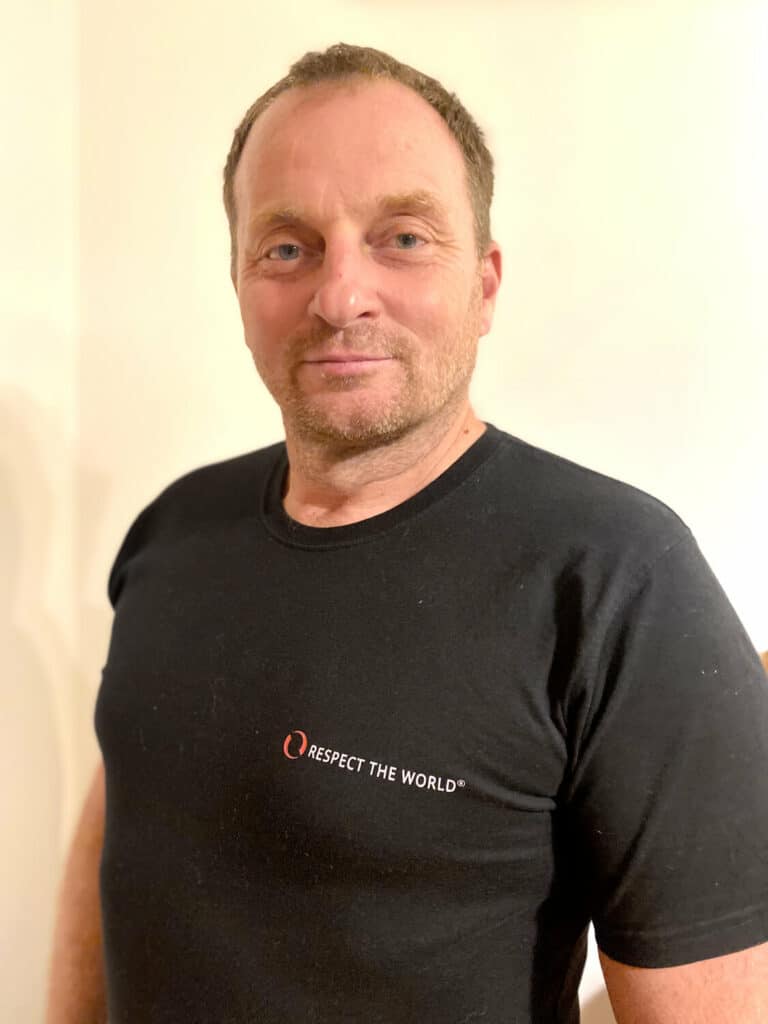 Tip from the mountain security service
Dear leisure time sportsmen and sportswomen!
The warm season has finally arrived and we are able to spend wonderful hours in the Bucklige Welt region. Apart from the necessary emergency equipment (fully charged mobile phone, first aid kit…), good planning is essential for longer hiking tours. Organize printed maps and plan your tour on the maps' basis. Note important road junctions and prominent spots chronologically. This way, you always keep an overview of where you are. Just like that, parents can also teach their children how to use "classical" maps through play. I am looking forward to nice encounters in our beautiful region. Stay healthy.
Erwin Jung
Photo: Bergrettung
Photos: Egerer Graphic: Scherz-Kogelbauer