Pho­to: Egerer
Zur deutschsprachi­gen Ver­sion dieses Artikels
We have pre­pared two easy walk­ing tours, each tak­ing about one hour, for today. Both tours start vis-à-vis of the munic­i­pal­i­ty Aspang­berg — St. Peter, sort of at the build­ing yard. Intri­cate path­ways along the water, beau­ti­ful views of Aspang and mag­nif­i­cent moun­tain pas­tures exhil­a­rate the walk­ers. Of course, you can also com­bine both tours!
We head off at the builder's yard of the munic­i­pal­i­ty direc­tion St. Coro­na road, from here, a hid­den path with a sign called "Märchen­wiese" branch­es off next to the creek. We fol­low it for about 30 min­utes until we pass a bridge and sev­er­al sign­posts. Now, one can decide if one just walks the Hof­feld tour; if so, one cross­es the bridge and fol­lows the marking.
This mark­ing leads up to the road direc­tion St. Coro­na; we tra­verse it and con­tin­ue our hike on the oth­er side of the road. From here, a path leads, a bit uphill, into the for­est. We walk along this path and enter the Hof­feld hous­ing estate.
We spot anoth­er point of inter­sec­tion with sign­posts. Now, we fol­low the hous­ing estate street until we arrive at a vehi­cle inter­dic­tion sign and sign­posts again. We turn into the for­est road with the vehi­cle inter­dic­tion sign and walk back at half height direc­tion Aspang­berg-St. Peter. This way, we catch beau­ti­ful impres­sions of Aspang and are able to enjoy the sun­ny south side.
Sec­ond variant
On the one hand, it is more dif­fi­cult to find, on the oth­er hand, it offers beau­ti­ful views towards Wech­sel. The first part of the tour leads along the creek, as described above. At the bridge, we con­tin­ue walk­ing until we reach a path branch­ing off to the left. It leads us to a for­est road; we keep right and walk straight until the path splits; here, we keep left. The way ascends a bit more now. Even­tu­al­ly, we arrive at "Wet­zel­bauer". After­wards, we get to the road direc­tion St. Peter and con­tin­ue until there is a left turn. We find a red-white-red bar (the sec­ond one since we have entered the asphalt road) at left hand side. Now, we turn into the for­est path again and fol­low it up to the point where we ascend­ed the nar­row path from the creek. We descend at the right side and find our­selves at the bridge again. We can decide if we hike back the same path along the creek or add the Hof­feld tour – as I did.
Com­bin­ing both tours in an unhur­ried pace takes about two hours. We enjoy nice for­est tracks and path­ways, a cozy lit­tle bench at the water, invit­ing us to take a rest, and a way­side cross.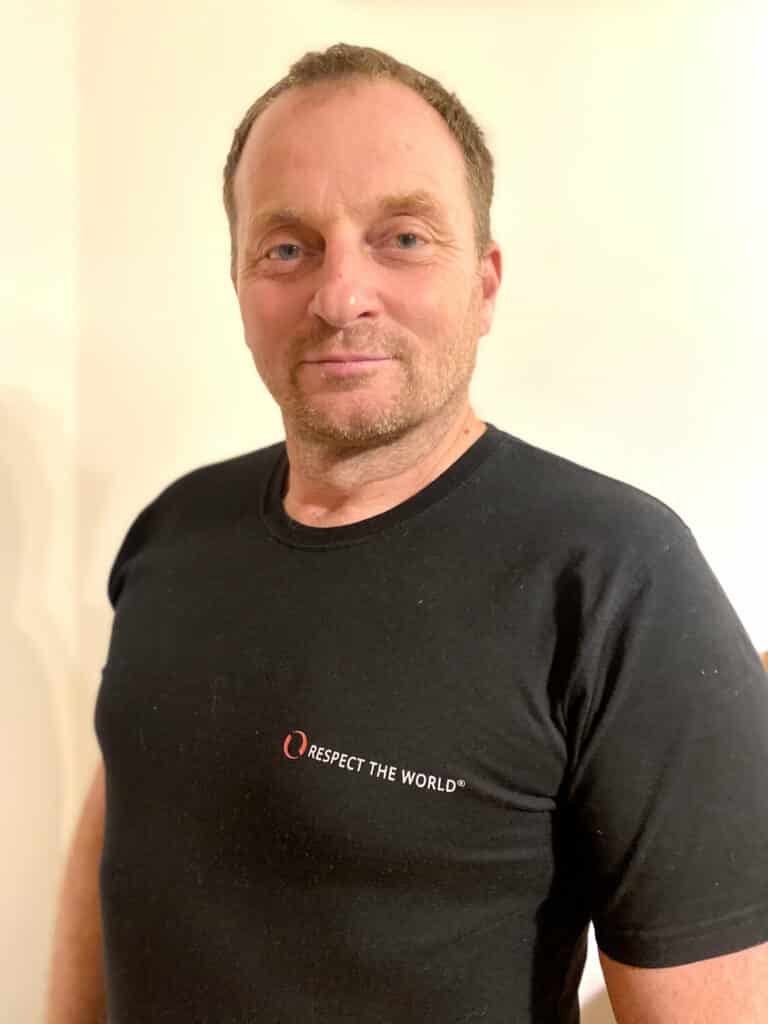 Tip from the Moun­tain Secu­ri­ty Service
Dear leisure time sports­men and sportswomen,

Autumn has arrived and walks and moun­tain hikes make us enjoy the nice days. How­ev­er, we should not for­get about our own as well as oth­er per­sons' secu­ri­ty. When you are in the moun­tains, you nec­es­sar­i­ly wit­ness dan­ger­ous or incon­sid­er­ate actions. Please be self-con­fi­dent enough to point out the dan­ger to the per­sons con­cerned. If you address peo­ple in a calm, friend­ly and appre­ci­at­ing way, they will be able to accept your hint. Be aware of the fact that you care for your fel­low human beings.
Get home safe­ly and in healthy condition!
Erwin Jung
Pho­to: Bergrettung
Graph­ic: Scherz-Kogel­bauer GmbH, Pho­tos (8): Egerer