Pho­to: Egerer
Zur deutsch­spra­chi­gen Ver­si­on die­ses Artikels
We have pre­pared two easy wal­king tours, each taking about one hour, for today. Both tours start vis-à-vis of the muni­ci­pa­li­ty Aspang­berg — St. Peter, sort of at the buil­ding yard. Intri­ca­te pathways along the water, beau­tiful views of Aspang and magni­fi­cent moun­tain pas­tu­res exhi­la­ra­te the wal­kers. Of cour­se, you can also com­bi­ne both tours!
We head off at the builder's yard of the muni­ci­pa­li­ty direc­tion St. Coro­na road, from here, a hid­den path with a sign cal­led "Mär­chen­wie­se" bran­ches off next to the creek. We fol­low it for about 30 minu­tes until we pass a bridge and seve­ral sign­posts. Now, one can deci­de if one just walks the Hof­feld tour; if so, one cros­ses the bridge and fol­lows the marking.
This mar­king leads up to the road direc­tion St. Coro­na; we tra­ver­se it and con­ti­nue our hike on the other side of the road. From here, a path leads, a bit uphill, into the forest. We walk along this path and enter the Hof­feld housing estate.
We spot ano­ther point of inter­sec­tion with sign­posts. Now, we fol­low the housing estate street until we arri­ve at a vehic­le inter­dic­tion sign and sign­posts again. We turn into the forest road with the vehic­le inter­dic­tion sign and walk back at half height direc­tion Aspang­berg-St. Peter. This way, we catch beau­tiful impres­si­ons of Aspang and are able to enjoy the sun­ny south side.
Second vari­ant
On the one hand, it is more dif­fi­cult to find, on the other hand, it offers beau­tiful views towards Wech­sel. The first part of the tour leads along the creek, as descri­bed abo­ve. At the bridge, we con­ti­nue wal­king until we reach a path bran­ching off to the left. It leads us to a forest road; we keep right and walk straight until the path splits; here, we keep left. The way ascends a bit more now. Even­tual­ly, we arri­ve at "Wet­zel­bau­er". After­wards, we get to the road direc­tion St. Peter and con­ti­nue until the­re is a left turn. We find a red-white-red bar (the second one sin­ce we have ente­red the asphalt road) at left hand side. Now, we turn into the forest path again and fol­low it up to the point whe­re we ascen­ded the nar­row path from the creek. We des­cend at the right side and find our­sel­ves at the bridge again. We can deci­de if we hike back the same path along the creek or add the Hof­feld tour – as I did.
Com­bi­ning both tours in an unhur­ried pace takes about two hours. We enjoy nice forest tracks and pathways, a cozy litt­le bench at the water, invi­ting us to take a rest, and a way­si­de cross.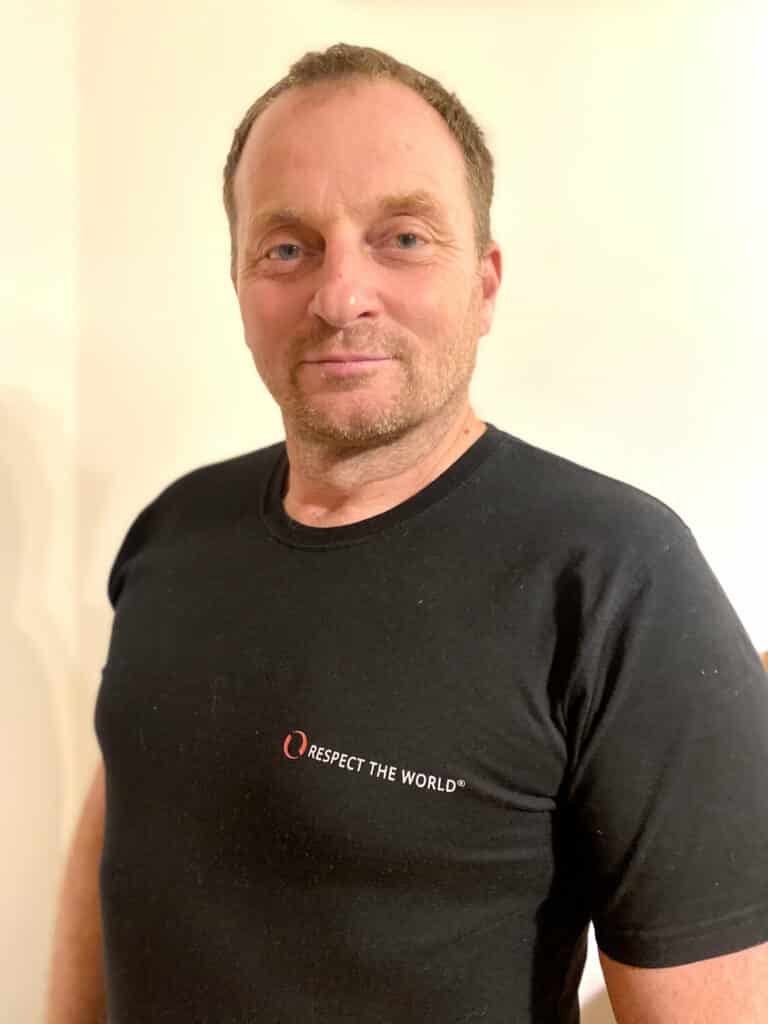 Tip from the Moun­tain Secu­ri­ty Service
Dear lei­su­re time sports­men and sportswomen,

Autumn has arri­ved and walks and moun­tain hikes make us enjoy the nice days. Howe­ver, we should not for­get about our own as well as other per­sons' secu­ri­ty. When you are in the moun­ta­ins, you neces­s­a­ri­ly wit­ness dan­ge­rous or incon­side­ra­te actions. Plea­se be self-con­fi­dent enough to point out the dan­ger to the per­sons con­cer­ned. If you address peo­p­le in a calm, fri­end­ly and app­re­cia­ting way, they will be able to accept your hint. Be awa­re of the fact that you care for your fel­low human beings.
Get home safe­ly and in healt­hy condition!
Erwin Jung
Pho­to: Bergrettung
Gra­phic: Scherz-Kogel­bau­er GmbH, Pho­tos (8): Egerer