Pho­tos: Egerer
Zur deutsch­spra­chi­gen Ver­si­on die­ses Artikels
Today, our excur­si­on tip is taking us to Ter­nitz one more time – to Natu­re Park Sier­ning­tal, to be more exact. The­re are more than 60 caves in this natu­re park, the­reof 17 at Flat­zer Wand. A cozy tour with a whiff of adven­ture – also sui­ta­ble for litt­le spe­lun­kers, age 6 years or more.
The most famous cave is the "Lan­ge Loch" (Long Hole); various archeo­lo­gi­cal and pale­on­to­lo­gi­cal tro­ves have been dis­co­ver­ed the­re. Par­ti­cu­lar­ly inte­res­t­ing among tho­se: an eth­nic bear sub­spe­ci­es only dis­co­ver­ed at three spots worldwide.
We start on Flat­zer Stras­se, right behind the town cen­ter; a yel­low sign leads us to the stal­ac­ti­te cave. We enter the light forest, first on a forest trail; we then reach a smal­ler path. The trail is well sign­pos­ted and we just fol­low the sign "Tropf­stein­höh­le" (Stal­ac­ti­te Cave). At the begin­ning, the path sur­ges, but soon we hike uphill and downhill across the hills­i­de, con­ti­nuing through the light forest. After about half an hour (cal­cu­la­te more time when hiking with kids), we arri­ve at the first cave, Mari­en­höh­le. One usual­ly has to ascend or climb a lad­der to reach the caves, yet it is not dan­ge­rous. On the oppo­si­te for kids, it is an exci­ting adventure.
Bear Cave
We con­ti­nue up to "Lan­ge Loch". Here, we climb a short iron lad­der. A cool and plea­sant bree­ze is waving out of the cave. We now are able to throw a glan­ce into the realm of dark­ness and to let our ima­gi­na­ti­on run wild.
The­re are two more small caves behind Bear Cave. We des­cend the lad­der and fol­low the path until we arri­ve at "Neue Höh­le" (New Cave). The ent­rance is rela­tively wide and spa­cious. The bold ones can take a few steps into the "atri­um" and admi­re the colorful geo­lo­gi­cal for­ma­ti­ons that reflect the sun­light. After wal­king downhill for ano­ther while, we reach a fork. The­re is no sign­post; no worries, just hike to the right. We con­ti­nue downhill towards a forest trail; at its end, you will find a sign "Natur­lehr­pfad". We keep going right until the path ends into the rou­te we took at the begin­ning. Adults would need maxi­mum one hour; when hiking with kids and stop­ping at the caves, I would cal­cu­la­te two hours.
Optio­nal­ly, one can extend this tour. The­re are also other caves worth a visit, yet the­se tours are not sui­ta­ble for child­ren. Hiking maps for the Natu­re Park Sier­ning­tal are available at the municipality.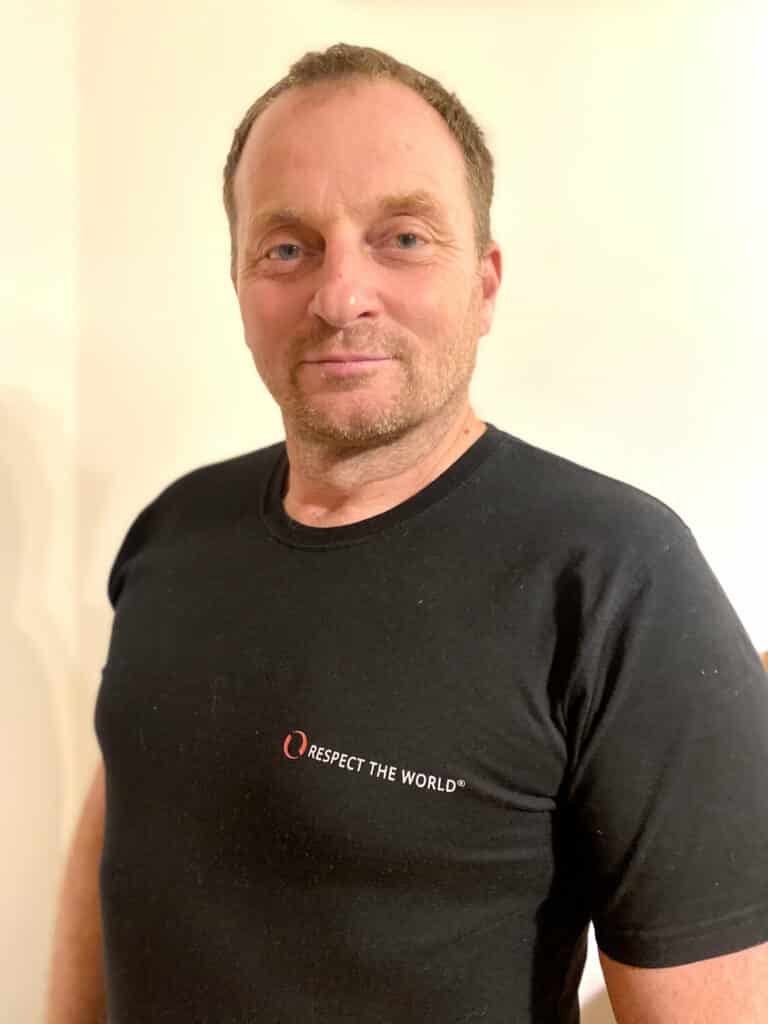 Tip from the Moun­tain Secu­ri­ty Service
Dear lei­su­re time sports­men and sports­wo­men,
The cur­rent excur­si­on tip is about the inspec­tion of an inte­res­t­ing cave. Of cour­se, dan­ge­rous situa­tions can occur here as well. One of the main risks is increased slip hazard becau­se of humi­di­ty; the­r­e­fo­re, good shoes are essen­ti­al. Insi­de caves, the­re often are nar­row or low spots. Here, one can easi­ly bonk one's head. Gene­ral­ly: plea­se pay increased atten­ti­on!
In case of a major acci­dent, you can alert both the Moun­tain Secu­ri­ty Ser­vice as well as the com­ra­des of the Cave Res­cue via the emer­gen­cy call 140.
Get back home safe­ly and in a healt­hy sta­te. I am loo­king for­ward to a nice encoun­ter in our beau­tiful regi­on. Stay healthy.
Erwin Jung
Pho­to: Moun­tain Rescue
Pho­tos: Ege­rer, Gra­phic: Scherz-Kogel­bau­er GmbH