Pho­to: Egerer
Zum deutsch­spra­chi­gen Arti­kel: https://www.bote-aus-der-buckligen-welt.at/2020/11/ausflugstipp-bourbonenweg-samt-aussichtswarte/
Today we are get­ting to know the histo­ry of the House of Bour­bon and their cha­ri­ta­ble enga­ge­ment in Lan­zen­kir­chen bet­ween 1844 and 1883 – and we also sca­le the new Rosa­lia loo­kout tower. An unhur­ried hiking tour for the who­le family.
This tour can be split in two stages: eit­her first walk the his­to­ri­cal loop road with 12 sta­ti­ons in Lan­zen­kir­chen that starts at Grand­ho­tel Nie­der­ös­ter­rei­chi­scher Hof. Here, one can choo­se one more time and eit­her walk the long tour, 140 minu­tes, or the shorter one, 60 minu­tes. The short tour only covers the town cen­ter of Lan­zen­kir­chen. Or first visit the loo­kout which can be rea­ched from seve­ral initi­al points. Today we are start­ing at Gast­haus Kahof, loca­ted in dis­trict Ofen­bach. We fol­low the forest road begin­ning oppo­si­te of the inn until we encoun­ter the Rosa­lia loop road, ano­ther forest road that leads through fine wood­land. We fol­low this one until we get to the loo­kout tower Lan­zen­kir­chen – Wie­sen. From here one has the most impres­si­ve pan­ora­ma towards all car­di­nal points, when the view is clear even across the borders.
Emba­rass­ment of riches
Now one can deci­de if and how to start the way back, or if one hikes on via Knie­rie­gel, Mit­ter­eck, Wei­ßes Kreuz to the Rosa­lia cha­pel. From here one des­cends via Heu­berg and Sina­bel­kreuz to Mehl­ber­lei­ten, whe­re one walks along the road direc­tion Ofen­bach. (On the who­le, this tour takes about 3,5 hours.)
This time we are cho­sing the short loop trail and con­ti­nue hiking on the forest road – on which we have clim­bed to the loo­kout – downhill direc­tion Ofen­bach. At the first bend at Kai­ser­wald we come across the Rosa­lia loop trail again. If you are in a hur­ry you can fol­low this trail back to Ofen­bach. Also this tour runs along two ponds.
We do not con­ti­nue our path on the mark­ed Rosa­lia loop trail but turn right into the forest road which pas­ses the stone quar­ry and fol­low it until we get to an inter­sec­tion. Here we turn left into Scher­gen­gra­ben which we walk along to the ponds, whe­re we come upon the afo­re­men­tio­ned loop trail again and fol­low it until we reach Ofenbach.
This tour takes about two hours and is acces­si­ble year-round, also with a baby pram, as all paths are wide forest paths. If you want to stop for a bite to eat do so at Gast­haus Kahof at the begin­ning and/​or the end of the tour.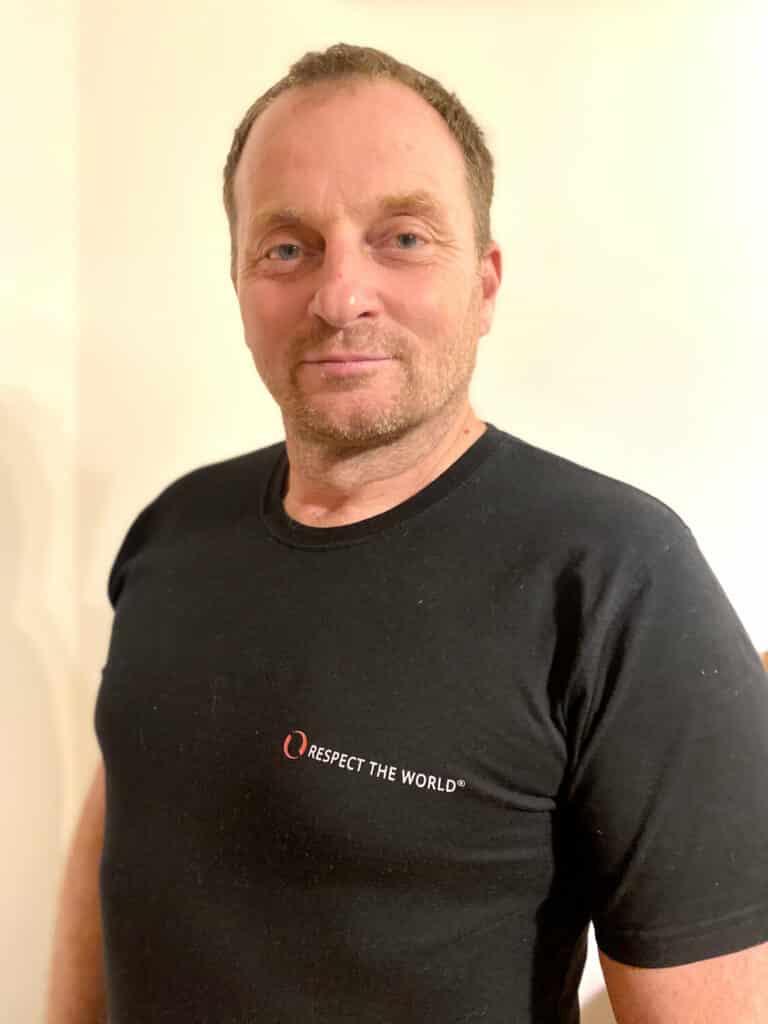 Tip from the moun­tain secu­ri­ty service
Get home safe­ly – safe­ty tips for lei­su­re time sports­men and sportswomen
Even if a hiking tour appar­ent­ly seems quite simp­le you should always bring a basic safe­ty equip­ment. Espe­ci­al­ly in late autumn days are very short. Dark­ness is a major alpi­ne dan­ger. The­r­e­fo­re, always put a head­lamp or a torch in your back­pack. So, if one day you are over­ta­ken by dark­ness you will still find your way back safe­ly. Keep in mind that with your safe­ty equip­ment (first aid kit, …) you are also able to help other lei­su­re time sports­men and sports­wo­men. Have a good time at your lei­su­re time acti­vi­ties in the Buck­li­ge Welt regi­on. Get home safe­ly and stay healthy.
Pho­to: Berg­ret­tung
Erwin Jung
Pho­tos: Ege­rer, Gra­phic: Scher-Kogelbauer