Pho­to: Egerer
Zum deutschsprachi­gen Artikel: https://www.bote-aus-der-buckligen-welt.at/2020/11/ausflugstipp-bourbonenweg-samt-aussichtswarte/
Today we are get­ting to know the his­to­ry of the House of Bour­bon and their char­i­ta­ble engage­ment in Lanzenkirchen between 1844 and 1883 – and we also scale the new Ros­alia look­out tow­er. An unhur­ried hik­ing tour for the whole family.
This tour can be split in two stages: either first walk the his­tor­i­cal loop road with 12 sta­tions in Lanzenkirchen that starts at Grand­ho­tel Niederöster­re­ichis­ch­er Hof. Here, one can choose one more time and either walk the long tour, 140 min­utes, or the short­er one, 60 min­utes. The short tour only cov­ers the town cen­ter of Lanzenkirchen. Or first vis­it the look­out which can be reached from sev­er­al ini­tial points. Today we are start­ing at Gasthaus Kahof, locat­ed in dis­trict Ofen­bach. We fol­low the for­est road begin­ning oppo­site of the inn until we encounter the Ros­alia loop road, anoth­er for­est road that leads through fine wood­land. We fol­low this one until we get to the look­out tow­er Lanzenkirchen – Wiesen. From here one has the most impres­sive panora­ma towards all car­di­nal points, when the view is clear even across the borders.
Embarass­ment of riches
Now one can decide if and how to start the way back, or if one hikes on via Knieriegel, Mit­tereck, Weißes Kreuz to the Ros­alia chapel. From here one descends via Heuberg and Sin­abelkreuz to Mehlber­leit­en, where one walks along the road direc­tion Ofen­bach. (On the whole, this tour takes about 3,5 hours.)
This time we are chos­ing the short loop trail and con­tin­ue hik­ing on the for­est road – on which we have climbed to the look­out – down­hill direc­tion Ofen­bach. At the first bend at Kaiser­wald we come across the Ros­alia loop trail again. If you are in a hur­ry you can fol­low this trail back to Ofen­bach. Also this tour runs along two ponds.
We do not con­tin­ue our path on the marked Ros­alia loop trail but turn right into the for­est road which pass­es the stone quar­ry and fol­low it until we get to an inter­sec­tion. Here we turn left into Scher­gen­graben which we walk along to the ponds, where we come upon the afore­men­tioned loop trail again and fol­low it until we reach Ofenbach.
This tour takes about two hours and is acces­si­ble year-round, also with a baby pram, as all paths are wide for­est paths. If you want to stop for a bite to eat do so at Gasthaus Kahof at the begin­ning and/​or the end of the tour.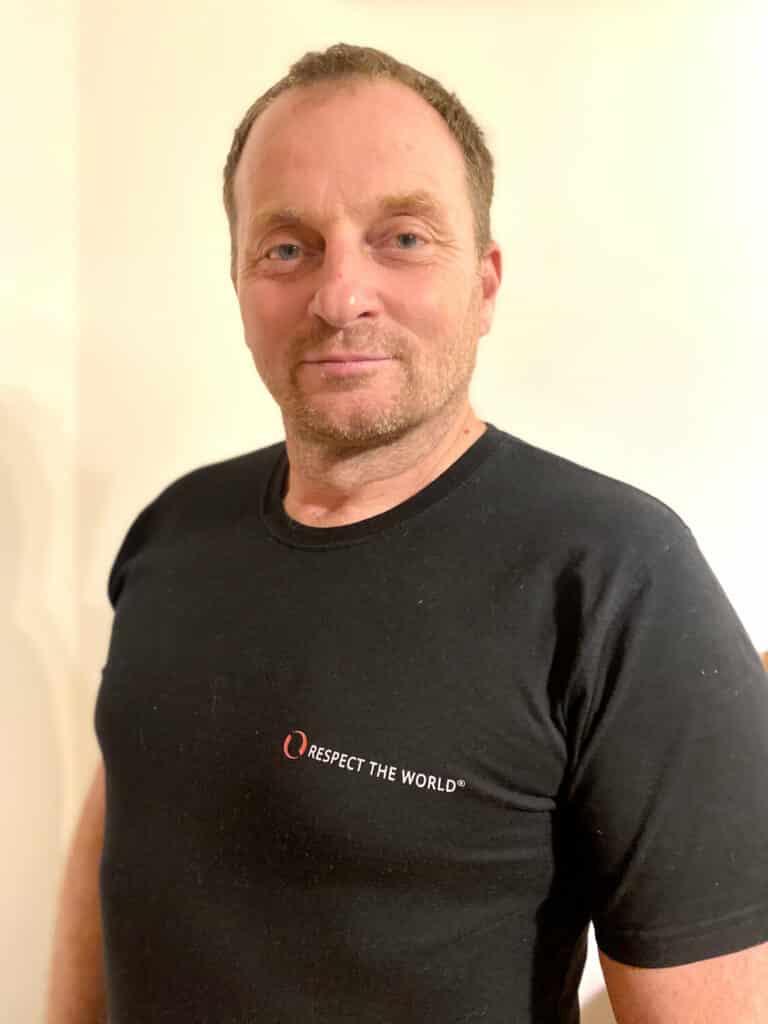 Tip from the moun­tain secu­ri­ty service
Get home safe­ly – safe­ty tips for leisure time sports­men and sportswomen
Even if a hik­ing tour appar­ent­ly seems quite sim­ple you should always bring a basic safe­ty equip­ment. Espe­cial­ly in late autumn days are very short. Dark­ness is a major alpine dan­ger. There­fore, always put a head­lamp or a torch in your back­pack. So, if one day you are over­tak­en by dark­ness you will still find your way back safe­ly. Keep in mind that with your safe­ty equip­ment (first aid kit, …) you are also able to help oth­er leisure time sports­men and sports­women. Have a good time at your leisure time activ­i­ties in the Buck­lige Welt region. Get home safe­ly and stay healthy.
Pho­to: Bergret­tung
Erwin Jung
Pho­tos: Egerer, Graph­ic: Scher-Kogelbauer