Photo: Egerer
Zum deutschsprachigen Artikel: https://www.bote-aus-der-buckligen-welt.at/2020/11/ausflugstipp-bourbonenweg-samt-aussichtswarte/
Today we are getting to know the history of the House of Bourbon and their charitable engagement in Lanzenkirchen between 1844 and 1883 – and we also scale the new Rosalia lookout tower. An unhurried hiking tour for the whole family.
This tour can be split in two stages: either first walk the historical loop road with 12 stations in Lanzenkirchen that starts at Grandhotel Niederösterreichischer Hof. Here, one can choose one more time and either walk the long tour, 140 minutes, or the shorter one, 60 minutes. The short tour only covers the town center of Lanzenkirchen. Or first visit the lookout which can be reached from several initial points. Today we are starting at Gasthaus Kahof, located in district Ofenbach. We follow the forest road beginning opposite of the inn until we encounter the Rosalia loop road, another forest road that leads through fine woodland. We follow this one until we get to the lookout tower Lanzenkirchen – Wiesen. From here one has the most impressive panorama towards all cardinal points, when the view is clear even across the borders.
Embarassment of riches
Now one can decide if and how to start the way back, or if one hikes on via Knieriegel, Mittereck, Weißes Kreuz to the Rosalia chapel. From here one descends via Heuberg and Sinabelkreuz to Mehlberleiten, where one walks along the road direction Ofenbach. (On the whole, this tour takes about 3,5 hours.)
This time we are chosing the short loop trail and continue hiking on the forest road – on which we have climbed to the lookout – downhill direction Ofenbach. At the first bend at Kaiserwald we come across the Rosalia loop trail again. If you are in a hurry you can follow this trail back to Ofenbach. Also this tour runs along two ponds.
We do not continue our path on the marked Rosalia loop trail but turn right into the forest road which passes the stone quarry and follow it until we get to an intersection. Here we turn left into Schergengraben which we walk along to the ponds, where we come upon the aforementioned loop trail again and follow it until we reach Ofenbach.
This tour takes about two hours and is accessible year-round, also with a baby pram, as all paths are wide forest paths. If you want to stop for a bite to eat do so at Gasthaus Kahof at the beginning and/or the end of the tour.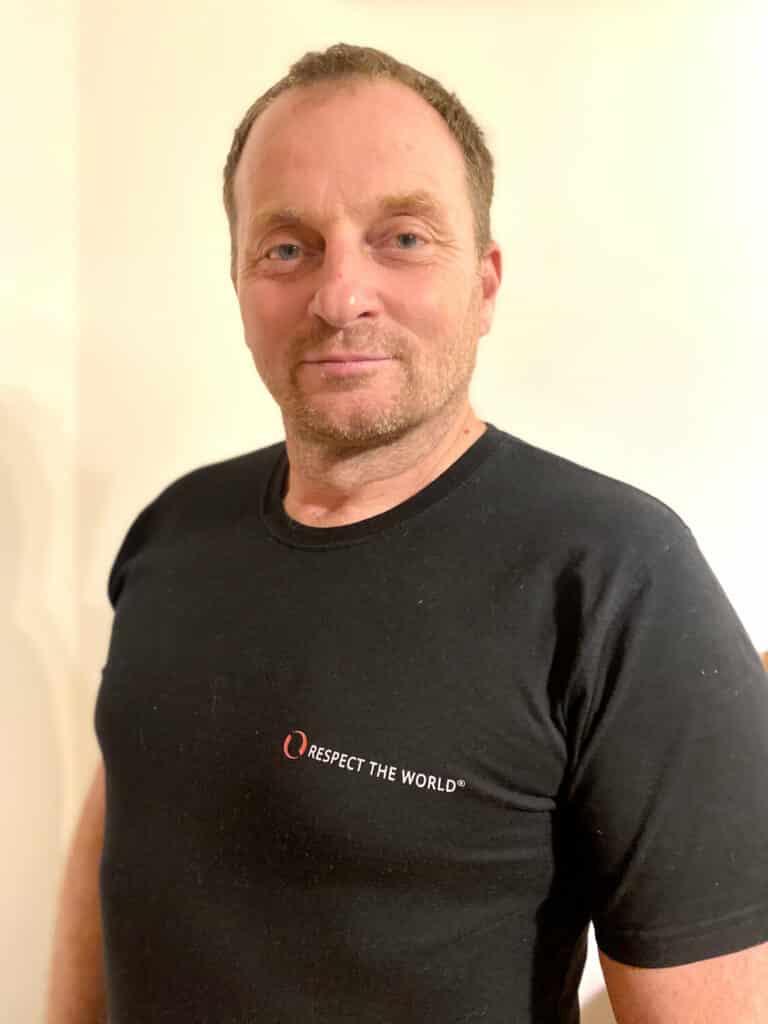 Tip from the mountain security service
Get home safely – safety tips for leisure time sportsmen and sportswomen
Even if a hiking tour apparently seems quite simple you should always bring a basic safety equipment. Especially in late autumn days are very short. Darkness is a major alpine danger. Therefore, always put a headlamp or a torch in your backpack. So, if one day you are overtaken by darkness you will still find your way back safely. Keep in mind that with your safety equipment (first aid kit, …) you are also able to help other leisure time sportsmen and sportswomen. Have a good time at your leisure time activities in the Bucklige Welt region. Get home safely and stay healthy.
Photo: Bergrettung
Erwin Jung
Photos: Egerer, Graphic: Scher-Kogelbauer