Pho­to: Egerer
Zum deutsch­spra­chi­gen Arti­kel: https://www.bote-aus-der-buckligen-welt.at/2021/02/ausflugstipp-heilklimatische-grenzwanderung/
This time our hike is lea­ding us to the regi­on of Mönich­kir­chen, loca­ted at the bor­der bet­ween Lower Aus­tria and Sty­ria. As this venue has been award­ed the seal of qua­li­ty "Healt­hy Cli­ma­tic Spa" this day trip par­ti­cu­lar­ly stands for reco­very of the respi­ra­to­ry organs.
We start in the litt­le vil­la­ge Tränk­törl, right after ente­ring, at the bus tur­ning round space. We fol­low a road on the oppo­si­te side that leads to a housing estate and igno­re a forest path, which detours from the road to the right, as the­re are the sign­posts "Vor­au­er Schwaig" and "Hal­ler­haus" right behind. Bet­ween a resi­den­ti­al buil­ding and a forest road, we ascend a forest track until we end up at ano­ther forest road. The­re we turn left and fol­low the red mar­king which is easi­ly visi­ble on the trees' bark, in rela­tively short inter­vals. After about 45 minu­tes, we arri­ve at a spot whe­re the forest road turns right, but the red mar­king cle­ar­ly points straight ahead towards an older, alre­a­dy over­grown forest path. From time to time, small creeks from the uphill side swoosh below our path and we pass a pre­sen­ta­ti­on board about glass­work, becau­se the old and the new glass fac­to­ry are loca­ted near­by.
Even­tual­ly we arri­ve at four ponds lying upon each other, embedded idyl­li­cal­ly into natu­re. Soon the­re is a left turn, yet a sign­post tells us that we have to turn right, up to Vor­au­er Schwaig. Then we move up hig­her through nar­row pas­ses and forest paths, until we final­ly arri­ve at Vor­au­er Schwaig at 1509 meters abo­ve sea level. The lodge is only ope­ra­ted in sum­mer, but, as it is loca­ted at the south side, you can enjoy the sun and the magni­fi­cent view, though wit­hout ser­vice. We move on via Eck­lbau­er­alm towards "Stei­ner­ne Stie­ge", first on moun­tain pas­tu­re paths, then through the forest, yet very idyllic.
Sui­ta­ble for snowshoeing
Basi­cal­ly, one could also do the hike wea­ring snow­s­hoes in win­ter but one would have to walk direct­ly from Vor­au­er Schwaig towards Stu­den­ten­kreuz and to Mönich­kirch­ner Schwaig, becau­se the "Stei­ner­ne Stie­ge" is rather steep and rocky, as the name sug­gests (Stei­ner­ne Stie­ge can be trans­la­ted as "stony stairs").
We reach "Sto­aalm" and move on way Hal­ler­haus (days of rest: Mon­day and Tues­day). Here we stop (when gas­tro­no­my faci­li­ties open again) for a bite to eat and enjoy the culina­ry deli­ca­ci­es offe­red by Fami­ly Pölz­l­bau­er. Then we pro­ceed to Mönich­kirch­ner Schwaig (day of rest: Fri­day) whe­re cof­fee and exqui­si­te des­serts are wai­ting for us. Direct­ly abo­ve the Schwaig (moun­tain pas­tu­re), we turn left and a forest path leads us way Stu­den­ten­kreuz, which we reach in about 20 minu­tes. Here, we con­ti­nue along the blue "that's good" mar­king 😉 for a while, until ano­ther forest road diver­ges to the left, down way Fich­ten­hof. We fol­low it and arri­ve at a litt­le bench whe­re a steep track with a green mar­king diver­ges to the right. We have rea­ched the last sec­tion of our tour. Even­tual­ly, we cross the forest path again whe­re we tur­ned left at the begin­ning and soon find our­sel­ves again in Tränk­törl. One can cover the com­ple­te hiking distance in four and a half to five hours (600 meters dif­fe­rence in alti­tu­de) – a rela­xing hiking tour for ambi­tious wal­kers and natu­re lovers.
Info
Dolo­res Marie Schärf unter­rich­tet Eng­lisch, Fran­zö­sisch, Spa­nisch sowie Ita­lie­nisch und ist als
Dol­met­sche­rin bzw. Über­set­ze­rin tätig.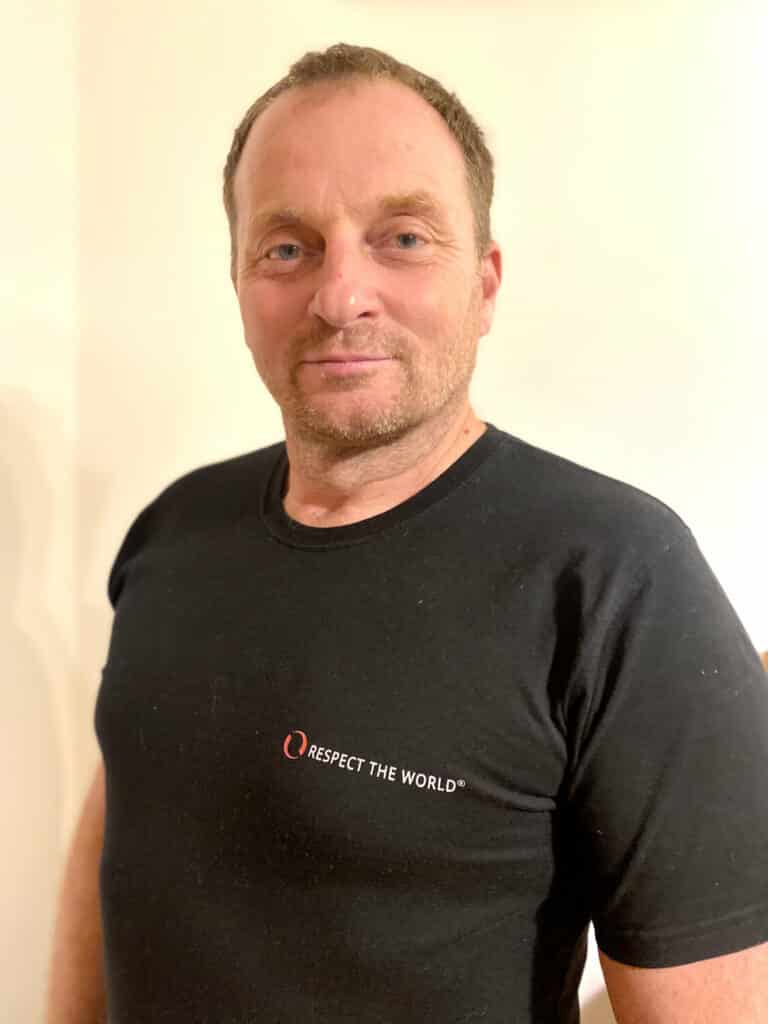 Tip from the moun­tain secu­ri­ty service
Dear lei­su­re time sports­men and sports­wo­men,
this win­ter, alpi­ne ski tou­ring has expe­ri­en­ced a real boom. We are very hap­py about the enorm­ous inte­rest. Becau­se of the cur­rent situa­ti­on, it unfort­u­na­te­ly is not pos­si­ble to train beg­in­ners in the neces­sa­ry tech­ni­ques at our alpi­ne schools or alpi­ne asso­cia­ti­ons. The moun­tai­nous back­ground ter­ri­to­ry can be extre­me­ly chal­len­ging, even for excel­lent slo­pe ski­ers. The dan­ger of ava­lan­ches or fal­ling is also very high. Espe­ci­al­ly for alpi­ne ski tou­ring novices, ascent and downhill on pri­med ski slo­pes are a safe and advi­sa­ble opti­on. Sup­p­ly­ing slo­pes with arti­fi­ci­al snow and making them acces­si­ble, as well as con­s­truc­ting, main­tai­ning and clea­ning par­king lots, is very cost-inten­si­ve. Plea­se buy an aut­ho­riza­ti­on ticket and thus con­tri­bu­te to
kee­ping the­se ter­ri­to­ries acces­si­ble and available.
Pho­tos: Egerer