Pho­to: Egerer
Zum deutschsprachi­gen Artikel: https://www.bote-aus-der-buckligen-welt.at/2021/02/ausflugstipp-heilklimatische-grenzwanderung/
This time our hike is lead­ing us to the region of Mönichkirchen, locat­ed at the bor­der between Low­er Aus­tria and Styr­ia. As this venue has been award­ed the seal of qual­i­ty "Healthy Cli­mat­ic Spa" this day trip par­tic­u­lar­ly stands for recov­ery of the res­pi­ra­to­ry organs.
We start in the lit­tle vil­lage Tränk­törl, right after enter­ing, at the bus turn­ing round space. We fol­low a road on the oppo­site side that leads to a hous­ing estate and ignore a for­est path, which detours from the road to the right, as there are the sign­posts "Vorauer Schwaig" and "Haller­haus" right behind. Between a res­i­den­tial build­ing and a for­est road, we ascend a for­est track until we end up at anoth­er for­est road. There we turn left and fol­low the red mark­ing which is eas­i­ly vis­i­ble on the trees' bark, in rel­a­tive­ly short inter­vals. After about 45 min­utes, we arrive at a spot where the for­est road turns right, but the red mark­ing clear­ly points straight ahead towards an old­er, already over­grown for­est path. From time to time, small creeks from the uphill side swoosh below our path and we pass a pre­sen­ta­tion board about glass­work, because the old and the new glass fac­to­ry are locat­ed near­by.
Even­tu­al­ly we arrive at four ponds lying upon each oth­er, embed­ded idyl­li­cal­ly into nature. Soon there is a left turn, yet a sign­post tells us that we have to turn right, up to Vorauer Schwaig. Then we move up high­er through nar­row pass­es and for­est paths, until we final­ly arrive at Vorauer Schwaig at 1509 meters above sea lev­el. The lodge is only oper­at­ed in sum­mer, but, as it is locat­ed at the south side, you can enjoy the sun and the mag­nif­i­cent view, though with­out ser­vice. We move on via Eckl­baueralm towards "Stein­erne Stiege", first on moun­tain pas­ture paths, then through the for­est, yet very idyllic.
Suit­able for snowshoeing
Basi­cal­ly, one could also do the hike wear­ing snow­shoes in win­ter but one would have to walk direct­ly from Vorauer Schwaig towards Stu­den­tenkreuz and to Mönichkirch­n­er Schwaig, because the "Stein­erne Stiege" is rather steep and rocky, as the name sug­gests (Stein­erne Stiege can be trans­lat­ed as "stony stairs").
We reach "Stoaalm" and move on way Haller­haus (days of rest: Mon­day and Tues­day). Here we stop (when gas­tron­o­my facil­i­ties open again) for a bite to eat and enjoy the culi­nary del­i­ca­cies offered by Fam­i­ly Pöl­zl­bauer. Then we pro­ceed to Mönichkirch­n­er Schwaig (day of rest: Fri­day) where cof­fee and exquis­ite desserts are wait­ing for us. Direct­ly above the Schwaig (moun­tain pas­ture), we turn left and a for­est path leads us way Stu­den­tenkreuz, which we reach in about 20 min­utes. Here, we con­tin­ue along the blue "that's good" mark­ing 😉 for a while, until anoth­er for­est road diverges to the left, down way Ficht­en­hof. We fol­low it and arrive at a lit­tle bench where a steep track with a green mark­ing diverges to the right. We have reached the last sec­tion of our tour. Even­tu­al­ly, we cross the for­est path again where we turned left at the begin­ning and soon find our­selves again in Tränk­törl. One can cov­er the com­plete hik­ing dis­tance in four and a half to five hours (600 meters dif­fer­ence in alti­tude) – a relax­ing hik­ing tour for ambi­tious walk­ers and nature lovers.
Info
Dolores Marie Schärf unter­richtet Englisch, Franzö­sisch, Spanisch sowie Ital­ienisch und ist als
Dol­metscherin bzw. Über­set­zerin tätig.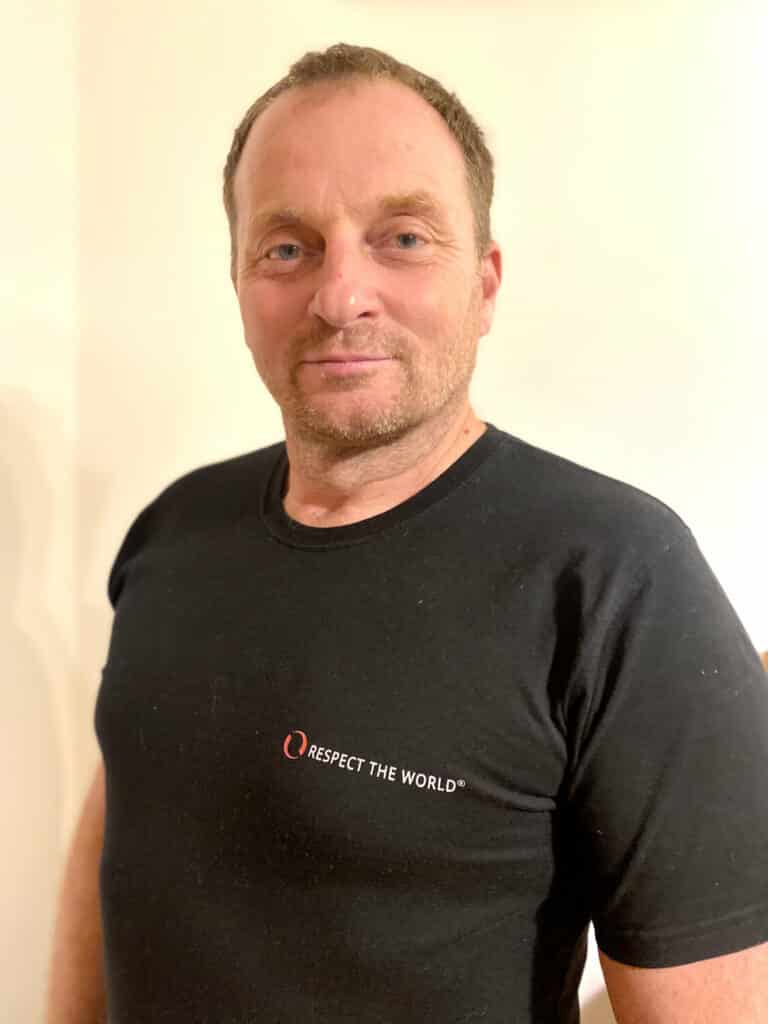 Tip from the moun­tain secu­ri­ty service
Dear leisure time sports­men and sports­women,
this win­ter, alpine ski tour­ing has expe­ri­enced a real boom. We are very hap­py about the enor­mous inter­est. Because of the cur­rent sit­u­a­tion, it unfor­tu­nate­ly is not pos­si­ble to train begin­ners in the nec­es­sary tech­niques at our alpine schools or alpine asso­ci­a­tions. The moun­tain­ous back­ground ter­ri­to­ry can be extreme­ly chal­leng­ing, even for excel­lent slope skiers. The dan­ger of avalanch­es or falling is also very high. Espe­cial­ly for alpine ski tour­ing novices, ascent and down­hill on primed ski slopes are a safe and advis­able option. Sup­ply­ing slopes with arti­fi­cial snow and mak­ing them acces­si­ble, as well as con­struct­ing, main­tain­ing and clean­ing park­ing lots, is very cost-inten­sive. Please buy an autho­riza­tion tick­et and thus con­tribute to
keep­ing these ter­ri­to­ries acces­si­ble and available.
Pho­tos: Egerer