Photo: Egerer
Zum deutschsprachigen Artikel: https://www.bote-aus-der-buckligen-welt.at/2021/02/ausflugstipp-heilklimatische-grenzwanderung/
This time our hike is leading us to the region of Mönichkirchen, located at the border between Lower Austria and Styria. As this venue has been awarded the seal of quality "Healthy Climatic Spa" this day trip particularly stands for recovery of the respiratory organs.
We start in the little village Tränktörl, right after entering, at the bus turning round space. We follow a road on the opposite side that leads to a housing estate and ignore a forest path, which detours from the road to the right, as there are the signposts "Vorauer Schwaig" and "Hallerhaus" right behind. Between a residential building and a forest road, we ascend a forest track until we end up at another forest road. There we turn left and follow the red marking which is easily visible on the trees' bark, in relatively short intervals. After about 45 minutes, we arrive at a spot where the forest road turns right, but the red marking clearly points straight ahead towards an older, already overgrown forest path. From time to time, small creeks from the uphill side swoosh below our path and we pass a presentation board about glasswork, because the old and the new glass factory are located nearby.
Eventually we arrive at four ponds lying upon each other, embedded idyllically into nature. Soon there is a left turn, yet a signpost tells us that we have to turn right, up to Vorauer Schwaig. Then we move up higher through narrow passes and forest paths, until we finally arrive at Vorauer Schwaig at 1509 meters above sea level. The lodge is only operated in summer, but, as it is located at the south side, you can enjoy the sun and the magnificent view, though without service. We move on via Ecklbaueralm towards "Steinerne Stiege", first on mountain pasture paths, then through the forest, yet very idyllic.
Suitable for snowshoeing
Basically, one could also do the hike wearing snowshoes in winter but one would have to walk directly from Vorauer Schwaig towards Studentenkreuz and to Mönichkirchner Schwaig, because the "Steinerne Stiege" is rather steep and rocky, as the name suggests (Steinerne Stiege can be translated as "stony stairs").
We reach "Stoaalm" and move on way Hallerhaus (days of rest: Monday and Tuesday). Here we stop (when gastronomy facilities open again) for a bite to eat and enjoy the culinary delicacies offered by Family Pölzlbauer. Then we proceed to Mönichkirchner Schwaig (day of rest: Friday) where coffee and exquisite desserts are waiting for us. Directly above the Schwaig (mountain pasture), we turn left and a forest path leads us way Studentenkreuz, which we reach in about 20 minutes. Here, we continue along the blue "that's good" marking 😉 for a while, until another forest road diverges to the left, down way Fichtenhof. We follow it and arrive at a little bench where a steep track with a green marking diverges to the right. We have reached the last section of our tour. Eventually, we cross the forest path again where we turned left at the beginning and soon find ourselves again in Tränktörl. One can cover the complete hiking distance in four and a half to five hours (600 meters difference in altitude) – a relaxing hiking tour for ambitious walkers and nature lovers.
Info
Dolores Marie Schärf unterrichtet Englisch, Französisch, Spanisch sowie Italienisch und ist als
Dolmetscherin bzw. Übersetzerin tätig.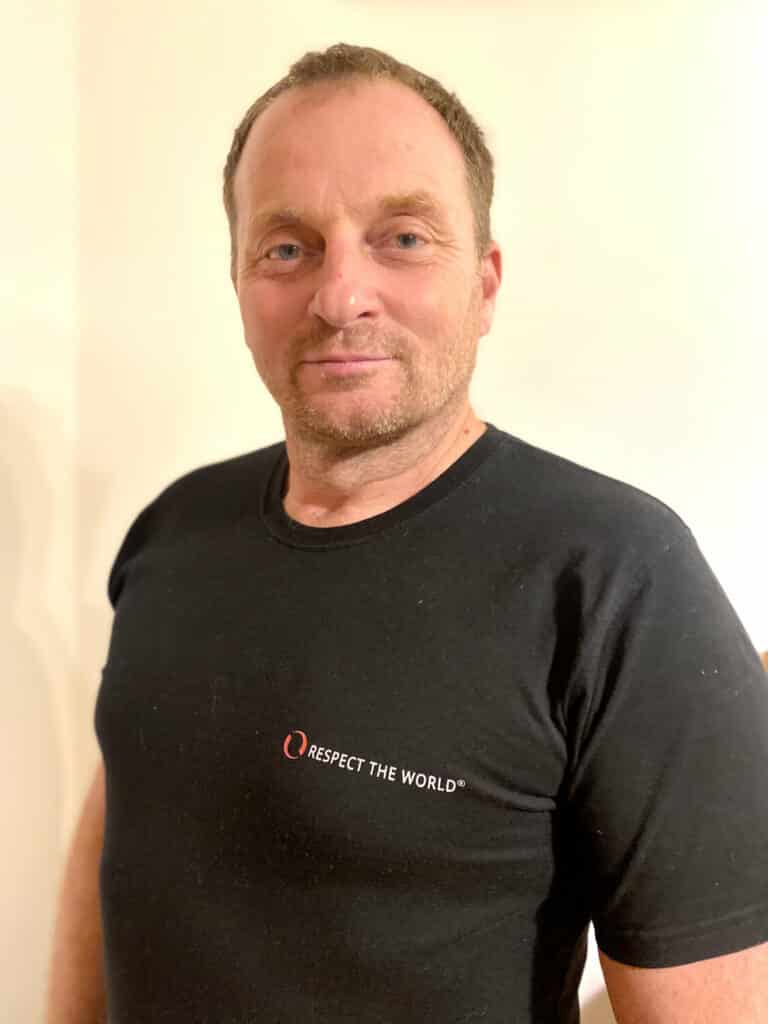 Tip from the mountain security service
Dear leisure time sportsmen and sportswomen,
this winter, alpine ski touring has experienced a real boom. We are very happy about the enormous interest. Because of the current situation, it unfortunately is not possible to train beginners in the necessary techniques at our alpine schools or alpine associations. The mountainous background territory can be extremely challenging, even for excellent slope skiers. The danger of avalanches or falling is also very high. Especially for alpine ski touring novices, ascent and downhill on primed ski slopes are a safe and advisable option. Supplying slopes with artificial snow and making them accessible, as well as constructing, maintaining and cleaning parking lots, is very cost-intensive. Please buy an authorization ticket and thus contribute to
keeping these territories accessible and available.
Default Gallery Type Template
This is the default gallery type template, located in:
/data/web/e52459/html/apps/wordpress_bote/wp-content/plugins/nextgen-gallery/products/photocrati_nextgen/modules/nextgen_gallery_display/templates/index.php.
If you're seeing this, it's because the gallery type you selected has not provided a template of it's own.
Photos: Egerer