Pho­to: Egerer
Zum deutsch­spra­chi­gen Artikel
Today we are resort­ing to the mul­ti-face­ted natu­re park Sier­ning­tal, clo­se to Ter­nitz. Varied hiking trails for fami­lies and trai­ned hikers and magni­fi­cent natu­ral monu­ments are wai­ting
for us.
We start at the par­king lot St. Johann am Stein­fel­de, at the church, whe­re sign­posts show us whe­re to enter natu­re park Sier­ning­tal. Atten­ti­on: We do not fol­low the path that sits abo­ve the par­king lot at the church, but return to the street and fol­low the blue mar­king until we strike a forest path. We turn left and, after about ten minu­tes, arri­ve at the so-cal­led "Ses­serl­bäu­me". The trunks of five pine trees, for­med by man, branch out about one meter abo­ve the ground. One tree even totals eight trunks.
Actu­al ascent
We then walk back the same path until we dis­co­ver the blue mar­king that leads us uphill. Soon we arri­ve at a fork, turn left to "Hüh­ner­steig" and fol­low the red mar­king direc­tion Gösing. Nice steep-tracks through light pine wood and ever sple­ndid views escort us. One finds the first loo­kout point at Schön­bü­hel whe­re one can catch sight of the glo­rious moun­ta­ins of the Wech­sel regi­on. We move on, fol­lo­wing the red mar­king uphill. Our trail cros­ses a forest path from time to time, yet we stay on our forest trail. After one and a half hours one tra­ver­ses the last forest path befo­re the sum­mit cross, here a red mar­king is visi­ble at right hand side, still we stay on the straight steep track, until we reach the hig­hest point, Gösing, 898 meters. Ben­ches and chairs for taking a break and enjoy­ing a snack are wai­ting here for tired hikers.
Emba­rass­ment of riches
From the­re one can pro­ceed to dif­fe­rent direc­tions. We fol­low the red mar­king direc­tion Schnee­berg­blick and Neun­kirch­ner­haus, esti­ma­ted wal­king time 45 minu­tes. The second magni­fi­cent loo­kout point is the befo­re-men­tio­ned Schnee­berg­blick. The rock faces around are also impres­si­ve. Ano­ther bench is wai­ting the­re, gre­at view included.
We con­ti­nue along the red mar­king until we encoun­ter a forest road, forks and sign­posts. We turn right direc­tion "Fleisch­esser­föh­re", the second impres­si­ve natu­ral monu­ment, a pine tree of vast pro­por­ti­ons. The eponym was a far­mer cal­led Fleisch­esser who owned the forest and died in 1945. We return to the forest path and con­ti­nue until a natu­re stu­dies path, mark­ed in blue, detours to the left. This natu­re trail leads us back to the fork whe­re we tur­ned left onto Hüh­ner­steig at the begin­ning of our tour.
We are on tour for three or three and a half hours and cover 460 meters dif­fe­rence in alti­tu­de. If you are loo­king for silence and loneli­ne­ss, I recom­mend tack­ling this semi­di­ur­nal hike during the week, best ear­ly in the mor­ning.
Maps of trails informing you about many other hiking opti­ons are available at muni­ci­pa­li­ty Ternitz.
Info
Dolo­res Marie Schärf unter­rich­tet Eng­lisch, Fran­zö­sisch, Spa­nisch sowie Ita­lie­nisch und ist als
Dol­met­sche­rin bzw. Über­set­ze­rin tätig.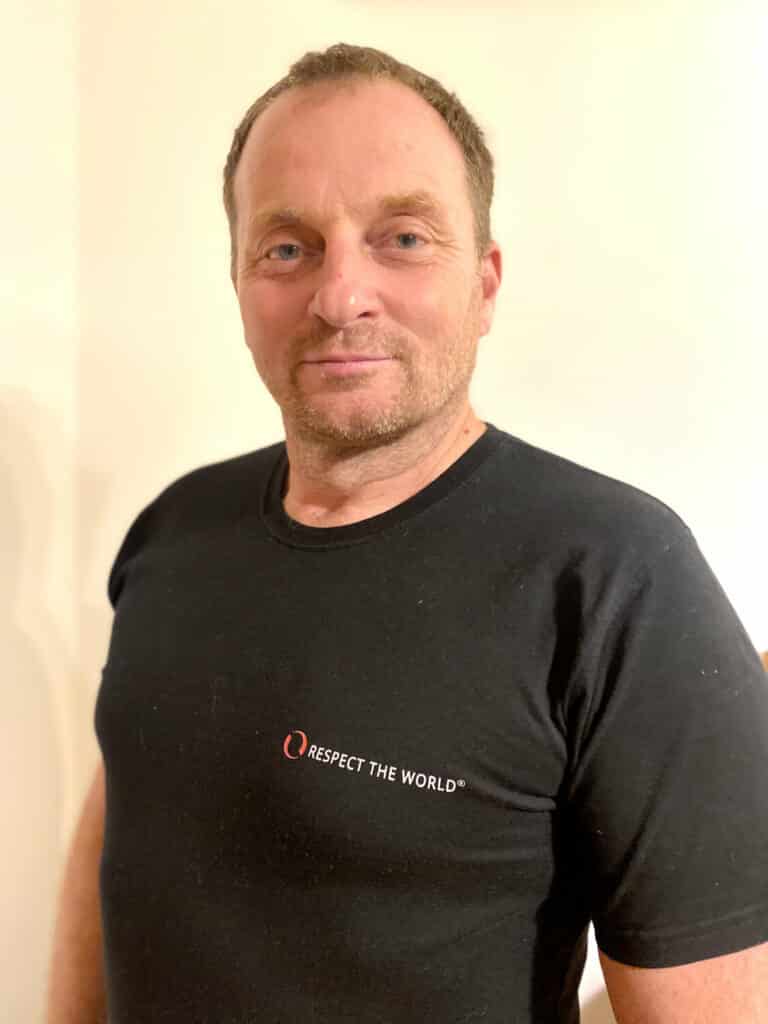 Tip from the moun­tain secu­ri­ty service
Dear lei­su­re time sports­men and sports­wo­men,
We have expe­ri­en­ced a win­ter that brought a lot of snow. Days are get­ting lon­ger and tem­pe­ra­tures are ope­ning the gates to spring. On the moun­ta­ins, howe­ver, snow­fields are going to lin­ger for a few more weeks. It is vital to be par­ti­cu­lar­ly atten­ti­ve when tra­ver­sing the­se snow­fields. They often pos­sess a fro­zen sur­face, even during the day – this means extre­me slip hazard. Plea­se only cross the­se dan­ger spots when using appro­pria­te equip­ment (clim­bing spur or snow spikes). Slip­ping on a snow­field can easi­ly end at a rocky scree. Espe­ci­al­ly crystal­li­ne spring snow can be as rough as coar­se sand paper – which can lead to deep gra­zes. Best avo­id the­se are­as. Stay healthy!