Pho­to: Egerer
Zum deutschsprachi­gen Artikel
Today we are resort­ing to the mul­ti-faceted nature park Siern­ing­tal, close to Ter­nitz. Var­ied hik­ing trails for fam­i­lies and trained hik­ers and mag­nif­i­cent nat­ur­al mon­u­ments are wait­ing
for us.
We start at the park­ing lot St. Johann am Ste­in­felde, at the church, where sign­posts show us where to enter nature park Siern­ing­tal. Atten­tion: We do not fol­low the path that sits above the park­ing lot at the church, but return to the street and fol­low the blue mark­ing until we strike a for­est path. We turn left and, after about ten min­utes, arrive at the so-called "Sesserl­bäume". The trunks of five pine trees, formed by man, branch out about one meter above the ground. One tree even totals eight trunks.
Actu­al ascent
We then walk back the same path until we dis­cov­er the blue mark­ing that leads us uphill. Soon we arrive at a fork, turn left to "Hüh­n­er­steig" and fol­low the red mark­ing direc­tion Gös­ing. Nice steep-tracks through light pine wood and ever splen­did views escort us. One finds the first look­out point at Schön­bühel where one can catch sight of the glo­ri­ous moun­tains of the Wech­sel region. We move on, fol­low­ing the red mark­ing uphill. Our trail cross­es a for­est path from time to time, yet we stay on our for­est trail. After one and a half hours one tra­vers­es the last for­est path before the sum­mit cross, here a red mark­ing is vis­i­ble at right hand side, still we stay on the straight steep track, until we reach the high­est point, Gös­ing, 898 meters. Bench­es and chairs for tak­ing a break and enjoy­ing a snack are wait­ing here for tired hikers.
Embarass­ment of riches
From there one can pro­ceed to dif­fer­ent direc­tions. We fol­low the red mark­ing direc­tion Schnee­berg­blick and Neunkirch­n­er­haus, esti­mat­ed walk­ing time 45 min­utes. The sec­ond mag­nif­i­cent look­out point is the before-men­tioned Schnee­berg­blick. The rock faces around are also impres­sive. Anoth­er bench is wait­ing there, great view included.
We con­tin­ue along the red mark­ing until we encounter a for­est road, forks and sign­posts. We turn right direc­tion "Fleis­chesser­föhre", the sec­ond impres­sive nat­ur­al mon­u­ment, a pine tree of vast pro­por­tions. The eponym was a farmer called Fleis­chess­er who owned the for­est and died in 1945. We return to the for­est path and con­tin­ue until a nature stud­ies path, marked in blue, detours to the left. This nature trail leads us back to the fork where we turned left onto Hüh­n­er­steig at the begin­ning of our tour.
We are on tour for three or three and a half hours and cov­er 460 meters dif­fer­ence in alti­tude. If you are look­ing for silence and lone­li­ness, I rec­om­mend tack­ling this semi­di­ur­nal hike dur­ing the week, best ear­ly in the morn­ing.
Maps of trails inform­ing you about many oth­er hik­ing options are avail­able at munic­i­pal­i­ty Ternitz.
Info
Dolores Marie Schärf unter­richtet Englisch, Franzö­sisch, Spanisch sowie Ital­ienisch und ist als
Dol­metscherin bzw. Über­set­zerin tätig.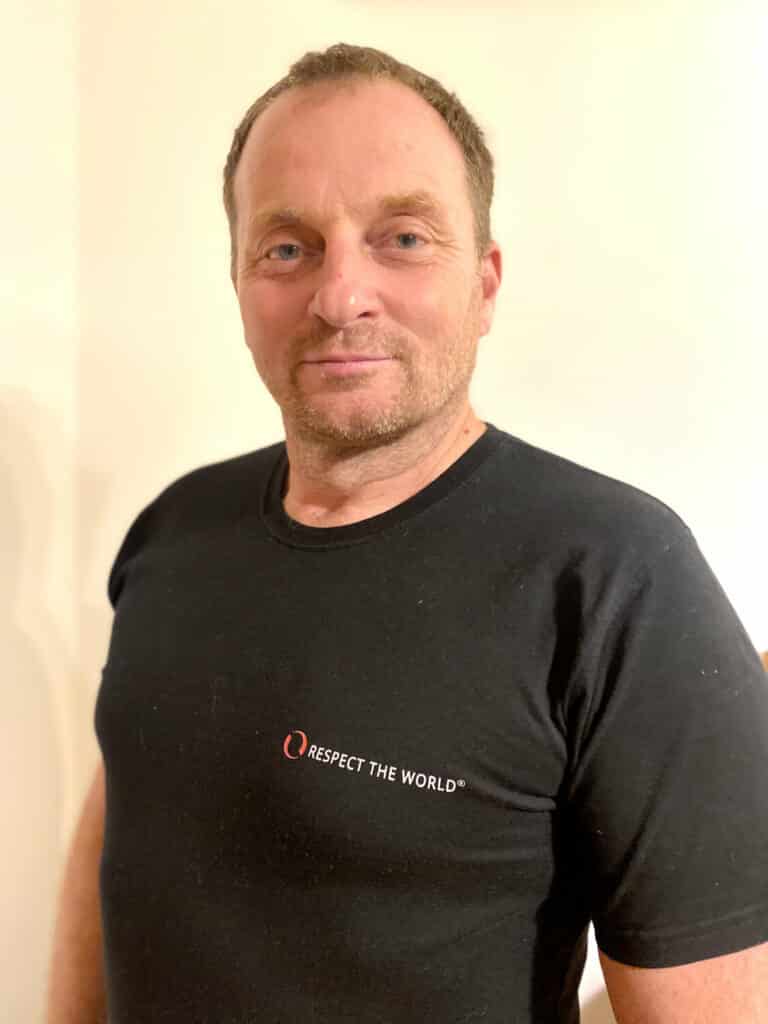 Tip from the moun­tain secu­ri­ty service
Dear leisure time sports­men and sports­women,
We have expe­ri­enced a win­ter that brought a lot of snow. Days are get­ting longer and tem­per­a­tures are open­ing the gates to spring. On the moun­tains, how­ev­er, snow­fields are going to linger for a few more weeks. It is vital to be par­tic­u­lar­ly atten­tive when tra­vers­ing these snow­fields. They often pos­sess a frozen sur­face, even dur­ing the day – this means extreme slip haz­ard. Please only cross these dan­ger spots when using appro­pri­ate equip­ment (climb­ing spur or snow spikes). Slip­ping on a snow­field can eas­i­ly end at a rocky scree. Espe­cial­ly crys­talline spring snow can be as rough as coarse sand paper – which can lead to deep grazes. Best avoid these areas. Stay healthy!