Pho­to: Egerer
This time, we have opted for a fami­ly-fri­end­ly hike: a walk up to Seeben­stein cast­le. The­re is a lar­ge play­ground at the palace grounds, the space whe­re the Christ­mas mar­ket usual­ly takes place also invi­tes us to stroll and rest.
At the foot of the cast­le, the­re is a lar­ge visi­tor par­king lot — right next to it, we find an inn and the play­ground. Well sign­pos­ted, we start to the left, direc­tion cast­le. Inde­ed, the­re are a few side paths, but all bea­ten paths lead to the cast­le, some stee­pen a bit, the mark­ed path is sui­ta­ble for a baby pram. One rea­ches the cast­le after half an hour – the­re, litt­le ben­ches offer a place to rest. Next to the cast­le, the­re is a play­ing field and the so-cal­led Luther­kan­zel (atten­ti­on: dan­ge­rous for child­ren), offe­ring pan­o­r­amic views towards the Wech­sel regi­on, Sonn­wend­stein, Rax, Schnee­berg and Hohe Wand. When the wea­ther is nice, one can even spot Stuhleck in Sty­ria. A litt­le bit hid­den, a steep track bran­ches off to the right to Luther­kan­zel. Other­wi­se, one hikes along the mea­dow until one arri­ves at the forest road, which takes us back to the location.
Who wants to hike more, can move on to the ruin Tür­ken­sturz, about for­ty minu­tes wal­king time from the cast­le. From the­re, a loop-hiking track leads back to Seeben­stein, maps are available at the municipality.
Info:
Dolo­res Marie Schärf unter­rich­tet Eng­lisch, Fran­zö­sisch, Spa­nisch sowie Ita­lie­nisch und ist als
Dol­met­sche­rin bzw. Über­set­ze­rin tätig.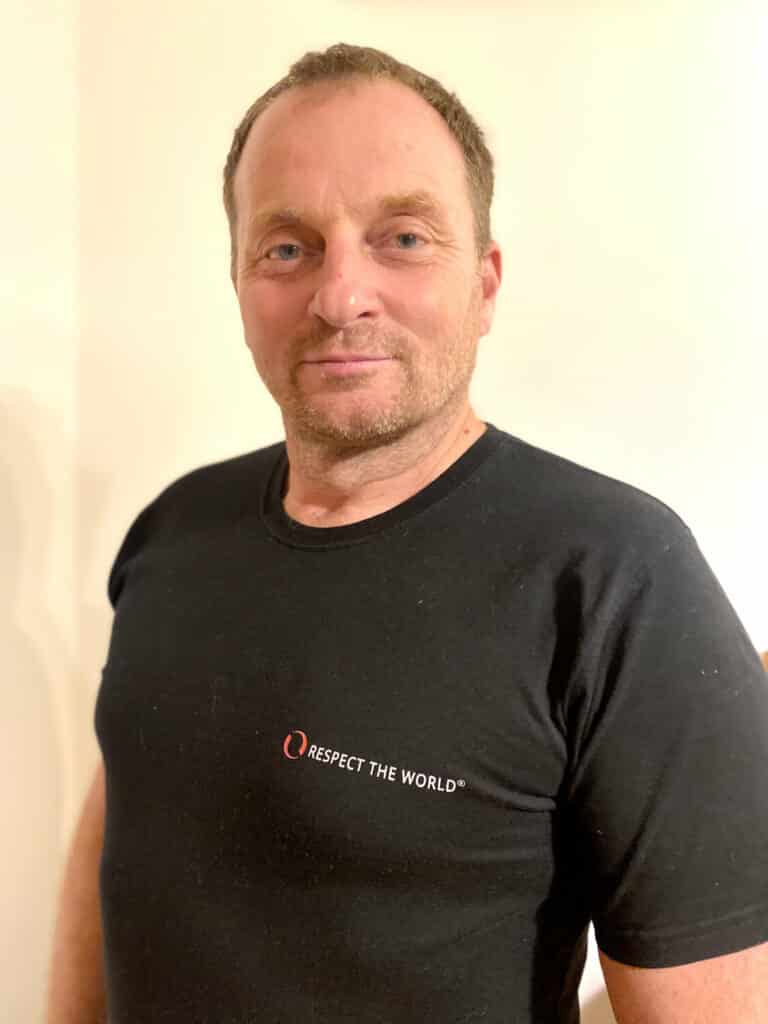 Tip from the moun­tain secu­ri­ty service
Dear lei­su­re time sports­men and sports­wo­men!
Exer­cise (like hiking or moun­tai­nee­ring) is important for our children's deve­lo­p­ment. We should spend much time with them in natu­re, yet the­re are seve­ral things to keep in mind to make sure the excur­si­on will be a posi­ti­ve expe­ri­ence – also for our kids. Only do hikes or moun­tain tours with your child­ren that are plea­sura­ble for you and do not overs­train you. Kids are very sen­si­ti­ve – the­r­e­fo­re your young com­pa­n­ions will feel and reflect it. A cer­tain amount of expe­ri­ence is essen­ti­al both for adults and for child­ren, par­ti­cu­lar­ly in are­as whe­re the risk of fal­ling is high. Some­ti­mes it is even neces­sa­ry to pro­tect kids in cer­tain pas­sa­ges. The say­ing "the jour­ney is the reward" is a good advi­sor when hiking with child­ren. Offer your bel­oved ones the oppor­tu­ni­ty to dis­co­ver inte­res­t­ing things (river cour­ses, small clim­bing rocks…) and do not push them to reach the summit.
Bring enough food and bever­a­ges.
Only plan tours that are appro­pria­te for child­ren and mind the weight of the kids' backpacks.
Erwin Jung / Pho­to: Bergrettung
Hier fin­den Sie die deut­sche Ver­si­on des Bei­trags. / Here you can find the Ger­man ver­si­on of the article.