Photo : Egerer
Today we are visiting a multi-faceted mountain: the Hohe Wand. This hiking region provides appropriate opportunities for everyone – families, hikers, mountaineers and climbers – all of them are going to find a customized offer here. We chose a medium heavy tour, which is not very long, yet it demands a certain confidence in your footsteps and physical condition.
We start from "Sonnenuhr" parking lot (Sonnenuhr means sundial), located on the toll road, with costs at weekends and on holidays. There are other possibilities for ascending as well, e.g. if you start from Meiersdorf you do not pay anything. At the parking lot, our path first leads us to the left, then steeply up across the meadow direction Völlerin. Always uphill, we walk through the forest. Magnificent outlooks towards the valley are the reward for our efforts.
Eventually we arrive at a secure steep track, spectacular, not dangerous, but sweaty. After two thirds of the path, the next reward is waiting for us – who gets there early can watch ibexes living in the wild.
Fourty-five minutes later, we are already standing on the skywalk and able to enjoy the great view towards three cardinal directions. After a short rest, we walk back the same path for a while, which we were following from the plateau to the skywalk.
Soon we are going to spot a signpost leading to the right, direction Postl inn. We keep left, the signposts direct us way Luf inn and "Straßenbahnersteig".
This rather plain path is leading us in a westward direction. Right next to the inn, we catch sight of the signpost "pointing" to the left: Straßenbahnerweg.
A special treat is awaiting us here: We descend in bends via a steep track, continuously enjoying magnificent views.
The last section leads back to the parking lot via an unhurried forest path. Altogether, this tour takes about three and a half hours.
If you are looking for loneliness and peace, we can only recommend this tour during the week and in the morning. As both the catchment area and the leisure facilities of Hohe Wand are huge, it attracts loads of people.
Dolores Marie Schärf
Info
Dolores Marie Schärf unterrichtet Englisch, Französisch, Spanisch sowie Italienisch und ist als
Dolmetscherin bzw. Übersetzerin tätig.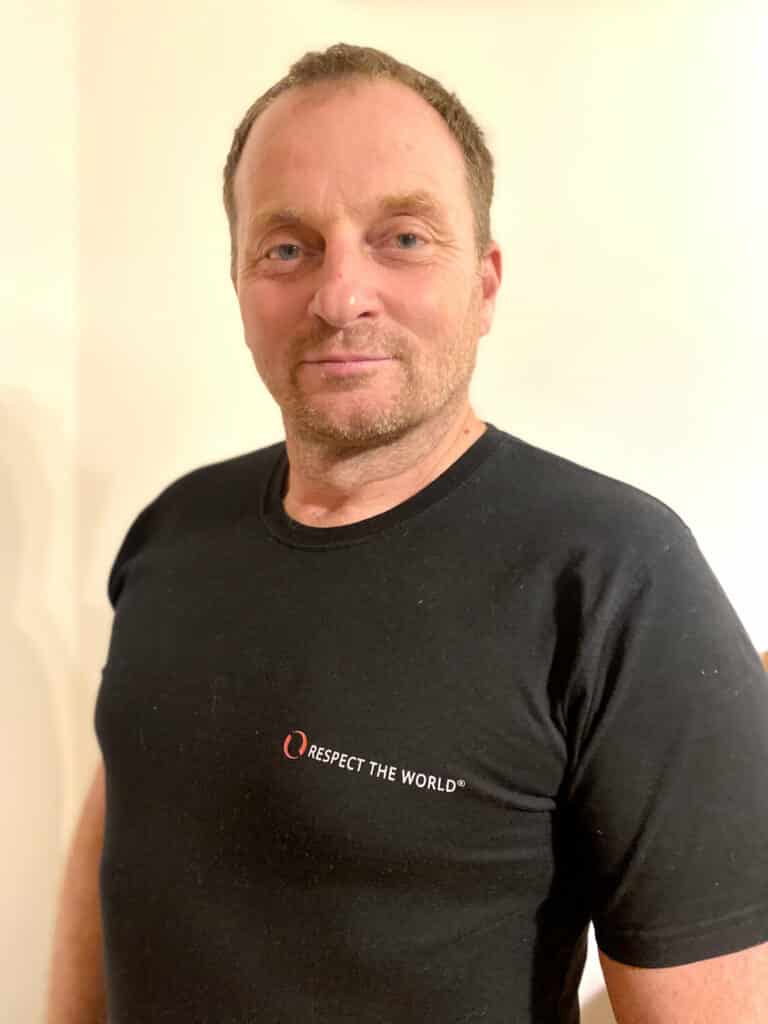 Tip from the Mountain Security Service
Dear leisure time sportsmen and sportswomen,
Although Hohe Wand offers attractive hiking opportunities for families and less trained sportspersons, you will need something more suitable than just casual shoes for hiking the "Völlerin" track. Our current excursion tip, a well-known and popular path in nature park Hohe Wand, is keeping some challenges ready. Make sure that you start your tour wearing appropriate shoes. As many people use this track, the soil is rather plain, particularly in the rocky parts. Here, ankle-deep alpine boots with slip resistant shoe soles are essential.
The use of hiking sticks is an additional benefit. The sticks offer two stabilization spots more -therefore, the trunk musculature needs less effort to keep the balance. Another benefit: there is much less pressure on the knee joints when hiking down the mountain. Please buy alpine shoes and hiking sticks at the regional specialist shops. Fitting accuracy and advice already pay off during your first tour. Come back home in a healthy and safe state!
Erwin Jung, Photo: Bergrettung
photos: Egerer, Graphik: Scherz-Kogelbauer GmbH