Pho­to : Egerer
Zum deutschsprachi­gen Artikel
Today we are vis­it­ing a mul­ti-faceted moun­tain: the Hohe Wand. This hik­ing region pro­vides appro­pri­ate oppor­tu­ni­ties for every­one – fam­i­lies, hik­ers, moun­taineers and climbers – all of them are going to find a cus­tomized offer here. We chose a medi­um heavy tour, which is not very long, yet it demands a cer­tain con­fi­dence in your foot­steps and phys­i­cal condition.
We start from "Son­nenuhr" park­ing lot (Son­nenuhr means sun­di­al), locat­ed on the toll road, with costs at week­ends and on hol­i­days. There are oth­er pos­si­bil­i­ties for ascend­ing as well, e.g. if you start from Meiers­dorf you do not pay any­thing. At the park­ing lot, our path first leads us to the left, then steeply up across the mead­ow direc­tion Völ­lerin. Always uphill, we walk through the for­est. Mag­nif­i­cent out­looks towards the val­ley are the reward for our efforts.
Even­tu­al­ly we arrive at a secure steep track, spec­tac­u­lar, not dan­ger­ous, but sweaty. After two thirds of the path, the next reward is wait­ing for us – who gets there ear­ly can watch ibex­es liv­ing in the wild.
Four­ty-five min­utes lat­er, we are already stand­ing on the sky­walk and able to enjoy the great view towards three car­di­nal direc­tions. After a short rest, we walk back the same path for a while, which we were fol­low­ing from the plateau to the skywalk.
Soon we are going to spot a sign­post lead­ing to the right, direc­tion Postl inn. We keep left, the sign­posts direct us way Luf inn and "Straßen­bah­n­er­steig".
This rather plain path is lead­ing us in a west­ward direc­tion. Right next to the inn, we catch sight of the sign­post "point­ing" to the left: Straßenbahnerweg.
A spe­cial treat is await­ing us here: We descend in bends via a steep track, con­tin­u­ous­ly enjoy­ing mag­nif­i­cent views.
The last sec­tion leads back to the park­ing lot via an unhur­ried for­est path. Alto­geth­er, this tour takes about three and a half hours.
If you are look­ing for lone­li­ness and peace, we can only rec­om­mend this tour dur­ing the week and in the morn­ing. As both the catch­ment area and the leisure facil­i­ties of Hohe Wand are huge, it attracts loads of people.
Dolores Marie Schärf
Info
Dolores Marie Schärf unter­richtet Englisch, Franzö­sisch, Spanisch sowie Ital­ienisch und ist als
Dol­metscherin bzw. Über­set­zerin tätig.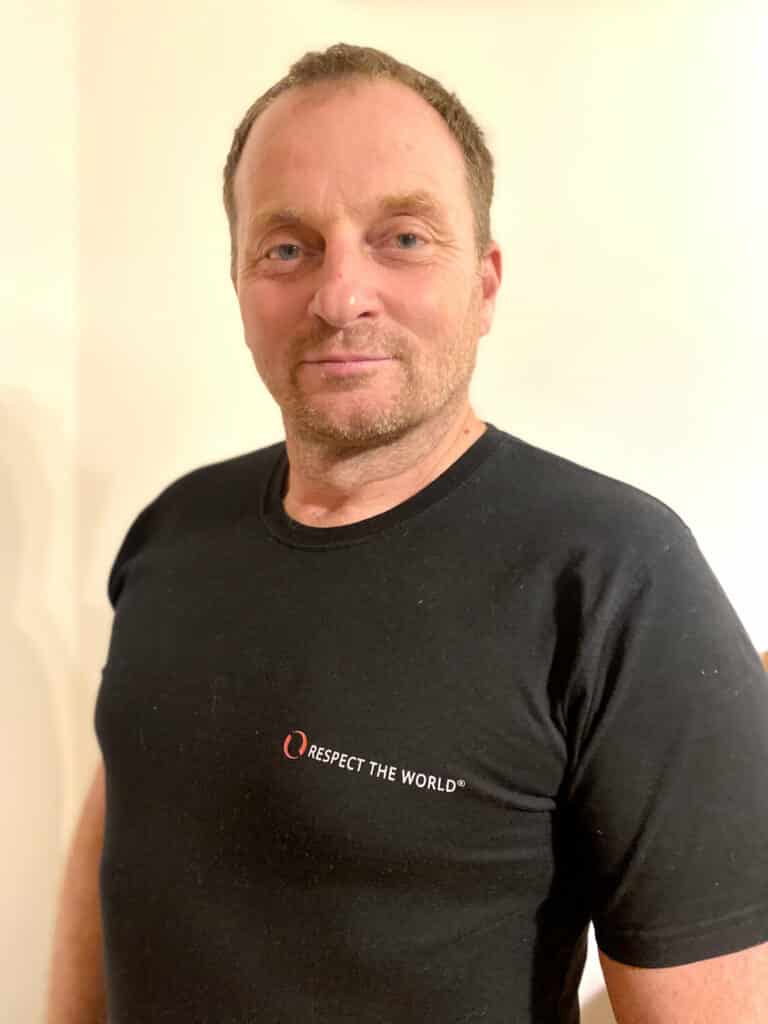 Tip from the Moun­tain Secu­ri­ty Service
Dear leisure time sports­men and sports­women,
Although Hohe Wand offers attrac­tive hik­ing oppor­tu­ni­ties for fam­i­lies and less trained sportsper­sons, you will need some­thing more suit­able than just casu­al shoes for hik­ing the "Völ­lerin" track. Our cur­rent excur­sion tip, a well-known and pop­u­lar path in nature park Hohe Wand, is keep­ing some chal­lenges ready. Make sure that you start your tour wear­ing appro­pri­ate shoes. As many peo­ple use this track, the soil is rather plain, par­tic­u­lar­ly in the rocky parts. Here, ankle-deep alpine boots with slip resis­tant shoe soles are essen­tial.
The use of hik­ing sticks is an addi­tion­al ben­e­fit. The sticks offer two sta­bi­liza­tion spots more ‑there­fore, the trunk mus­cu­la­ture needs less effort to keep the bal­ance. Anoth­er ben­e­fit: there is much less pres­sure on the knee joints when hik­ing down the moun­tain. Please buy alpine shoes and hik­ing sticks at the region­al spe­cial­ist shops. Fit­ting accu­ra­cy and advice already pay off dur­ing your first tour. Come back home in a healthy and safe state!
Erwin Jung, Pho­to: Bergrettung
pho­tos: Egerer, Graphik: Scherz-Kogel­bauer GmbH