Pho­to: Egerer
Zur deutsch­spra­chi­gen Ver­si­on die­ses Artikels
An excur­si­on tip for hot sum­mer days takes us to Edlitz, more exact­ly, to Schau­er­berg. From here, one can eit­her walk the com­ple­te cir­cu­lar rou­te K6 (2 hours) or just walk the first part, idyl­li­cal­ly lea­ding along a creek through the forest (30 minu­tes). Our high­light is the "gro­ße Stein" (big stone) with the "Gip­fel­buch" (sum­mit regis­ter), par­ti­cu­lar­ly appro­pria­te for children.
As soon as we turn left to Schau­er­berg, a few hundred meters after having left Edlitz, we spot "Gro­ßer Stein" writ­ten. We move on straight for­ward and igno­re the first turn­off to the left. Then the road splits again, we turn left into the dead end. If you want to do the com­ple­te tour, alre­a­dy look for a par­king spot the­re. If you only want to walk the sec­tion to the big stone, move on to a water con­tai­ner, much easier when you are with kids, yet par­king spots are limi­t­ed here.
The yel­low sign­posts lead us very idyl­li­cal­ly along the stream­bed, some­ti­mes on the right side, some­ti­mes on the left side, we cross the creek seve­ral times which is a gre­at plea­su­re on hot sum­mer days, par­ti­cu­lar­ly for kids. Natu­re lovers get their money's worth, too, as all shades of green and almost pris­ti­ne natu­re are awai­ting them. Soon, after about 30 minu­tes, we spot the big rock in the midd­le of our path. The­re is even a sum­mit regis­ter — tall and litt­le visi­tors can eter­na­li­ze them­sel­ves in it. If one does not want to do the com­ple­te tour, one can also walk a short cir­cu­lar rou­te that is not mark­ed (pro­vi­ded you have a hiking map edi­ted by the muni­ci­pa­li­ty).
From the big stone, this short rou­te first leads on the same way as K&, yet K6 bran­ches off up to the left at the forest path, we keep fol­lo­wing the forest path straight ahead until it winds down to the right and we stand on the creek path again.
Wan­der­lust with sple­ndid views
This hike's first part is the most beau­tiful one. Tho­se who want to push them­sel­ves more con­ti­nue wal­king on K6, lea­ding us through the forest to Schnee­weiß­hof. The­re, one has to walk the next part on the road, but for­t­u­na­te­ly is a less tra­vel­led road. Even­tual­ly we arri­ve at a farm; here, the mar­king leads into the forest again. Atten­ti­on: the­re are some beehi­ves right next to the path. All­er­gic per­sons should take care that they do not get into the bees' flight cor­ri­dor. After a wal­king time of about twen­ty minu­tes, we arri­ve at the forest again, turn to the right and hike back to the start­ing point. The com­ple­te wal­king distance is 5,2 kilo­me­ters and covers 400 meters dif­fe­rence in alti­tu­de, the avera­ge wal­king time is two hours.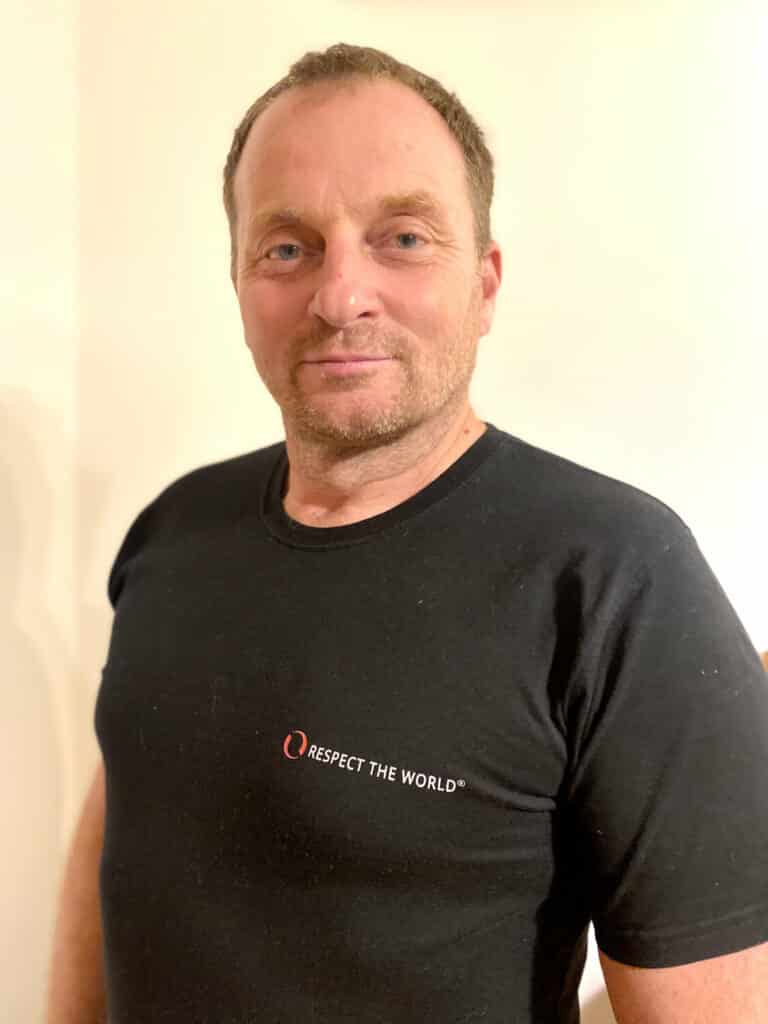 Tip from the Moun­tain Secu­ri­ty Service
Dear lei­su­re time sports­men and sports­wo­men!
The rou­te of today's excur­si­on tip is also lea­ding you past some beehi­ves. Many insects show defen­si­ve beha­vi­or, yet it might hap­pen that you get stung or bit­ten. Unfort­u­na­te­ly, all­er­gic reac­tion can occur then. Poten­ti­al signs are rash, itching, prick­ling on palms or soles or in the mouth, swel­ling in the face, diz­ziness, drow­si­ness and breathing dif­fi­cul­ties. Some­ti­mes even a life-threa­tening (ana­phyl­ac­tic) shock can occur within a short peri­od of time (shorta­ge of breath, cir­cu­la­ti­on standstill).
Important first aid actions (acc. to allergiecheck.de):
Remo­ve the source (e.g. the sting)
Use emer­gen­cy medication
Call the EMP (emer­gen­cy medi­cal physician)
Remo­ve tight clothes
Are the­re any signs of shorta­ge of breath?
If so cho­se a sit­ting position!
Are the­re any shock sym­ptoms?
Put some­thing under­neath the legs to lift them!
In case of uncon­scious­ness: reco­very position
Con­trol the vital signs (pul­se, respiration)
If vital signs are miss­ing start reani­ma­ti­on
actions
Erwin Jung
Bil­der: Ege­rer, Gra­fik: Scherz-Kogelbauer