Pho­to: Egerer
Zur deutschsprachi­gen Ver­sion dieses Artikels
Today's hike will make both, nature lovers and those who are inter­est­ed in cul­ture, hap­py. On this route, tak­ing only one hour, you are able to espy even three fortress­es. We start in Raach, in front of the munic­i­pal office.
No mat­ter if fam­i­lies, elder­ly per­sons or ambi­tioned hik­ers: every­one gets their money's worth on an eas­i­ly extend­able track. If you want to bring a baby pram: take a cross-coun­try mod­el; and be unde­terred by a few ris­es. Chil­dren will par­tic­u­lar­ly like this route; the avenue-like for­est paths will put them into a kind of fairy tale mood.
Mead­ows and forests
We start at the munic­i­pal office in Raach, the yel­low sign­post "Warten­stein Rund­wan­der­weg R6" leads us north­bound. How­ev­er, not for a long time, we then turn left. One can also walk the route start­ing from the oth­er side – this is advis­able if you plan to extend it. Very soon, we immerse our­selves in mead­ows and for­est paths, panoram­ic views includ­ed. First Son­nwend­stein, then cas­tle ruin Klamm as well as the church of Schot­twien. Soon we find our­selves in front of Warten­stein fortress. This is the only place where you have to be extra care­ful with chil­dren. For some meters, the walk­ing path leads us direct­ly along the road, but then we con­tin­ue on farm roads, light­ly uphill, always well indicated.
Just take care when you enter the for­est – the for­est road we are on turns right. Yet, we keep left on the mid­dle path where we soon spot the yel­low sign­posts again. On this part of the route, we espy the tow­ers of Warten­stein fortress one more time, in the back­ground Rax and Schneeberg.
Erikafelsen as an "extra benefit"
Even­tu­al­ly, we arrive at a part­ing of the ways. Here, we have sev­er­al oppor­tu­ni­ties: either one con­tin­ues on the Warten­stein route and reach­es Raach with­in 20 min­utes; or one takes a detour (worth­while!) to the Erikafelsen (Eri­ka rock). From there, one can enjoy a beau­ti­ful view of Warten­stein fortress as well. For the detour, one has to sched­ule half an hour more and finds one­self now on R5 Raach­berg cir­cu­lar route. Adven­tur­ous per­sons might want to use the steep path behind the lit­tle bench, lead­ing down from Erikafelsen to an over­grown for­est path, which they fol­low on right hand side, until they are stand­ing in front of the plate "Erikafelsen" again. Here, one can decide anoth­er time. If I fol­low the Raach cir­cu­lar route I have to sched­ule anoth­er 2,5 hours. Alter­na­tive­ly, I can walk back the same path up to the branch-off to Warten­stein route and fin­ish via this tour.
Alto­geth­er is a great tour with panoram­ic views; at the end one even sees Kranich­berg fortress. One can stop for a bite to eat at Gasthaus Diewald where one can try the innkeeper's home-brewed beer out­side on the recent­ly estab­lished terrace.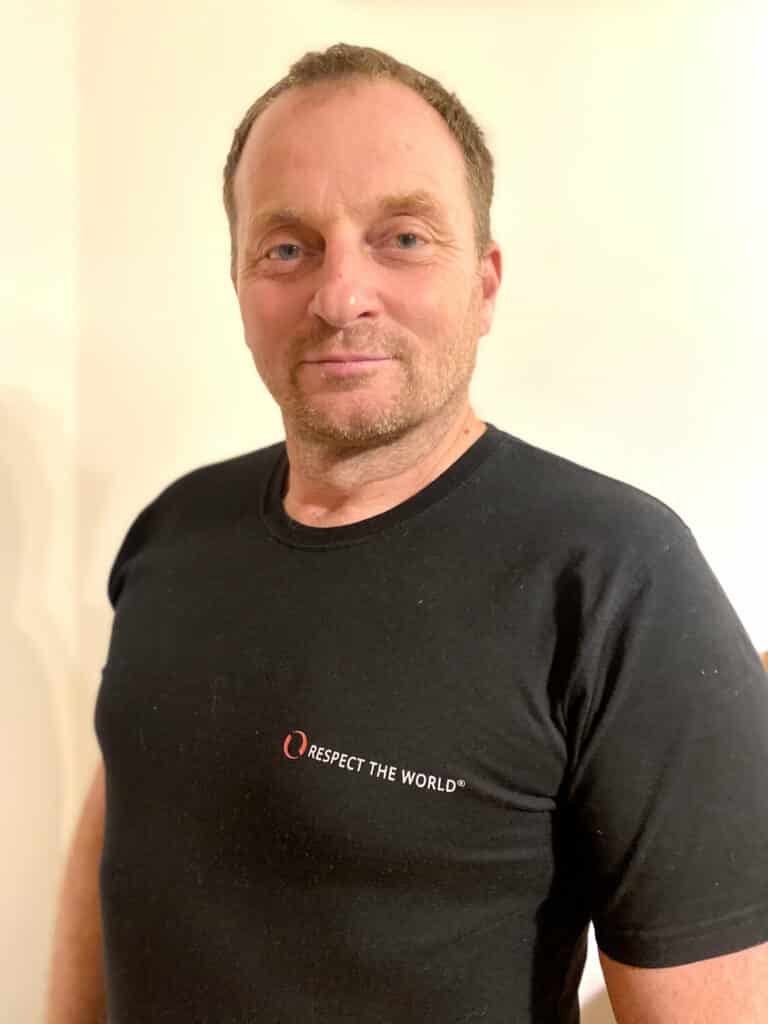 Tip from the Moun­tain Secu­ri­ty Service
Dear leisure time sports­men and sportswomen,
When­ev­er I am on tour, I notice that many peo­ple look­ing for recre­ation are real­ly well equipped. Work­ing for the moun­tain res­cue ser­vice, I am very hap­py about that. Today, I would like to give you an under­stand­ing of an essen­tial part of a prop­er hik­ing equip­ment: the hik­ing boot. If you also walk off the pre­pared tracks, a hik­ing boot that cov­ers the ankles is high­ly rec­om­mend­able. It offers much more sta­bil­i­ty and secu­ri­ty – and keeps the feet dry much longer. Please note: this boot must fit you per­fect­ly. There­fore, rely on good con­sult­ing, try on the boots and have some patience. Impor­tant tip: func­tion is more impor­tant than form! Stay healthy.
Erwin Jung
Pho­to: Moun­tain Secu­ri­ty Service