Photo: Egerer
Zur deutschsprachigen Version dieses Artikels
Today's hike will make both, nature lovers and those who are interested in culture, happy. On this route, taking only one hour, you are able to espy even three fortresses. We start in Raach, in front of the municipal office.
No matter if families, elderly persons or ambitioned hikers: everyone gets their money's worth on an easily extendable track. If you want to bring a baby pram: take a cross-country model; and be undeterred by a few rises. Children will particularly like this route; the avenue-like forest paths will put them into a kind of fairy tale mood.
Meadows and forests
We start at the municipal office in Raach, the yellow signpost "Wartenstein Rundwanderweg R6" leads us northbound. However, not for a long time, we then turn left. One can also walk the route starting from the other side – this is advisable if you plan to extend it. Very soon, we immerse ourselves in meadows and forest paths, panoramic views included. First Sonnwendstein, then castle ruin Klamm as well as the church of Schottwien. Soon we find ourselves in front of Wartenstein fortress. This is the only place where you have to be extra careful with children. For some meters, the walking path leads us directly along the road, but then we continue on farm roads, lightly uphill, always well indicated.
Just take care when you enter the forest – the forest road we are on turns right. Yet, we keep left on the middle path where we soon spot the yellow signposts again. On this part of the route, we espy the towers of Wartenstein fortress one more time, in the background Rax and Schneeberg.
Erikafelsen as an "extra benefit"
Eventually, we arrive at a parting of the ways. Here, we have several opportunities: either one continues on the Wartenstein route and reaches Raach within 20 minutes; or one takes a detour (worthwhile!) to the Erikafelsen (Erika rock). From there, one can enjoy a beautiful view of Wartenstein fortress as well. For the detour, one has to schedule half an hour more and finds oneself now on R5 Raachberg circular route. Adventurous persons might want to use the steep path behind the little bench, leading down from Erikafelsen to an overgrown forest path, which they follow on right hand side, until they are standing in front of the plate "Erikafelsen" again. Here, one can decide another time. If I follow the Raach circular route I have to schedule another 2,5 hours. Alternatively, I can walk back the same path up to the branch-off to Wartenstein route and finish via this tour.
Altogether is a great tour with panoramic views; at the end one even sees Kranichberg fortress. One can stop for a bite to eat at Gasthaus Diewald where one can try the innkeeper's home-brewed beer outside on the recently established terrace.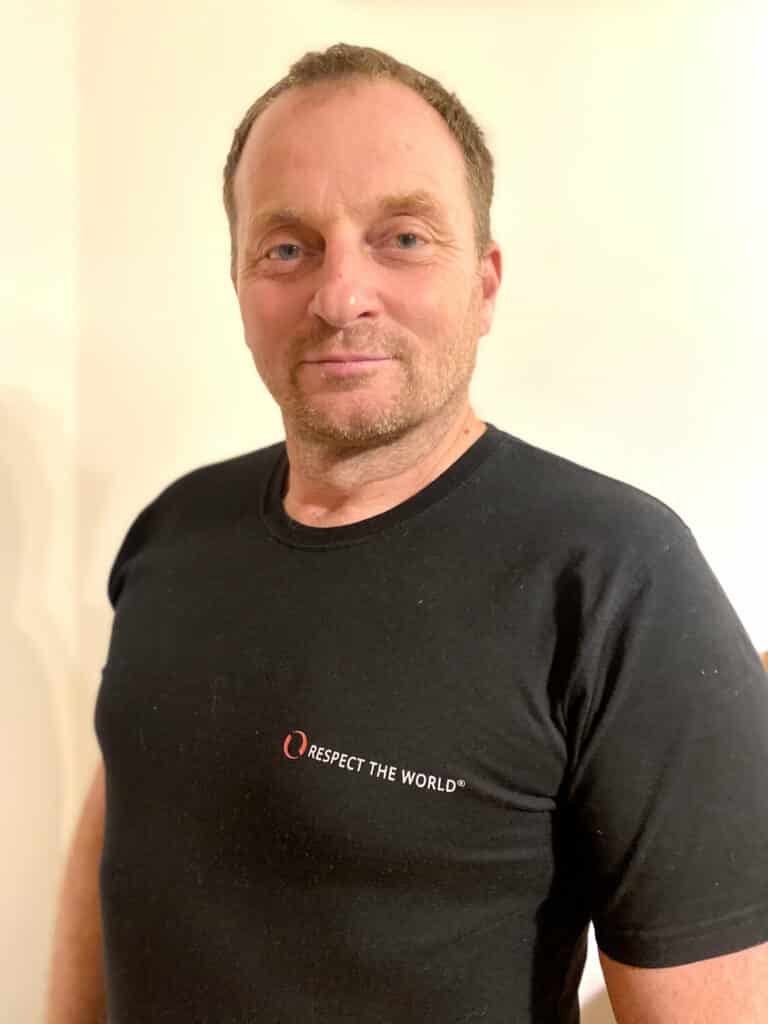 Tip from the Mountain Security Service
Dear leisure time sportsmen and sportswomen,
Whenever I am on tour, I notice that many people looking for recreation are really well equipped. Working for the mountain rescue service, I am very happy about that. Today, I would like to give you an understanding of an essential part of a proper hiking equipment: the hiking boot. If you also walk off the prepared tracks, a hiking boot that covers the ankles is highly recommendable. It offers much more stability and security – and keeps the feet dry much longer. Please note: this boot must fit you perfectly. Therefore, rely on good consulting, try on the boots and have some patience. Important tip: function is more important than form! Stay healthy.
Erwin Jung
Photo: Mountain Security Service