Pho­to: Egerer
Zur deutschsprachi­gen Ver­sion dieses Artikels
In this issue, we are pre­sent­ing an excur­sion tip that offers panoram­ic views into the Buck­lige Welt and Wech­sel region for all read­ers who love hik­ing. Our des­ti­na­tion is Krum­bach — we park at the cozy Schloss­wirtshaus, where we can also stop for a bite to eat after the two and a half hours hike.
This hike is suit­able for fam­i­lies with kids (age 6 years or old­er) as well as for walk­ers who just want to spend a snug after­noon amidst mar­velous nature. The paths are sim­ple and the dif­fer­ence in alti­tude is small. Besides, a lot of cozy spots and flour­ish­ing mead­ows are await­ing us in late summer.
Cir­cu­lar route through for­est and field
As men­tioned above, we start oppo­site of the Schloss­wirtshaus direct­ly at the road lead­ing up to the cas­tle, at left hand side. Vis-à-vis, yel­low pan­els indi­cate the way to the right – direc­tion stone cir­cle. First, we walk on for­est paths through the woods – some­times uphill, some­times down­hill. We walk across var­i­ous for­est for­ma­tions – from conif­er­ous wood­land to beech groves.
"The lit­tle cottage"
Even­tu­al­ly, we arrive at a lit­tle hill. From there, we enjoy first mag­nif­i­cent views to a clover field as well as to Buck­lige Welt. We approach the lit­tle cot­tage – anoth­er pan­el told us about it at the begin­ning of our tour. Fam­i­ly Simon's (Feicht­en) senior farmer has cre­at­ed her lit­tle hide­away in an old snug­gery. She offers fiber crafts of all kinds and pro­vides hik­ers with apple juice, must and water. One can also taste home­made liquors and fruit spir­its. Restored with so much love, the house is worth a vis­it by itself. The per­fect rest­ing place on this route.
Next stage is waiting
We are mov­ing on uphill direc­tion for­est, pass­ing the cot­tage at the right side, until we arrive at a field path. Here we find an old, weath­er-beat­en cot and reach a part­ing of the ways where a yel­low pan­el shows us the way to the stone cir­cle. Anoth­er view­point, this time direc­tion Mönichkirchen. For, we are now walk­ing on long-dis­tance trail num­ber 02, lead­ing to Mönichkirchen, for a while.
Final­ly, we reach a farm­stead, the "Wald­bauer". Atten­tion! Walk on above along the fence, even if you have to cross some bar­ri­ers, as the stone cir­cle is locat­ed straight ahead inside the for­est. Unfor­tu­nate­ly, the mark­ings are not very well vis­i­ble here anymore.
Nat­ur­al monument
A man­made stone cir­cle is invit­ing us to take a rest under shady trees. We then fol­low the path until we end up at an asphalt road. After about 200 meters, we turn sharp left and move on down­hill, sign­posts sup­port us in find­ing ori­en­ta­tion. Then, unfor­tu­nate­ly, one has to fol­low the asphalt road, pass­ing the old cot­tage on the oth­er side, but final­ly, there is anoth­er high­light, at least in summer.
After a left turn, a mark­ing pan­el in red-white-red points down a for­est track on the right. This track is only acces­si­ble in sum­mer as nobody clears it in win­ter – and it can get rather slip­pery then. Kids will par­tic­u­lar­ly love this sec­tion. It is well marked and seems enchant­ed — dense­ly over­grown on the left as well as on the right. Besides, one cross­es a rift that is get­ting deep­er and deep­er. Mov­ing along this track, you direct­ly arrive at the start­ing point Schloss­wirtshaus, where you can savor some refresh­ments – served by friend­ly staff on the home­like terrace.
Dolores Marie Schärf
Info
Dolores Marie Schärf unter­richtet Englisch, Franzö­sisch, Spanisch sowie Ital­ienisch und ist als
Dol­metscherin bzw. Über­set­zerin tätig.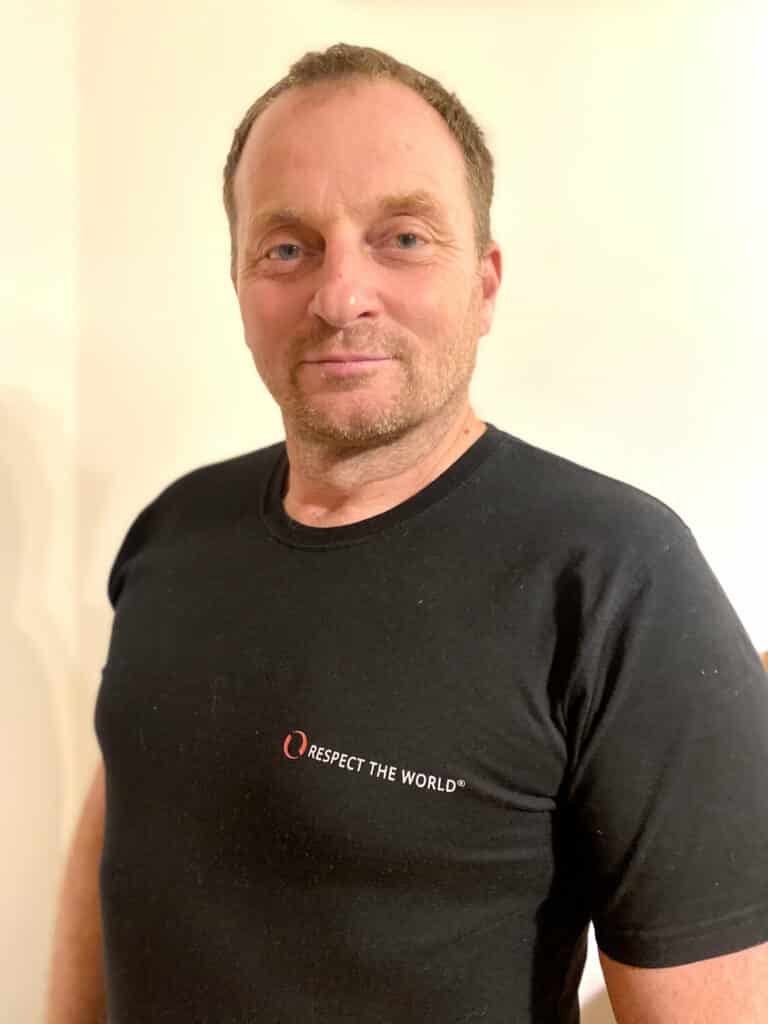 Tip from the Moun­tain Secu­ri­ty Service
Liebe Freizeit­sport­lerin­nen und Freizeit­sportler.
Ich will Sie heute über die pos­i­tiv­en Auswirkun­gen von regelmäßiger Bewe­gung informieren: Wan­dern ist eine der gesün­desten Bewe­gungs­for­men, die wir ken­nen. Es hat viele pos­i­tive Effek­te auf unseren gesamten Bewe­gungsap­pa­rat, das Herz-Kreis­lauf-Sys­tem, den Stof­fwech­sel und das Immun­sys­tem. Ob Sie n
Dear leisure time sports­men and sports­women!
Today I would like to inform you about the pos­i­tive impacts of reg­u­lar exer­cise. Hik­ing is one of the most whole­some move­ment pat­terns we know. It has many pos­i­tive effects on the mus­cu­loskele­tal sys­tem, the car­dio­vas­cu­lar sys­tem, the metab­o­lism and the immune sys­tem. No mat­ter if you should be a begin­ner or a pro­fes­sion­al alpin­ist, I would rec­om­mend the use of walk­ing sticks. When walk­ing uphill, the sticks serve as an addi­tion­al sup­port and as sta­bi­liza­tion, when walk­ing down­hill, the use of these sticks relieves the pres­sure affect­ing the mus­cles and joints.
Get back home in healthy con­di­tion and safe­ly. I am
look­ing for­ward to a nice encounter in our region.
Erwin Jung
Pho­tos: Egerer, Graph­ic: Scherz-Kogel­bauer GmbH