Pho­to: Egerer
Zur deutsch­spra­chi­gen Ver­si­on die­ses Artikels
In this issue, we are pre­sen­ting an excur­si­on tip that offers pan­o­r­amic views into the Buck­li­ge Welt and Wech­sel regi­on for all rea­ders who love hiking. Our desti­na­ti­on is Krum­bach — we park at the cozy Schloss­wirts­haus, whe­re we can also stop for a bite to eat after the two and a half hours hike.
This hike is sui­ta­ble for fami­lies with kids (age 6 years or older) as well as for wal­kers who just want to spend a snug after­noon amidst mar­ve­lous natu­re. The paths are simp­le and the dif­fe­rence in alti­tu­de is small. Bes­i­des, a lot of cozy spots and flou­ris­hing mea­dows are awai­ting us in late summer.
Cir­cu­lar rou­te through forest and field
As men­tio­ned abo­ve, we start oppo­si­te of the Schloss­wirts­haus direct­ly at the road lea­ding up to the cast­le, at left hand side. Vis-à-vis, yel­low panels indi­ca­te the way to the right – direc­tion stone cir­cle. First, we walk on forest paths through the woods – some­ti­mes uphill, some­ti­mes downhill. We walk across various forest for­ma­ti­ons – from coni­fe­rous wood­land to beech groves.
"The litt­le cottage"
Even­tual­ly, we arri­ve at a litt­le hill. From the­re, we enjoy first magni­fi­cent views to a clover field as well as to Buck­li­ge Welt. We approach the litt­le cot­ta­ge – ano­ther panel told us about it at the begin­ning of our tour. Fami­ly Simon's (Feich­ten) seni­or far­mer has crea­ted her litt­le hidea­way in an old snug­gery. She offers fiber crafts of all kinds and pro­vi­des hikers with apple juice, must and water. One can also tas­te home­ma­de liqu­ors and fruit spi­rits. Res­to­red with so much love, the house is worth a visit by its­elf. The per­fect res­t­ing place on this route.
Next stage is waiting
We are moving on uphill direc­tion forest, pas­sing the cot­ta­ge at the right side, until we arri­ve at a field path. Here we find an old, wea­ther-bea­ten cot and reach a par­ting of the ways whe­re a yel­low panel shows us the way to the stone cir­cle. Ano­ther view­point, this time direc­tion Mönich­kir­chen. For, we are now wal­king on long-distance trail num­ber 02, lea­ding to Mönich­kir­chen, for a while.
Final­ly, we reach a farm­stead, the "Wald­bau­er". Atten­ti­on! Walk on abo­ve along the fence, even if you have to cross some bar­riers, as the stone cir­cle is loca­ted straight ahead insi­de the forest. Unfort­u­na­te­ly, the mar­kings are not very well visi­ble here anymore.
Natu­ral monument
A man­ma­de stone cir­cle is invi­ting us to take a rest under shady trees. We then fol­low the path until we end up at an asphalt road. After about 200 meters, we turn sharp left and move on downhill, sign­posts sup­port us in fin­ding ori­en­ta­ti­on. Then, unfort­u­na­te­ly, one has to fol­low the asphalt road, pas­sing the old cot­ta­ge on the other side, but final­ly, the­re is ano­ther high­light, at least in summer.
After a left turn, a mar­king panel in red-white-red points down a forest track on the right. This track is only acces­si­ble in sum­mer as nobo­dy cle­ars it in win­ter – and it can get rather slip­pery then. Kids will par­ti­cu­lar­ly love this sec­tion. It is well mark­ed and seems enchan­ted — den­se­ly over­grown on the left as well as on the right. Bes­i­des, one cros­ses a rift that is get­ting deeper and deeper. Moving along this track, you direct­ly arri­ve at the start­ing point Schloss­wirts­haus, whe­re you can savor some refresh­ments – ser­ved by fri­end­ly staff on the home­li­ke terrace.
Dolo­res Marie Schärf
Info
Dolo­res Marie Schärf unter­rich­tet Eng­lisch, Fran­zö­sisch, Spa­nisch sowie Ita­lie­nisch und ist als
Dol­met­sche­rin bzw. Über­set­ze­rin tätig.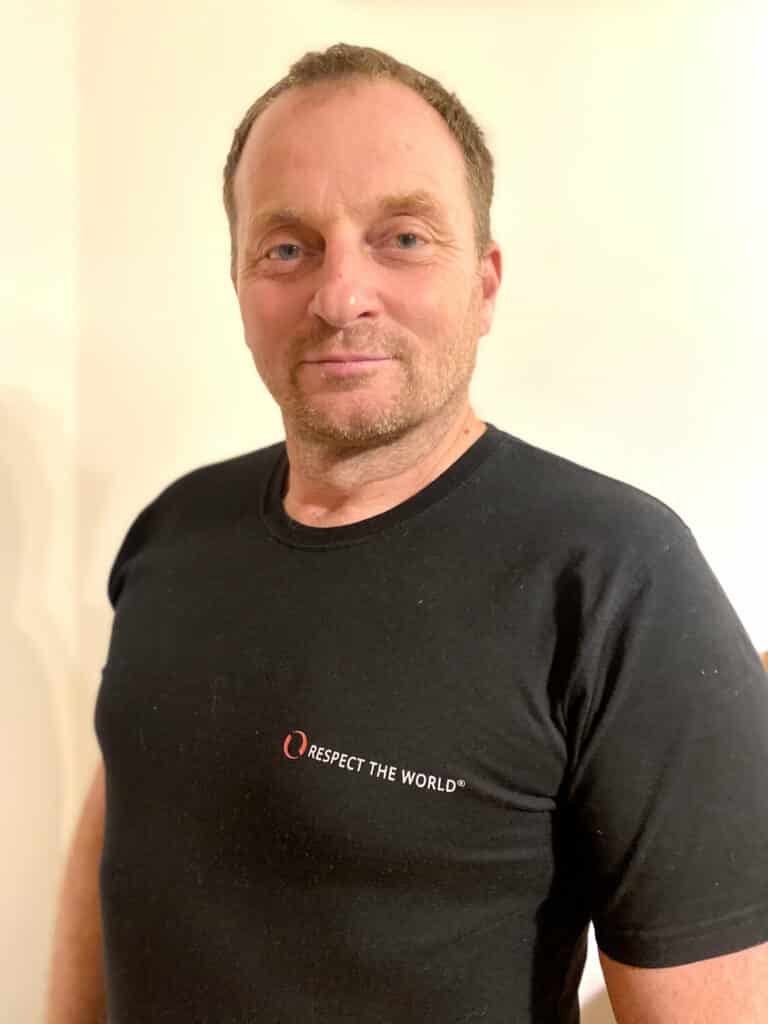 Tip from the Moun­tain Secu­ri­ty Service
Lie­be Frei­zeit­sport­le­rin­nen und Frei­zeit­sport­ler.
Ich will Sie heu­te über die posi­ti­ven Aus­wir­kun­gen von regel­mä­ßi­ger Bewe­gung infor­mie­ren: Wan­dern ist eine der gesün­des­ten Bewe­gungs­for­men, die wir ken­nen. Es hat vie­le posi­ti­ve Effek­te auf unse­ren gesam­ten Bewe­gungs­ap­pa­rat, das Herz-Kreis­lauf-Sys­tem, den Stoff­wech­sel und das Immun­sys­tem. Ob Sie n
Dear lei­su­re time sports­men and sports­wo­men!
Today I would like to inform you about the posi­ti­ve impacts of regu­lar exer­cise. Hiking is one of the most who­le­so­me move­ment pat­terns we know. It has many posi­ti­ve effects on the mus­cu­los­ke­le­tal sys­tem, the car­dio­vas­cu­lar sys­tem, the meta­bo­lism and the immu­ne sys­tem. No mat­ter if you should be a beg­in­ner or a pro­fes­sio­nal alpi­nist, I would recom­mend the use of wal­king sticks. When wal­king uphill, the sticks ser­ve as an addi­tio­nal sup­port and as sta­bi­liza­ti­on, when wal­king downhill, the use of the­se sticks reli­e­ves the pres­su­re affec­ting the mus­cles and joints.
Get back home in healt­hy con­di­ti­on and safe­ly. I am
loo­king for­ward to a nice encoun­ter in our region.
Erwin Jung
Pho­tos: Ege­rer, Gra­phic: Scherz-Kogel­bau­er GmbH