Pho­to: Egerer
Zur deutsch­spra­chi­gen Ver­si­on die­ses Artikels
After having pre­sen­ted excur­si­on tips for fami­lies in recent issues, this hike – from Edlitz via Kal­ten­berg to Lich­ten­egg and then back to Edlitz – is a nice­ly exten­ded loop tour for ambi­tio­ned wal­kers. 13,9 kilo­me­ters of length, about 600 meters dif­fe­rence in alti­tu­de and an esti­ma­ted wal­king time of four hours must be con­side­red. Magni­fi­cent views and anfrac­tuous paths are the reward for our efforts.
Start­ing in Edlitz at the muni­ci­pal office — signage is available — we direct­ly fol­low the nar­row asphalt road which leads us stee­p­ly uphill to the sett­le­ment. Behind the last house, we tra­ver­se a gate; the path leads us across steep mea­dows to an asphalt road, which we fol­low for a while – until we turn left to "Der­ma­hof". A short distance ahead of Der­ma­hof, the mar­king bran­ches off to the right, up into the forest, whe­re the cor­re­spon­ding "Der­ma Cha­pel" is loca­ted. We move on, pas­sing fruit trees, until we reach a mea­dow and then arri­ve at an asphalt road again. From here, we are alre­a­dy able to see Kal­ten­berg and Maria Schnee church. Final­ly, we turn right, direc­tion Kal­ten­berg. In this pro­vin­cial town, we have the oppor­tu­ni­ty to stop for a bite to eat at the local inn. Sple­ndid views to Hoch­wech­sel, Schnee­alm, Rax, Schnee­berg and Hohe Wand are awai­ting us by turns in this section.
Pil­grimage church
Even­tual­ly, we turn to Maria Schnee church and glan­ce at the inte­ri­or. After­wards, we hike on straight ahead for a short while, until the sign­posts direct us to the left. Now, we are tram­ping downhill across mea­dows and through the forest direc­tion Wald­spiel­platz (forest play­ground). Having arri­ved here, this spot lends its­elf to take a litt­le rest – as, after the felling of some trees, the sun shi­nes through now. We move on direc­tion Lich­ten­egg whe­re ano­ther short leg of asphalt road is awai­ting us. At the village's limits, the yel­low pla­tes lead us right­ward, down to a coun­try lane. One more time, we enjoy exqui­si­te natu­re and idyl­lic places, like, for exam­p­le, a cozy litt­le bench at the edge of the forest. Final­ly, we arri­ve at a ditch with a creek. We tra­ver­se it on a board­walk; from here on, we always pay atten­ti­on to the red mar­king. Now, we have to move uphill again along a nar­row path which even­tual­ly cros­ses a wider forest road. Take care here and do not fol­low the yel­low pla­te "Rund­tour", but con­se­quent­ly look out for the red mar­king, even if it is not always imme­dia­te­ly visible.
Final­ly, we reach "Lin­den­hof", a farm­house. Wal­king along Lindenhof's fence, we arri­ve at the access road and fol­low it up to Präg­art. Then we immer­se our­sel­ves again in pris­ti­ne natu­re, from here, we only tramp downhill any­mo­re. We have to pay atten­ti­on to ano­ther par­ting of the ways, as the­re is also a read mar­king lea­ding right­ward – howe­ver, that one is lea­ding uphill. We choo­se the forest path left­ward. Ano­ther nice res­t­ing place is awai­ting us at a sharp left bend. Again, we tra­ver­se a small creek, a table and a small bench are invi­ting us to take a rest – direct­ly behind, the­re is a litt­le "water­fall".
It is time for the final spurt – always downhill – soon we clap eyes on the road, even­tual­ly, the first hou­ses are shi­ning through the bran­ches and we soon arri­ve in Edlitz again.
A tru­ly recom­men­da­ble, well-mark­ed hike offe­ring an oppor­tu­ni­ty to stop for refresh­ments and ama­zing views. As the many natu­ral paths through forest and farm­land are so diver­ting, one does not real­ly per­cei­ve the ascen­ding slo­pes as strenuous.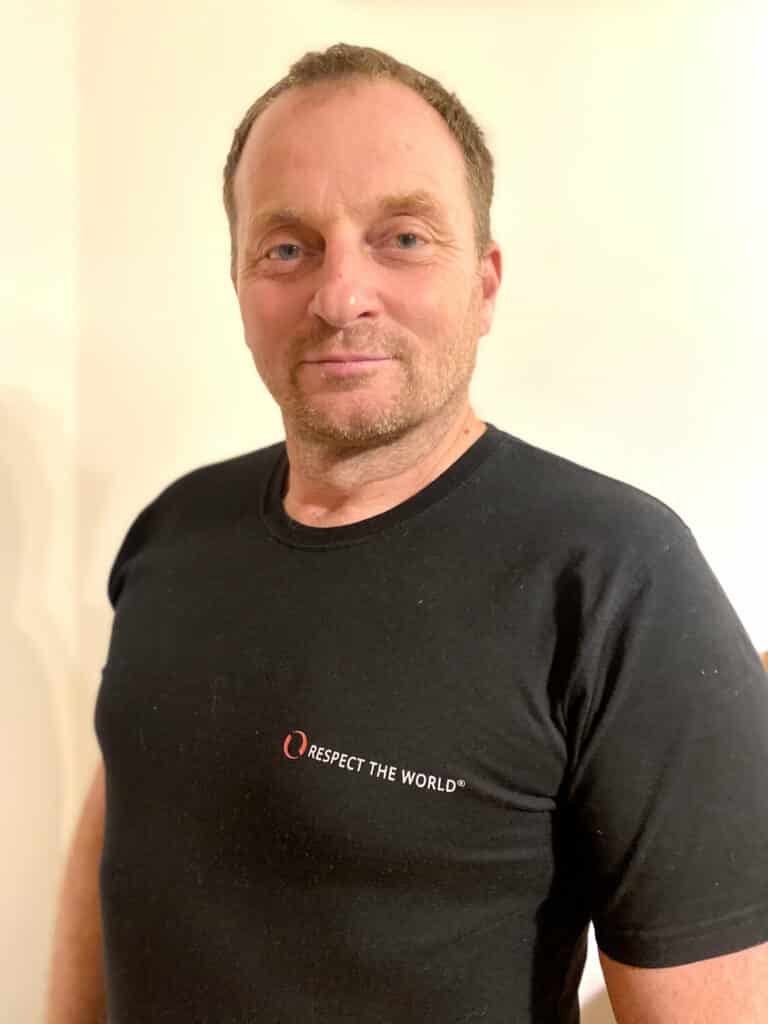 Tip from the Moun­tain Secu­ri­ty Service
Dear lei­su­re time sports­men and sportswomen,
Today's excur­si­on tip is a long hike through the Buck­li­ge Welt. Par­ti­cu­lar­ly now, at the begin­ning of the hiking sea­son, endu­rance and phy­si­cal fit­ness of some per­sons is not back at full poten­ti­al yet. Deve­lo­ping your phy­si­cal fit­ness gra­du­al­ly is essen­ti­al. It is more than ok to start with a few shorter tours, which only include mode­ra­te rises. That way, you acti­va­te your car­dio­vas­cu­lar sys­tem and your mus­cu­los­ke­le­tal sys­tem again. Phy­si­cal over­bur­de­ning and a so-so fit­ness level often are the cau­se for inju­ries. Just take it easy. The­re will still be ple­nty of time to enjoy our regi­on. Get home safe­ly and in healt­hy con­di­ti­on. I am loo­king for­ward to a nice encoun­ter in our beau­tiful region.
Erwin Jung