Zur deutsch­spra­chi­gen Ver­si­on die­ses Artikels
Today we are pre­sen­ting a lon­ger loop tour that is part of the Rosa­lia Loop Trail. Most of it leads through light mixed forest; our high­light is the pan­o­r­amic view on top at Rosa­lia Chapel.
The Rosa­lia Loop Trail is 80 kilo­me­ters long and con­nects the com­mu­ni­ties Lan­zen­kir­chen, Bad Erlach, Pit­ten und Wal­pers­bach, sub­mon­ta­ne to Rosa­lia Moun­ta­ins, with Wie­ner Neu­stadt. Altog­e­ther, 21 his­to­ri­cal sta­ti­ons await inte­res­ted hikers; addi­tio­nal­ly, one is able to reach every com­mu­ni­ty by public trans­port and enter the trail the­re – that way, one can cover indi­vi­du­al stages.
Forest and Meadow
We have cho­sen the sec­tion from Lanzenkirchen/​Ofenbach up to Rosa­lia Cha­pel and back – a loop tour of about 16 kilo­me­ters length and about 400 meters dif­fe­rence in alti­tu­de. We start at Kahof Inn, Ofen­bach, were one can also stop for a bite to eat. You should bring along ple­nty of bever­a­ges and snacks, as the­re will be no fur­ther oppor­tu­ni­ty to do so during our hike of about four and a half hours. First, we fol­low the local street that turns into a pas­sa­ble sand road. Soon, we dis­co­ver a yel­low sign­post direc­ting us to the left via Gais­rü­cken direc­tion Rosa­lia. Here, we have to get over the stee­pest rise – for­t­u­na­te­ly, it does not take very long. The track is well sign­pos­ted; we always hike through light mixed forest ("lar­ge emperor's wood") on forest roads or smal­ler forest paths. As the­re are many fee­ding places for wild­life around, one should keep quiet and must not throw away any gar­ba­ge – actual­ly a mat­ter of cour­se; unfort­u­na­te­ly the oppo­si­te is often true.
Cove­ring the rise takes about two and a half hours, a medi­um con­di­ti­on pro­vi­ded. Having rea­ched the hig­hest point, we enjoy a magni­fi­cent view towards Bur­gen­land; Forch­ten­stein Fort­ress is also at our feet. Below the chapel's cano­py, one can admi­re old fres­coes. Ben­ches, tables and loun­gers are invi­ting hikers to take a rest.
Des­cent with perspective
We are now hiking back the first part, up to the sen­der, on the same path. Seve­ral sign­posts pro­vi­de gui­dance; we are wal­king direc­tion Lan­zen­kir­chen or Bad Erlach – Asia Ther­mal Bath. The way back is lea­ding us out of the wood and over Heu­berg, now we are able to enjoy the sum­mits of Rax, Schnee­berg and Hohe Wand. Nice forest paths are gui­ding us downhill; the "Vien­nese Alps" are always in sight. Even­tual­ly, we arri­ve in the val­ley at Mel­ber­lei­ten. Here we do not fol­low the sign direc­ting towards Bad Erlach – Asia Ther­mal Bath; ins­tead, we hike back to our start­ing point along Ofen­bach­stras­se for at least ano­ther hour.
On the last third of the way, one can take a detour to Ofen­bach Church, which is loca­ted on a hill to the right and hou­ses a ceme­tery. You find one stop of Lan­zen­kir­chen myth path here – "The Wri­ting on the Church Wall" with the legend of "Red Lenz".
All in all it is a nice and a bit chal­len­ging hike, sui­ta­ble for all seasons.
Info
Dolo­res Marie Schärf unter­rich­tet Eng­lisch, Fran­zö­sisch, Spa­nisch sowie Ita­lie­nisch und ist als Dol­met­sche­rin bzw. Über­set­ze­rin tätig.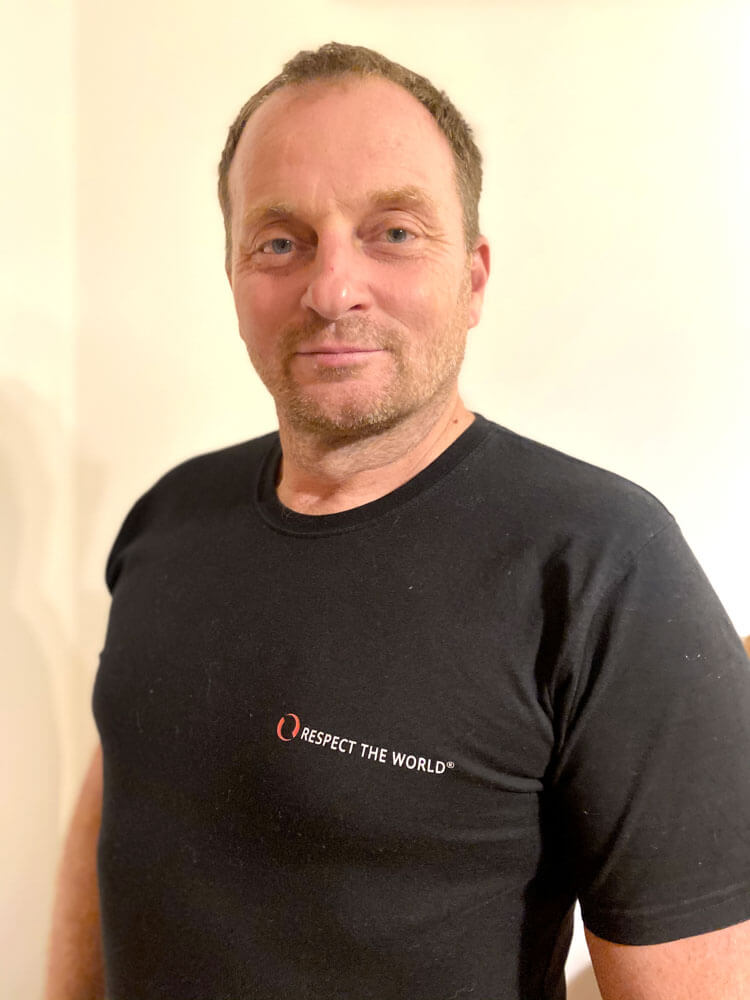 Tip from the Moun­tain Secu­ri­ty Service
Dear lei­su­re time sports­men and sportswomen,
The cur­rent excur­si­on trip por­trays a sec­tion of the beau­tiful Rosa­lia Loop Trail. The ath­le­tic chall­enge is, for sure, mana­geable in the slight­ly hil­ly coun­try we find in this part of our nice home regi­on. Howe­ver, we should not just defi­ne the moun­ta­ins and hills as "sports equip­ment" that is only the­re for satis­fy­ing our need for move­ment. It is pos­si­ble to com­bi­ne phy­si­cal move­ment with cul­tu­re – espe­ci­al­ly in our regi­on. Take advan­ta­ge of the gre­at pos­si­bi­li­ties, con­certs, thea­tri­cal per­for­man­ces or muse­ums. Put on your hiking shoes when hea­ding to the next event in your neigh­bor vil­la­ge and lea­ve the car keys at home. Your health and the envi­ron­ment will thank you.
I am loo­king for­ward to many nice encoun­ters in our beau­tiful region.
Erwin Jung
Foto: Berg­ret­tung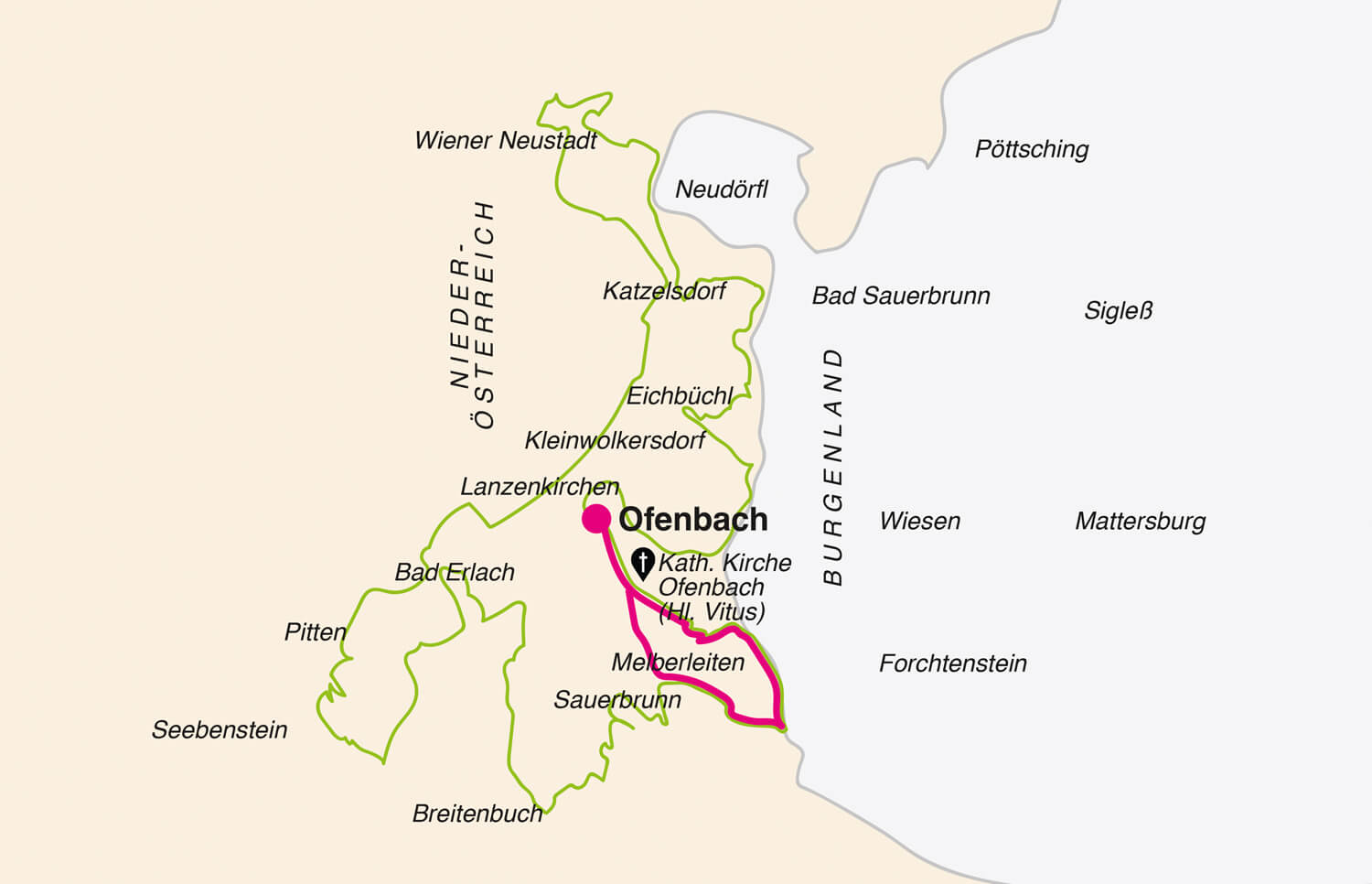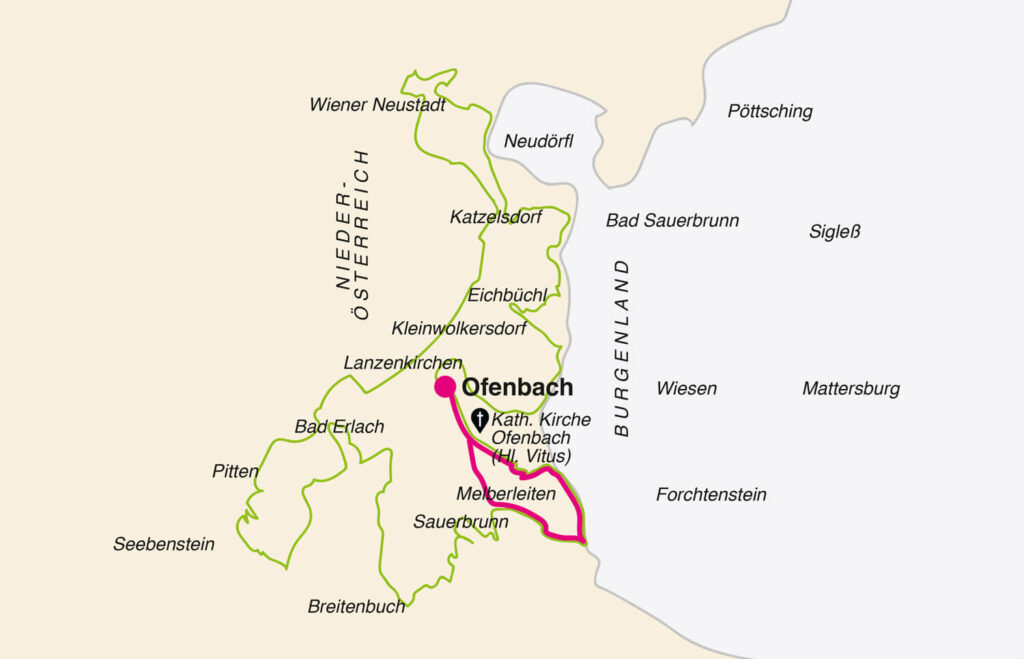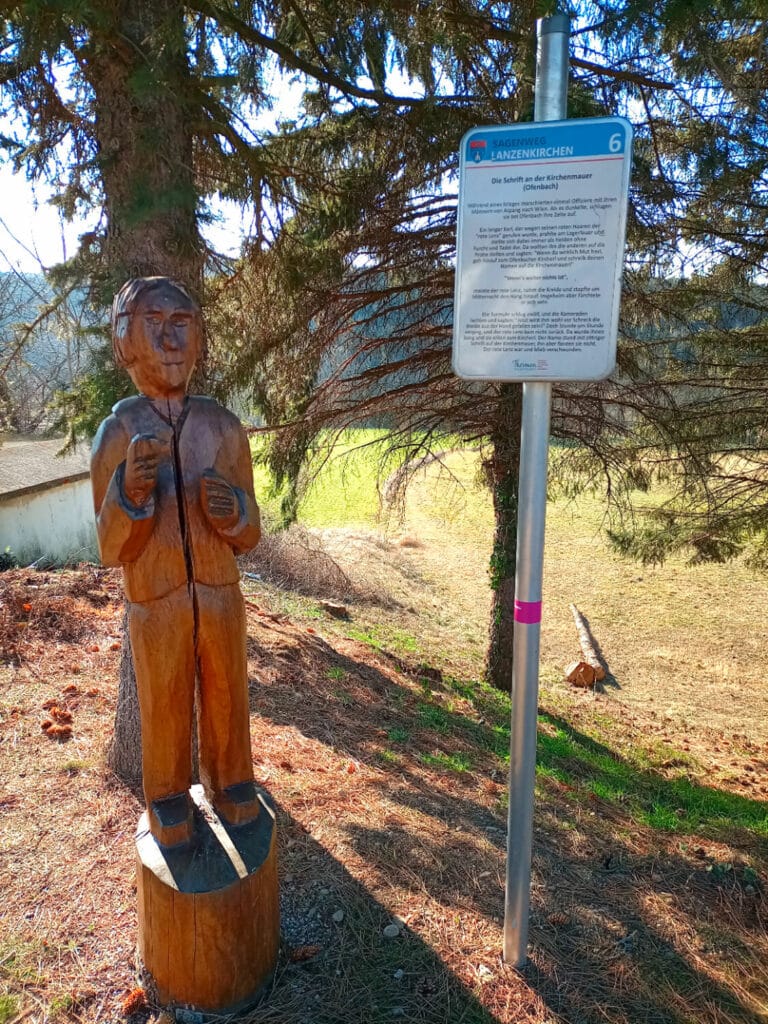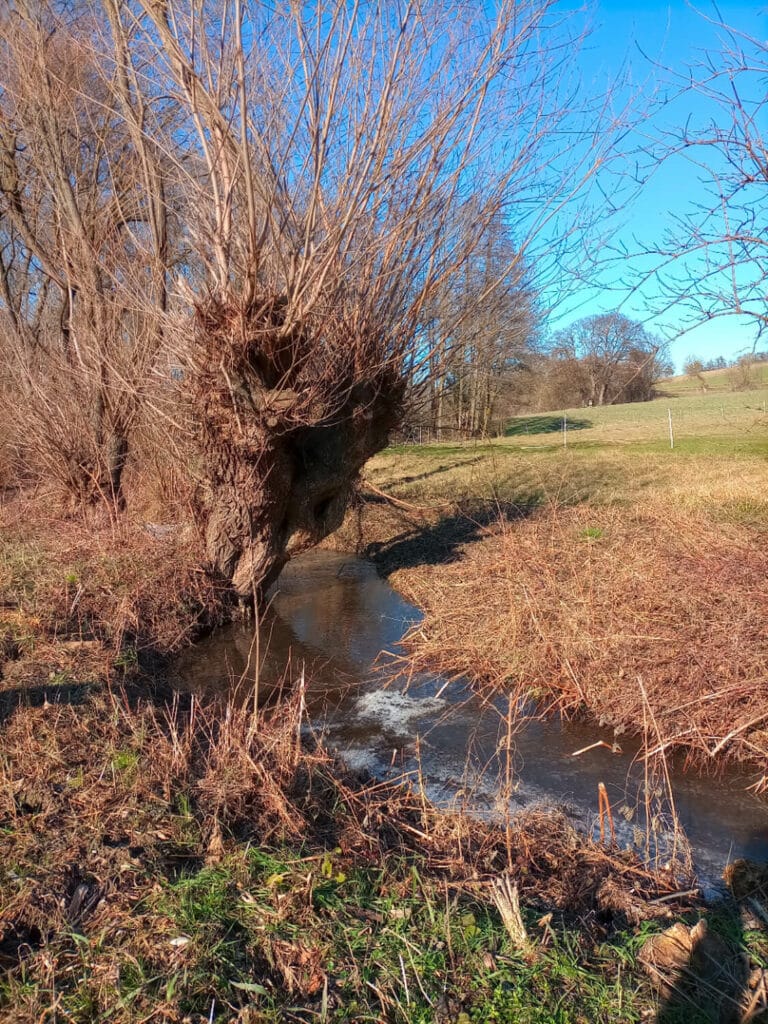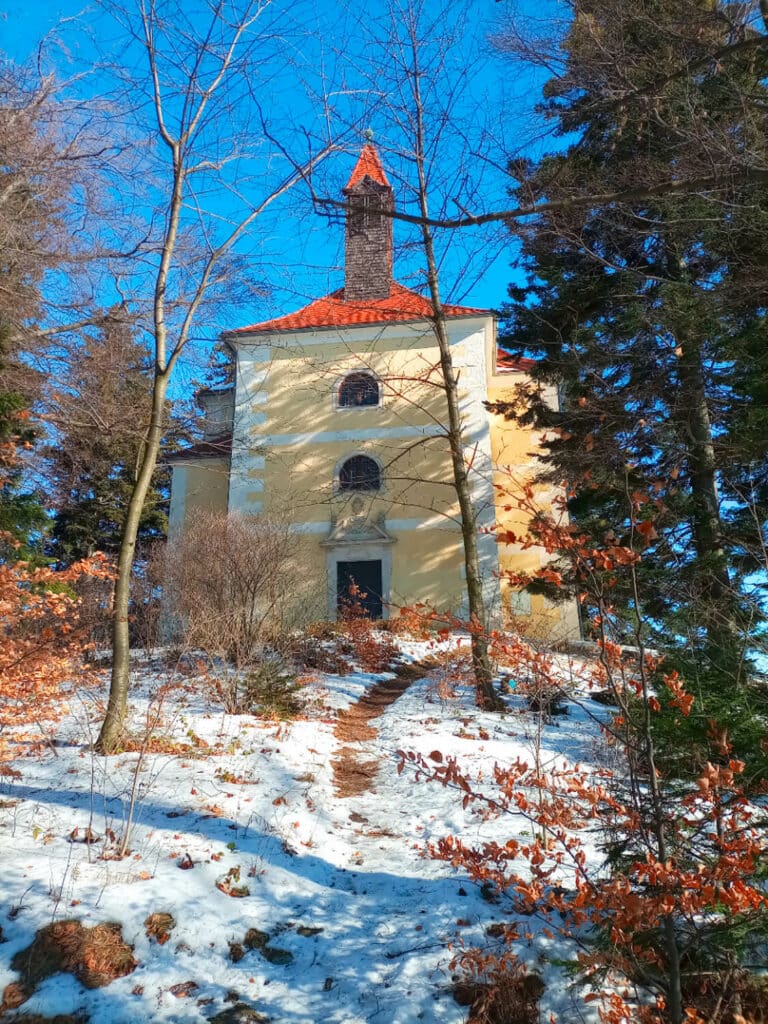 Fotos (9): Ege­rer; Gra­fik: Scherz-Kogel­bau­er GmbH