Zur deutsch­spra­chi­gen Ver­si­on des Artikels
Today, we are pre­sen­ting a com­for­ta­ble hike to a rock shrou­ded in legend for the who­le fami­ly. On the pages "Myth and Man", one can refer to the sca­ry sto­ry and fate of "Han­serl". Untrou­bled by mass tou­rism, you are able to immer­se yours­elf in won­derful natu­re and silence.
We start at the main squa­re in Hol­len­thon; fin­ding a par­king space is easy the­re. For a start, we walk along the local road in east­ward direc­tion and pass the muni­ci­pa­li­ty office. We spot the church at the left. Even­tual­ly, the road ends in Berg­wald­stras­se. We con­ti­nue up to ano­ther branch-off; here, we walk straight ahead to Mohngasse.
Tra­ver­sing a small sett­le­ment and then mar­ching along the forest edge, we alre­a­dy enjoy pan­o­r­amic views onto the Buck­li­ge Welt hills. Soon, we arri­ve at Horn­dorf, pass a small aggre­ga­ti­on of hou­ses and turn left to Horn­dorf­stras­se. As this nar­row road is a resi­den­ti­al street, the­re is prac­ti­cal­ly no traf­fic, so we con­ti­nue. In fact, we hike in pure silence, only the birds are tweeting, the sun is shi­ning and a few small ben­ches are invi­ting us to take a rest. At some point, the asphalt road ends in a ditch and turns into a forest road. The atmo­sphe­re beco­mes even more idyl­lic, even a roe deer runs across the field. We hike along the forest edge; the­re is a mea­dow at left hand side. We now have to pay atten­ti­on so that we find "Han­serl­stein" and then the right path. Almost at the end of the ditch, in front of a slight right hand bend, the­re is a big pile of wood. A steep track turns to the right and tra­ver­ses a small creek here; we spot a pla­te grown into a tree: "Buck­li­ge Welt Rund­wan­der­weg C4".
This is whe­re we should return after our visit to Han­serl­stein. Yet, we now con­ti­nue mar­ching along the forest road for a while. Befo­re we get out of the woods, ano­ther forest path bran­ches off to the right in a switch­back; fol­lo­wing this one, we soon dis­co­ver a huge rock block with a yel­low pla­te that says "Han­serl­stein".
Scout intui­ti­on is the motto
As men­tio­ned abo­ve, we return to the pile of wood on the same path and then turn right into the forest track that is lea­ding stee­p­ly uphill now. When the track gets more flat again, a forest path turns to the right. We cho­se this one, fol­low the slo­pe and pass some old croo­ked trees (pho­to!). Even­tual­ly, the path splits; we hike uphill to the left and spot ano­ther C4-pla­te whe­re we turn left uphill again. Ano­ther short rise and we can alre­a­dy see the knoll. One more time we turn right and soon we find our­sel­ves on the mea­dow. Again, a pan­o­r­amic view into Buck­li­ge Welt opens up here. We con­ti­nue wal­king along the forest edge across fields and hills until we arri­ve at the asphalt road lea­ding to Sprat­zek. We pass a beau­tiful way­si­de cross and a small bench; from here, we enjoy the evening sun. We fol­low the nar­row untra­ve­led road up to our start­ing point at Haupt­latz Hollenthon.
Over­all, you have to cal­cu­la­te two hours wal­king time; we have to cover seven kilo­me­ters wal­king distance and 200 meters dif­fe­rence in alti­tu­de; the­r­e­fo­re, the hike is also sui­ta­ble for fami­lies with child­ren aged 6 years or older. The tour is acces­si­ble all year round; the mini­mum volu­me of traf­fic on the access roads com­pen­sa­tes for the asphalt sub­soil. It is a cozy hike; you will not meet many peo­p­le and Han­serl­stein is the high­light. It is advi­sa­ble to type the track in a hiking app for bet­ter orientation.
Info
Dolo­res Marie Schärf unter­rich­tet Eng­lisch, Fran­zö­sisch, Spa­nisch sowie Ita­lie­nisch und ist als Dol­met­sche­rin bzw. Über­set­ze­rin tätig.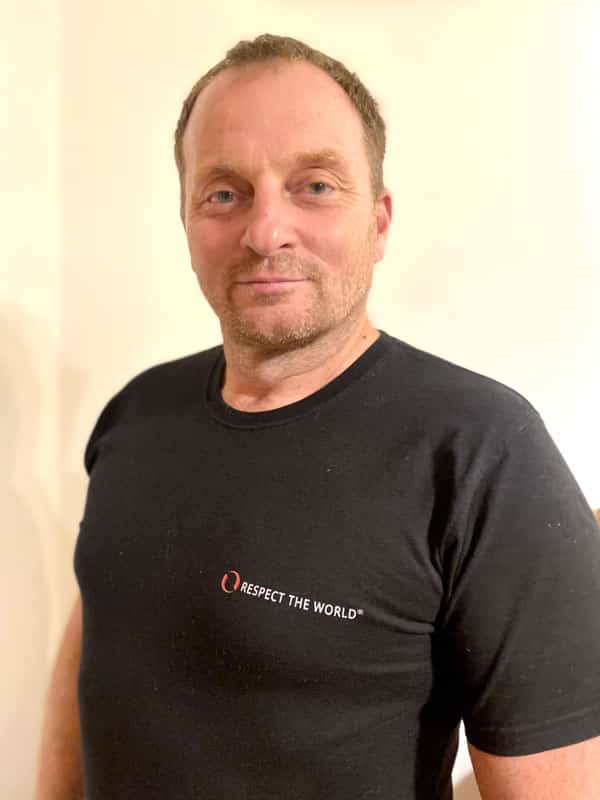 Tip from the Moun­tain Secu­ri­ty Service
Dear lei­su­re time sports­men and sportswomen,
our beau­tiful home regi­on is invi­ting many guests as well as "nati­ves" to enjoy the natu­re; hiking is par­ti­cu­lar­ly popu­lar. Many vol­un­teers, lan­dow­ners, alpi­ne asso­cia­ti­ons as well as com­mu­ni­ties take care of the con­ser­va­ti­on and exten­si­on of hiking trails. Trails are being con­trol­led and main­tai­ned every year. Unfort­u­na­te­ly, it is not always pos­si­ble to estab­lish a con­ti­nuous mar­king for each hiking trail, as the­se also lead through vil­la­ges whe­re atta­ching mar­kings is unsur­pri­sin­gly more com­pli­ca­ted. The­r­e­fo­re, set­ting up a rou­te sche­du­ling befo­re start­ing a hike is essen­ti­al. Use ana­log maps as well. Try to divi­de your rou­te into stages and wri­te down important waypoints.
Get home safe­ly and in healt­hy con­di­ti­on. I am loo­king for­ward to a nice encoun­ter in our beau­tiful region.
Erwin Jung
Pho­to: Bergrettung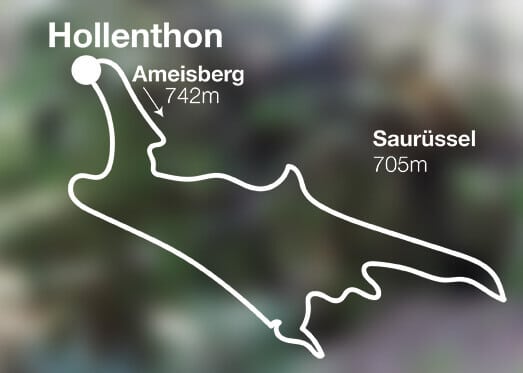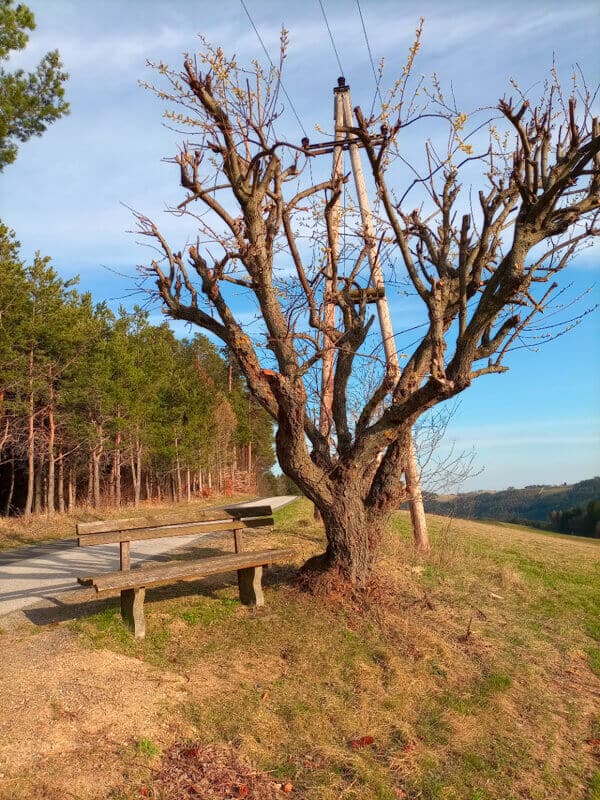 Pho­tos (5): Ege­rer, Gra­phic: Scherz-Kogel­bau­er GmbH