Zur deutschsprachigen Version des Artikels
Today, we are presenting a comfortable hike to a rock shrouded in legend for the whole family. On the pages "Myth and Man", one can refer to the scary story and fate of "Hanserl". Untroubled by mass tourism, you are able to immerse yourself in wonderful nature and silence.
We start at the main square in Hollenthon; finding a parking space is easy there. For a start, we walk along the local road in eastward direction and pass the municipality office. We spot the church at the left. Eventually, the road ends in Bergwaldstrasse. We continue up to another branch-off; here, we walk straight ahead to Mohngasse.
Traversing a small settlement and then marching along the forest edge, we already enjoy panoramic views onto the Bucklige Welt hills. Soon, we arrive at Horndorf, pass a small aggregation of houses and turn left to Horndorfstrasse. As this narrow road is a residential street, there is practically no traffic, so we continue. In fact, we hike in pure silence, only the birds are tweeting, the sun is shining and a few small benches are inviting us to take a rest. At some point, the asphalt road ends in a ditch and turns into a forest road. The atmosphere becomes even more idyllic, even a roe deer runs across the field. We hike along the forest edge; there is a meadow at left hand side. We now have to pay attention so that we find "Hanserlstein" and then the right path. Almost at the end of the ditch, in front of a slight right hand bend, there is a big pile of wood. A steep track turns to the right and traverses a small creek here; we spot a plate grown into a tree: "Bucklige Welt Rundwanderweg C4".
This is where we should return after our visit to Hanserlstein. Yet, we now continue marching along the forest road for a while. Before we get out of the woods, another forest path branches off to the right in a switchback; following this one, we soon discover a huge rock block with a yellow plate that says "Hanserlstein".
Scout intuition is the motto
As mentioned above, we return to the pile of wood on the same path and then turn right into the forest track that is leading steeply uphill now. When the track gets more flat again, a forest path turns to the right. We chose this one, follow the slope and pass some old crooked trees (photo!). Eventually, the path splits; we hike uphill to the left and spot another C4-plate where we turn left uphill again. Another short rise and we can already see the knoll. One more time we turn right and soon we find ourselves on the meadow. Again, a panoramic view into Bucklige Welt opens up here. We continue walking along the forest edge across fields and hills until we arrive at the asphalt road leading to Spratzek. We pass a beautiful wayside cross and a small bench; from here, we enjoy the evening sun. We follow the narrow untraveled road up to our starting point at Hauptlatz Hollenthon.
Overall, you have to calculate two hours walking time; we have to cover seven kilometers walking distance and 200 meters difference in altitude; therefore, the hike is also suitable for families with children aged 6 years or older. The tour is accessible all year round; the minimum volume of traffic on the access roads compensates for the asphalt subsoil. It is a cozy hike; you will not meet many people and Hanserlstein is the highlight. It is advisable to type the track in a hiking app for better orientation.
Info
Dolores Marie Schärf unterrichtet Englisch, Französisch, Spanisch sowie Italienisch und ist als Dolmetscherin bzw. Übersetzerin tätig.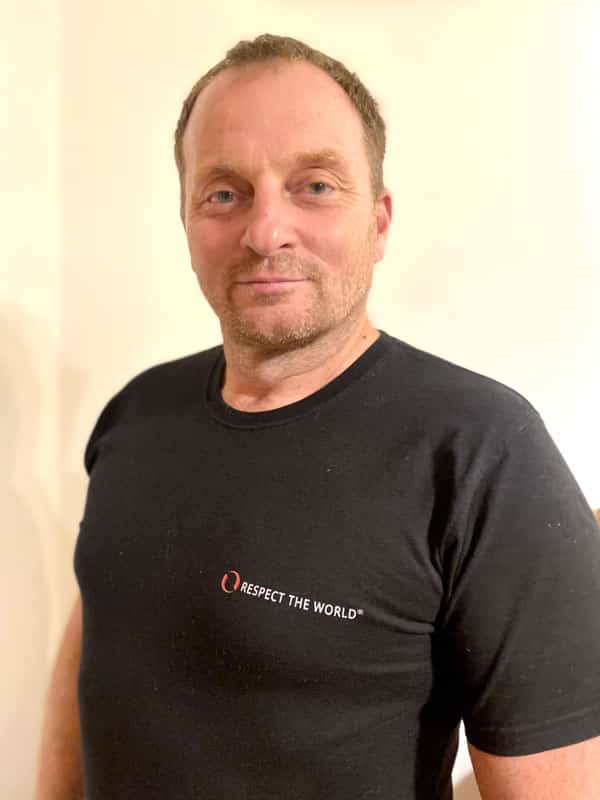 Tip from the Mountain Security Service
Dear leisure time sportsmen and sportswomen,
our beautiful home region is inviting many guests as well as "natives" to enjoy the nature; hiking is particularly popular. Many volunteers, landowners, alpine associations as well as communities take care of the conservation and extension of hiking trails. Trails are being controlled and maintained every year. Unfortunately, it is not always possible to establish a continuous marking for each hiking trail, as these also lead through villages where attaching markings is unsurprisingly more complicated. Therefore, setting up a route scheduling before starting a hike is essential. Use analog maps as well. Try to divide your route into stages and write down important waypoints.
Get home safely and in healthy condition. I am looking forward to a nice encounter in our beautiful region.
Erwin Jung
Photo: Bergrettung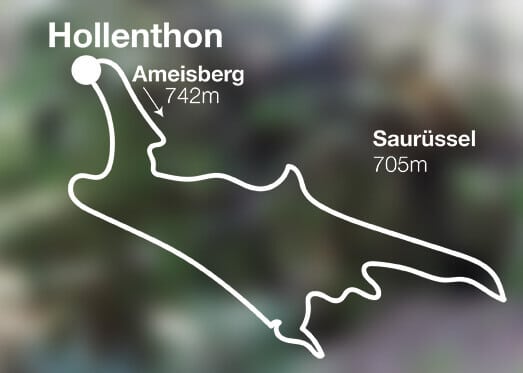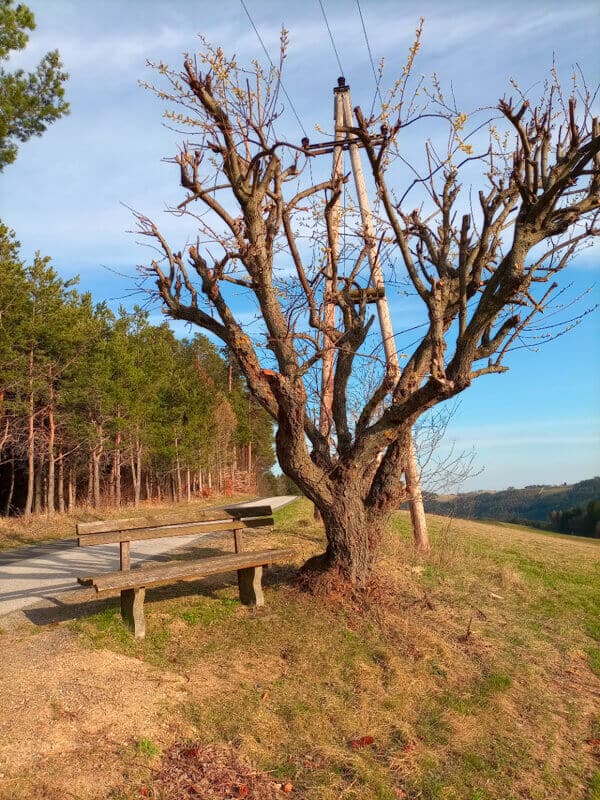 Photos (5): Egerer, Graphic: Scherz-Kogelbauer GmbH