Zur deutsch­spra­chi­gen Ver­si­on des Artikels
Today we are pre­sen­ting a plea­su­re hike around Kirch­berg – sui­ta­ble for the who­le fami­ly. Par­ti­cu­lar­ly now, in ear­ly sum­mer, the tour scores with lush gree­n­ery and cozy places as well as pan­o­r­amic views.
You can expand the tour at will, e.g. start­ing at Kirch­berg. Yet, we begin our hike at Molz­bach­hof. Here, one can also stop for a bite to eat. We pass Molz­bach­hof and cross the bridge direc­tion Sach­sen­brunn. The play­ground is par­ti­cu­lar­ly invi­ting fami­lies with child­ren right away – still, it is bet­ter sei­zing this oppor­tu­ni­ty only at the end of the tour – so that the kids stay motivated.
After having wal­ked about 30 meters, we turn right into a forest track; the pla­tes direct us to "Sach­sen­brun­ner Tei­che". Here we find litt­le ben­ches and shady trees, even in mid­sum­mer. The path con­ti­nues direc­tion Sach­sen­brunn, a pri­va­te secon­da­ry school with public sta­tus. Oppo­si­te, a yel­low pla­te points towards Untern­berg, but also one of the num­e­rous hiking paths to Maria­zell bypas­ses here. We now have to get over this hike's only rise, but even child­ren who are at least four years old can mana­ge this. Bes­i­des, the small intri­ca­te hill-clim­bings will go down a storm with the kids.
Pan­o­r­amic views
Even­tual­ly, we hike out of the light forest onto the mea­dow and arri­ve at a resi­den­ti­al street. We turn left and fol­low the sign­posts "Has­lei­ten­wan­der­weg". After having wal­ked 50 meters on asphalt, we turn left onto a gra­vel path whe­re the pla­te is loca­ted. On our tour, we now pass sheep that are gra­zing quiet­ly and loo­king at us curious­ly. We fol­low the trac­tor path and soon reach our hike's hig­hest spot. From here, we enjoy a gre­at view of Kirch­berg and its two churches. If we con­ti­nue hiking and the wea­ther is nice, we can even see Hoch­egg and Lichtenegg's wind wheel.
From now on, we walk downhill.
We hike along the knoll until we enter the forest. Here, we first fol­low the forest path, but after 200 meters, ano­ther over­grown forest path, stee­per though, bran­ches off to the left. We choo­se this one and short­ly arri­ve at the asphalt road, which also only is an access road. We fol­low it and get to Sell­hof, whe­re a litt­le bench and a way­si­de cross are awai­ting us. Final­ly, we march a bit more on asphalt, pass the only house and then turn left in the direc­tion of a farm. Here, we also find pla­tes indi­ca­ting us the right way direc­tion Molz­bach­hof. We walk past behind the farm and then along the trac­tor path, pas­sing mea­dows and fields befo­re ente­ring the forest again. Even­tual­ly, we arri­ve at Sach­sen­brunn again. From here, we can return to our start­ing point eit­her via the ponds or on the sidewalk.
When wal­king with kids, you should cal­cu­la­te one and a half hours pure wal­king time. The 180 meters dif­fe­rence in alti­tu­de are also mana­geable. The tour is the­r­e­fo­re sui­ta­ble for all seasons.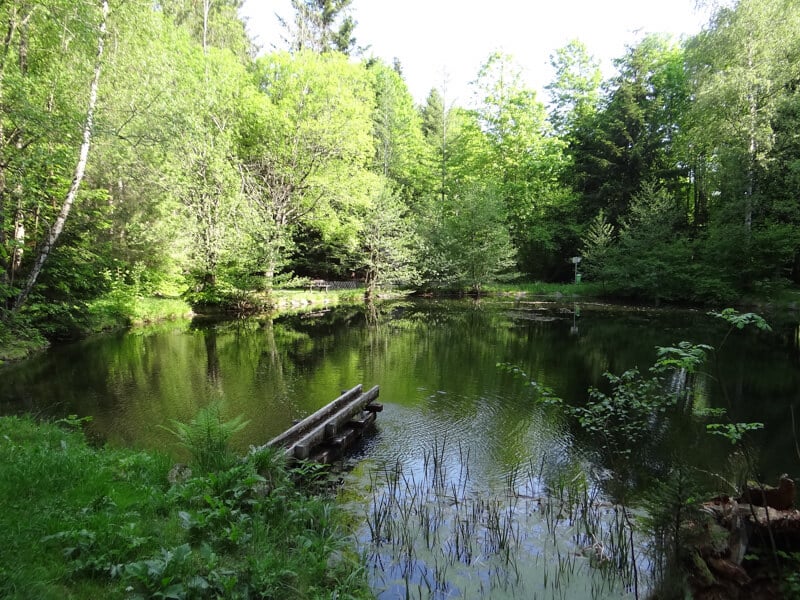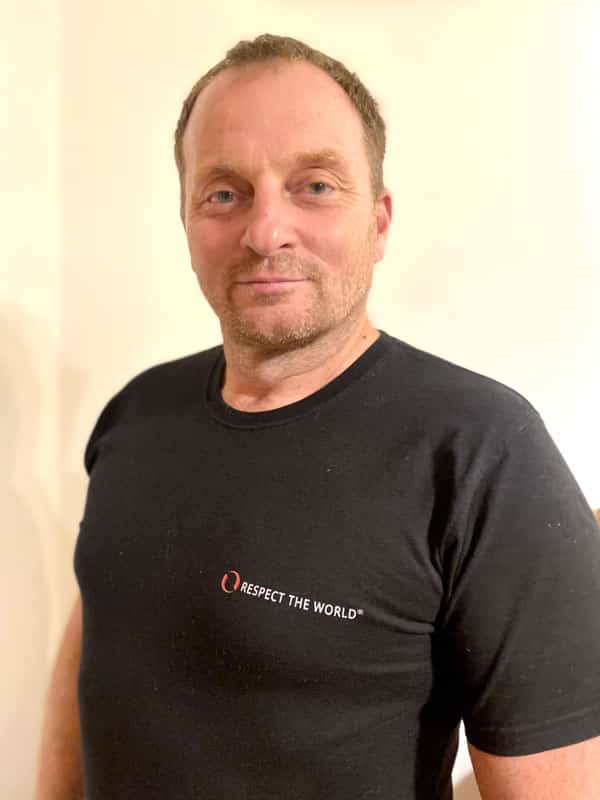 Dear lei­su­re time sports­men and sportswomen,
Sum­mer is approa­ching our beau­tiful regi­on and we are pou­ring out into the open to enjoy the won­derful wea­ther. With all the joy about the warm tem­pe­ra­tures, it is still essen­ti­al to take appro­pria­te pre­cau­ti­ons for kee­ping the excur­si­on in good memo­ry. Even if you are dres­sed in opti­mal hiking clot­hing, do not for­get about sun pro­tec­tion during your acti­vi­ties. Head­gear and skin pro­tec­tion are vital in spring and sum­mer. Always take a bot­t­le of water with you – this is even more important in the warm sea­son as one sweats more easily.
We, the Moun­tain Secu­ri­ty Ser­vice Team, hope you enjoy your lei­su­re acti­vi­ties in the Buck­li­ge Welt and Wech­sel regi­on and look for­ward to nice encoun­ters in natu­re. Get home safe­ly and stay healthy.