Pho­to: Egerer
Zur deutsch­spra­chi­gen Ver­si­on die­ses Artikels
Today we are pre­sen­ting an unhur­ried loop trail, sui­ta­ble for all age groups, that you can hike or run or walk all year round becau­se of the minor rise, as the­re never is much snow. Per­fect­ly ade­qua­te for elder­ly per­sons, fami­lies or walkers.
Eit­her you get a local hiking map at the muni­ci­pa­li­ty, or you hike by means of sign­posts and fol­low our descrip­ti­on, as we use the deno­mi­na­ti­ons from the map.
We start our tour in Brunn an der Pit­ten, right past the train sta­ti­on. Here, a side street ends into Brun­ner Run­de E3. First, we fol­low the idyl­lic cour­se of the Pit­ten, then onward direc­tion Bad Erlach through the fields, whe­re, after pas­sing a few hou­ses, the same sign­post E3 leads us through a small under­pass. Through fields and yards, we arri­ve at the road again.
Side trip: Forest Cemetery
Now, we do not choo­se the path along the road direc­tion spa – as the sign­post indi­ca­tes – but we cross the street and turn right into "Kreuz­weg aus Glas" direc­tion forest ceme­tery. We enter and tra­ver­se the ceme­tery, then lea­ve throug­hout a gate and get back to the street and to hiking rou­te E3.
The forest ceme­tery is a litt­le "high­light" becau­se of its idyl­lic loca­ti­on and becau­se seve­ral sign­posts are indi­ca­ting fur­ther hiking oppor­tu­ni­ties. One of the oldest churches in Lower Aus­tria, "Ulrich­skir­che", is also loca­ted here. The Way of the Cross was desi­gned by Bad Erlach glass artist Alo­is Ham­mer – accor­ding to con­cepts by aca­de­mic pain­ter Chris­ti­ne Buch­ner – it is worth being seen.
Pas­sing the spa
We move on and pass the spa par­king lot — loca­ted to the right – and enter a light wood whe­re we turn sharp left. Do not walk straight ahead, pay atten­ti­on to the signs!
Here, we sur­mount the only rise of 25 meters alti­tu­de(!!), befo­re we hike direc­tion Brunn an der Pit­ten, Seeben­stein cast­le in sight. Back down at the road, we chan­ge to rou­te E2, cal­led Lins­ber­grun­de, as other­wi­se we would have to hike back to the start­ing point along the road. We cross the main road, howe­ver, then we fol­low a small fron­ta­ge road until it ends into Brun­ner Run­de E3 again. We walk back the last part of the trail on the same path we had taken in the first stage of the trail, to return to Brunn an der Pit­ten.
All in all, you should esti­ma­te about two hours for the hike, even more if child­ren participate.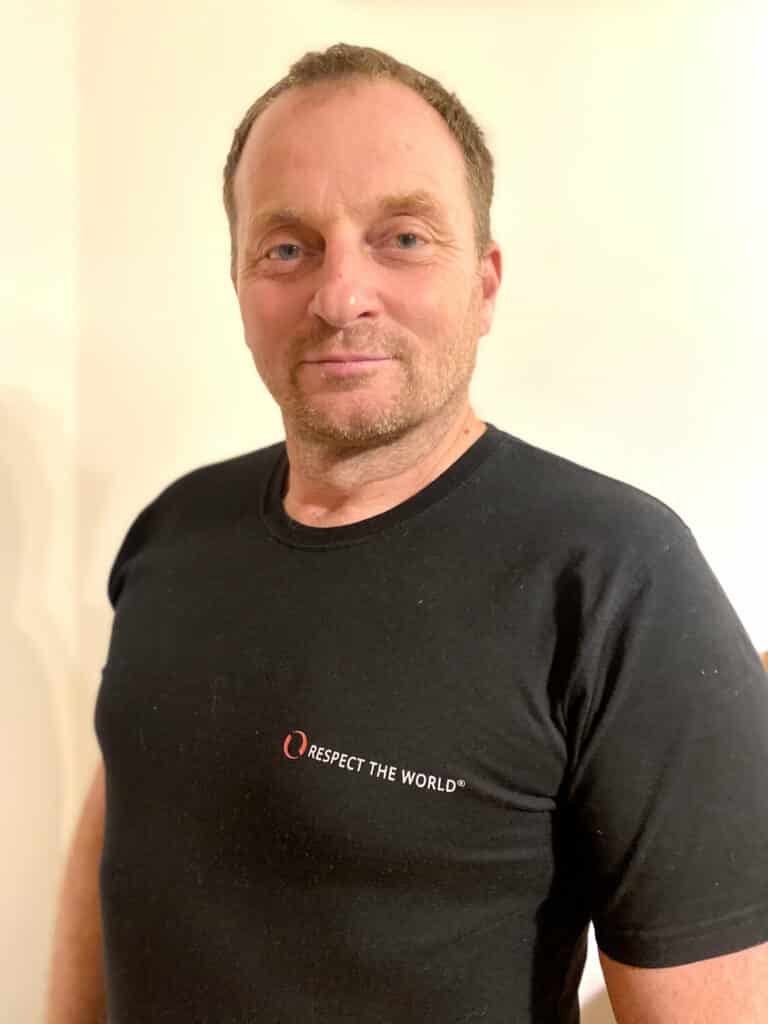 Tip from the Moun­tain Secu­ri­ty Service
Dear lei­su­re time sports­men and sportswomen!
In win­ter, many peo­p­le sei­ze the oppor­tu­ni­ty to dis­co­ver our beau­tiful home­land and all the "assets" it has to offer during the cold sea­son. Per­fect clot­hing is essen­ti­al for a gre­at win­ter expe­ri­ence. Wear seve­ral thin lay­ers, it is more effec­ti­ve – while hiking you can take off sin­gle lay­ers if neces­sa­ry. Stur­dy, ank­le-high shoes with a slip resistant sole should be part of your stan­dard equip­ment. Plea­se do not for­get that humans release most heat via the head. The­r­e­fo­re, always wear a hood to keep warm. Get home safe­ly and in healt­hy con­di­ti­on. I am loo­king for­ward to a nice encoun­ter in our beau­tiful regi­on. Stay healthy.
Erwin Jung
Pho­to: Moun­tain Secu­ri­ty Service