Photo: Egerer
Zur deutschsprachigen Version dieses Artikels
Today's excursion tip is suitable for ambitious athletes as well as for families with children, as there are several variants. The early spring and late fall particularly qualify, as then there is no snow anymore resp. no snow yet.
This hike's starting point, for all variants, is located at the parking lot opposite of "Sparkassenteich" (pond) in Aspang Markt. We first cross Zöberner Straße and turn right – after the bridge – into "Schwingerpromenade", which we follow along the creek. After a few hundred meters the walking path branches off to the left, leading upward, where it ends into a forest road, which we follow again – the viaducts and the tunnel of Aspangbahn in sight.
Short distance on asphalt
int of intersection. Already indicated here is the mountain bike route Sambergrunde, next to route IX. We will get to the mountain bike route later. Before, we reach a narrow asphalt road, on which we traverse the highway and end up in Mayerhöfen, where two little benches are inviting us to take a rest. We continue walking along the street, up to the Park&Ride car park at on-ramp Zöbern. There we must cross below the highway bridge and turn right into the asphalt road direction Guggendorf, a signpost exists. We then traverse the highway one more time, before turning right at a bus stop and approaching a farmhouse. We pass it and arrive at a tractor way, which we follow. There is a plate on the ground, "Mountain Bike Route Sambergrunde", assisting us for orientation. We always walk along the edge of the woods until we completely immerge in the forest. Almost no signposting existing, but you just hike along the wooded ridge of Samberg mountain. At some point, blue markings appear again and the plates of mountain bike route Samberg escort us as well. At the highest point, the path turns slightly left and there is anothet bench and a small stone cairn. An idyllic forest path is constantly leading us downhill until we are able to spot the first houses of Aspang and the viaduct. We arrive at a wider forest path and continue until a white arrow sign indicates a steep track downward to the left. Then there is another cozy resting spot with a bench and we can enjoy a nice view towards Aspang. Afterwards we reach the so-called Bienenweg and soon are back at the starting point. For this variant, you have to calculate three and a half hours walking time.
Summary: a relaxing hike, mostly on comfortable forest tracks and paths, where you barely are going to encounter another person. Magnificent views into the Bucklige Welt and the Wechselland guaranteed. There is no option to stop for a meal, unless you take a detour to the highway restaurant Oldtimer, well signposted in the forest; however, you need to plan one hour extra and walk the same way back to return to Sambergrunde.
Short variants
Ist mIf you hike with children at the age of six years or older, you can chose the short variant, which is every bit as attractive. You first follow Schwingerpromenade as well, yet, at the first bridge you cross Zöbernstrasse direction chapel. Then you hike through an undergrade crossing of Aspangbahn into the wood. The narrow track ends into a forest path, which you follow to the right. Finally, you reach Bienenweg. Here one can either walk back or continue on the forest road. We walk high above Aspang until there are no houses anymore; the path splits up, we turn right and arrive at "Badeau". A playground and a little bench are awaiting us here, before we reach Bienenweg again, via Sterzlweg (sign panel existing – turn right behind the viaduct). For this variants one has to calculate about an hour.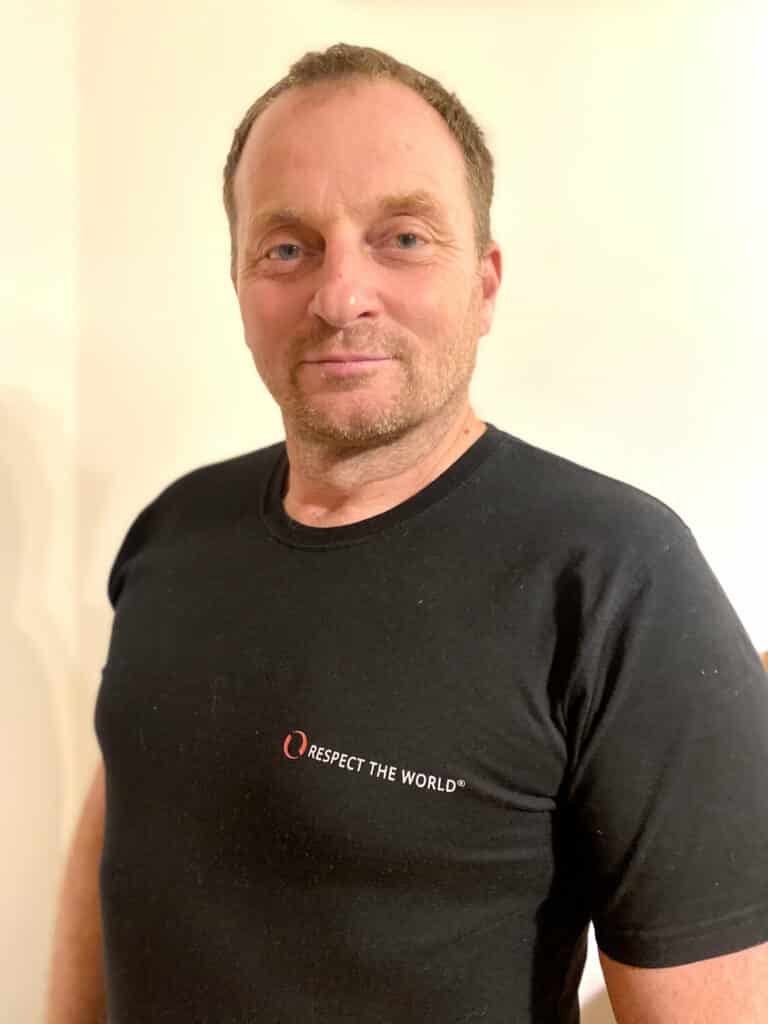 Tip from the Mountain Security Service
Dear leisure time sportsmen and sportswomen,
when going on a trip in an unknown region good preparation and planning are particularly important. Certainly, it can occur that there are no means of orientation or tour descriptions available. Ask yourself the question how one is able to orientate oneself without these supplementary means and how one should act in order do not endanger oneself or others. First of all: if you cannot orientate yourself anymore, do NOT continue your tour. Turn back and stay on the marked paths. Do not hesitate to ask other persons for help. Get back home safely and in healthy condition. I am looking forward to a nice encounter in our beautiful region.
Erwin Jung
Photo: Mountain Security Service