Pho­to: Egerer
Zur deutsch­spra­chi­gen Ver­si­on die­ses Artikels
Today's excur­si­on tip is sui­ta­ble for ambi­tious ath­le­tes as well as for fami­lies with child­ren, as the­re are seve­ral vari­ants. The ear­ly spring and late fall par­ti­cu­lar­ly qua­li­fy, as then the­re is no snow any­mo­re resp. no snow yet.
This hike's start­ing point, for all vari­ants, is loca­ted at the par­king lot oppo­si­te of "Spar­kas­sen­teich" (pond) in Aspang Markt. We first cross Zöber­ner Stra­ße and turn right – after the bridge – into "Schwin­ger­pro­me­na­de", which we fol­low along the creek. After a few hundred meters the wal­king path bran­ches off to the left, lea­ding upward, whe­re it ends into a forest road, which we fol­low again – the via­ducts and the tun­nel of Aspang­bahn in sight.
Short distance on asphalt
int of inter­sec­tion. Alre­a­dy indi­ca­ted here is the moun­tain bike rou­te Sam­ber­grun­de, next to rou­te IX. We will get to the moun­tain bike rou­te later. Befo­re, we reach a nar­row asphalt road, on which we tra­ver­se the high­way and end up in May­er­hö­fen, whe­re two litt­le ben­ches are invi­ting us to take a rest. We con­ti­nue wal­king along the street, up to the Park&Ride car park at on-ramp Zöbern. The­re we must cross below the high­way bridge and turn right into the asphalt road direc­tion Gug­gen­dorf, a sign­post exists. We then tra­ver­se the high­way one more time, befo­re tur­ning right at a bus stop and approa­ching a farm­house. We pass it and arri­ve at a trac­tor way, which we fol­low. The­re is a pla­te on the ground, "Moun­tain Bike Rou­te Sam­ber­grun­de", assis­ting us for ori­en­ta­ti­on. We always walk along the edge of the woods until we com­ple­te­ly immer­ge in the forest. Almost no sign­pos­ting exis­ting, but you just hike along the woo­ded ridge of Sam­berg moun­tain. At some point, blue mar­kings appear again and the pla­tes of moun­tain bike rou­te Sam­berg escort us as well. At the hig­hest point, the path turns slight­ly left and the­re is ano­thet bench and a small stone cairn. An idyl­lic forest path is con­stant­ly lea­ding us downhill until we are able to spot the first hou­ses of Aspang and the via­duct. We arri­ve at a wider forest path and con­ti­nue until a white arrow sign indi­ca­tes a steep track down­ward to the left. Then the­re is ano­ther cozy res­t­ing spot with a bench and we can enjoy a nice view towards Aspang. After­wards we reach the so-cal­led Bie­nen­weg and soon are back at the start­ing point. For this vari­ant, you have to cal­cu­la­te three and a half hours wal­king time.
Sum­ma­ry: a rela­xing hike, most­ly on com­for­ta­ble forest tracks and paths, whe­re you bare­ly are going to encoun­ter ano­ther per­son. Magni­fi­cent views into the Buck­li­ge Welt and the Wech­sel­land gua­ran­teed. The­re is no opti­on to stop for a meal, unless you take a detour to the high­way restau­rant Old­ti­mer, well sign­pos­ted in the forest; howe­ver, you need to plan one hour extra and walk the same way back to return to Sambergrunde.
Short vari­ants
Ist mIf you hike with child­ren at the age of six years or older, you can cho­se the short vari­ant, which is every bit as attrac­ti­ve. You first fol­low Schwin­ger­pro­me­na­de as well, yet, at the first bridge you cross Zöbern­stras­se direc­tion cha­pel. Then you hike through an under­gra­de crossing of Aspang­bahn into the wood. The nar­row track ends into a forest path, which you fol­low to the right. Final­ly, you reach Bie­nen­weg. Here one can eit­her walk back or con­ti­nue on the forest road. We walk high abo­ve Aspang until the­re are no hou­ses any­mo­re; the path splits up, we turn right and arri­ve at "Badeau". A play­ground and a litt­le bench are awai­ting us here, befo­re we reach Bie­nen­weg again, via Sterzl­weg (sign panel exis­ting — turn right behind the via­duct). For this vari­ants one has to cal­cu­la­te about an hour.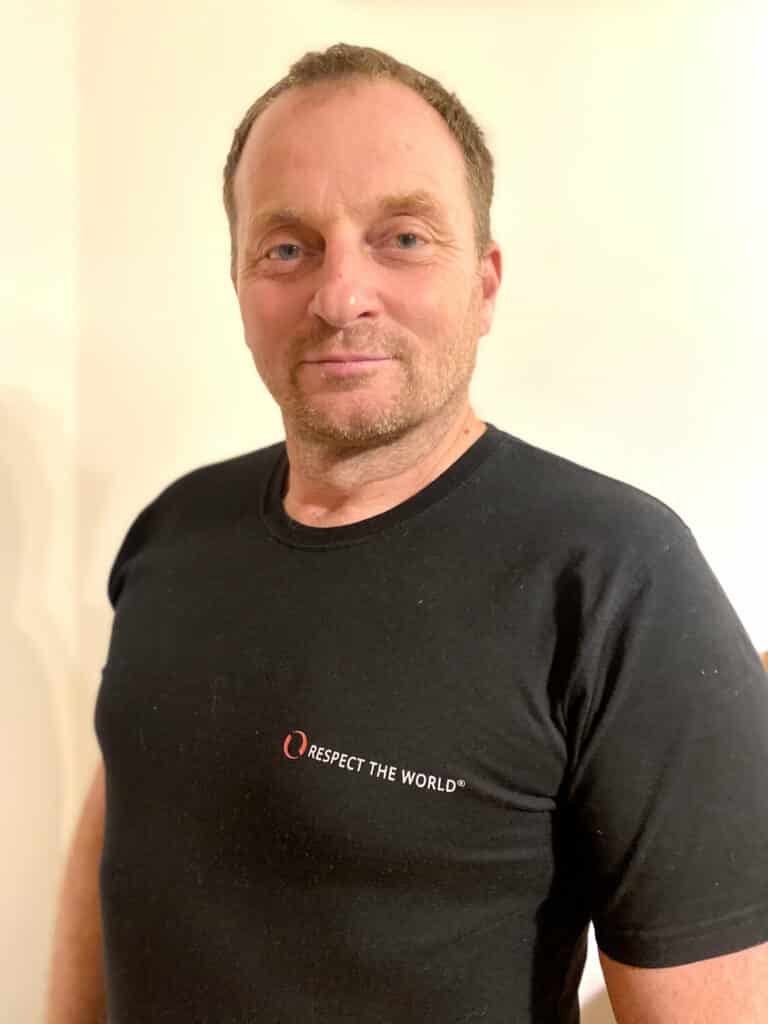 Tip from the Moun­tain Secu­ri­ty Service
Dear lei­su­re time sports­men and sports­wo­men,
when going on a trip in an unknown regi­on good pre­pa­ra­ti­on and plan­ning are par­ti­cu­lar­ly important. Cer­tain­ly, it can occur that the­re are no means of ori­en­ta­ti­on or tour descrip­ti­ons available. Ask yours­elf the ques­ti­on how one is able to ori­en­ta­te ones­elf wit­hout the­se sup­ple­men­ta­ry means and how one should act in order do not end­an­ger ones­elf or others. First of all: if you can­not ori­en­ta­te yours­elf any­mo­re, do NOT con­ti­nue your tour. Turn back and stay on the mark­ed paths. Do not hesi­ta­te to ask other per­sons for help. Get back home safe­ly and in healt­hy con­di­ti­on. I am loo­king for­ward to a nice encoun­ter in our beau­tiful region.
Erwin Jung
Pho­to: Moun­tain Secu­ri­ty Service