Pho­to : Egerer
Zur deutschsprachi­gen Ver­sion dieses Artikels
One thing before­hand: This tour does not impress with great nature and views, but because of its exem­plary mark­ing. We chose the two-hour tour start­ing in Eben (close to Hochegg) – as that way also chil­dren will enjoy the hike because one does not have to cov­er big dif­fer­ences in altitude.
This tour's only defi­cien­cy is the lim­it­ed park­ing option in Eben, a set­tle­ment with scat­tered build­ings, which you reach from Hochegg. Alter­na­tive­ly, one could also take the pub­lic bus going from Grim­men­stein to Hochegg.
When tra­vers­ing the set­tle­ment in Eben, one already spots the yel­low sign­posts indi­cat­ing the direc­tion towards Grim­men­stein Fortress. We hike into a light for­est, first on a coun­try lane, lat­er on a nice alley. On wide paths, we walk uphill and down­hill, until we arrive at a branch-off direc­tion Kulm­riegel. Here, a short steep­er rise is chal­leng­ing us. As one is going to return on the same path to con­tin­ue walk­ing to the fortress, one does not have to take this detour to Kulm­riegel – yet this short rise is worth­while, as there is a cozy place wait­ing for the hik­ers. A small bench and a table are invit­ing us to stay and have a snack.
Grim­men­stein Fortress
At week­ends and on hol­i­days, the fortress opens at 10 am. As it is locat­ed in the mid­dle of the track, it is the per­fect place to stop and have a bite to eat. The oppor­tu­ni­ty to vis­it a fortress does not occur every day anyway.
Recent­ly invig­o­rat­ed, we hike on direc­tion May­er­höfen. First, we cir­cle Kulm­riegel, lat­er we walk down­hill until we reach a light traf­fic asphalt road. Again, a small bench is invit­ing us to take a rest – mag­nif­i­cent views of beau­ti­ful and idyl­lic nature includ­ed. At a sharp right hand bend, we turn into a for­est path again. Here, the only dif­fer­ence in alti­tude is wait­ing for us – how­ev­er, it is not even a prob­lem for prom­e­naders. Besides, a lit­tle self-ser­vice bev­er­age cel­lar with a small bench is await­ing thirsty hik­ers at the end of the "rise". Soon after­wards, we reach May­er­höfen and turn left into the asphalt road. Yet, after a short stage, a sign­board sends us to the left, back to Eben, anoth­er splen­did alley, offer­ing a view towards Schnee­berg and Rax. Just for the very last part, we walk on a nar­row street, after a small brow we are already able to look down towards Eben.
For adults, one has to cal­cu­late two and a half hours, includ­ing the detour to Kulm­riegel, in case you take kids with you even more. This tour is acces­si­ble in spring and autumn as well as in mild win­ters; it is not every­where acces­si­ble with a baby pram.
Alter­na­tive
Of course, one can also hike up to the fortress from Grim­men­stein. How­ev­er, one has to cov­er more dif­fer­ence in alti­tude and one always hikes through the for­est on wide for­est paths.

I per­son­al­ly also enjoyed the tour because of its nice views; besides, dur­ing the week you will prob­a­bly encounter no one else.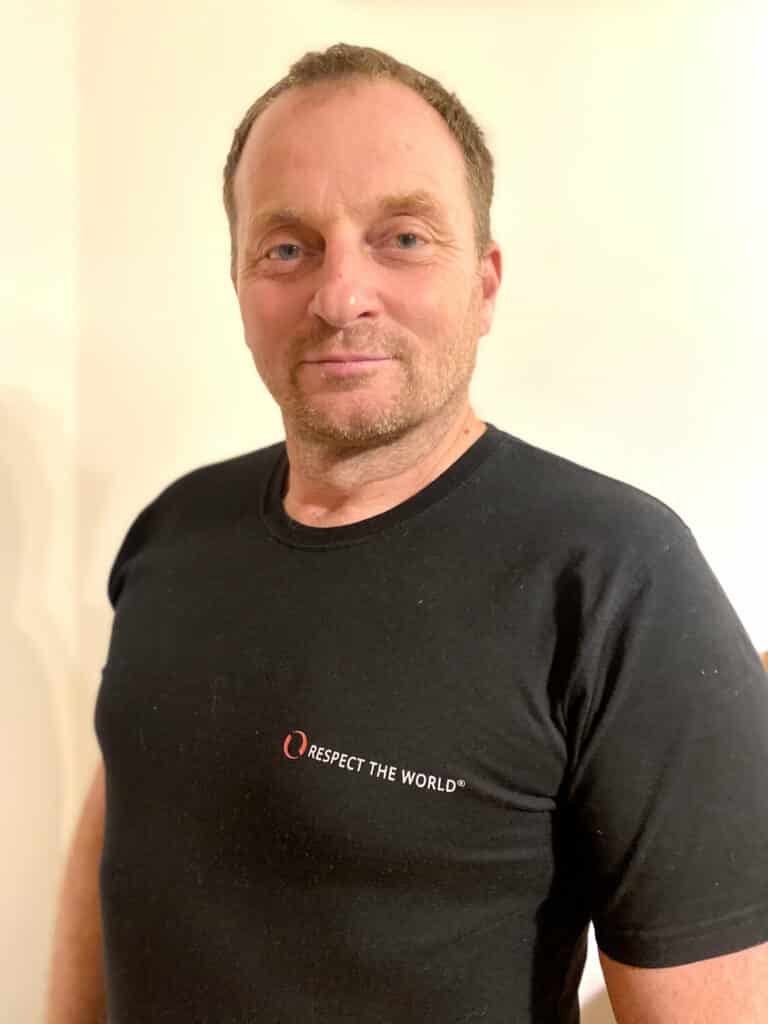 Tip from the Moun­tain Secu­ri­ty Service
Liebe Freizeit­sport­lerin­nen, liebe Freizeitsportler,

Dear leisure time sports­men and sports­women,
The hike from Eben to Grim­men­stein fortress is def­i­nite­ly not a big alpine chal­lenge. How­ev­er, it pro­vides the oppor­tu­ni­ty to high­light the pos­i­tive effects of hik­ing. Sci­ence has proven that reg­u­lar exer­cise boosts our health and low­ers the risk of get­ting ill. Our car­dio­vas­cu­lar sys­tem gets more pow­er­ful, the mus­cu­loskele­tal sys­tem gets stronger and the immune defense improves. Par­tic­u­lar­ly in demand­ing times like now, reg­u­lar exer­cise also sup­ports emo­tion­al integri­ty. In this spir­it, I wish you and your loved ones many event­ful moments. Get back home safe­ly and in healthy con­di­tion. I am look­ing for­ward to a nice encounter in our beau­ti­ful region.
Erwin Jung / Pho­to: Moun­tain Secu­ri­ty Service
Pho­tos: Egerer Graph­ic: Scherz-Kogel­bauer GmbH